She may be a full German woman who just moved into New York with her boyfriend-of-10-years Joshua Jackson, but Diane Kruger had once expressed her desire to grow old in Paris. Luckily, her latest film "Sky" allowed her to fly in to Paris as part of its promotional plan — and she couldn't help but declare her love for it on Instagram.
Diane was photographed arriving at RTL Radio for her guesting in Paris.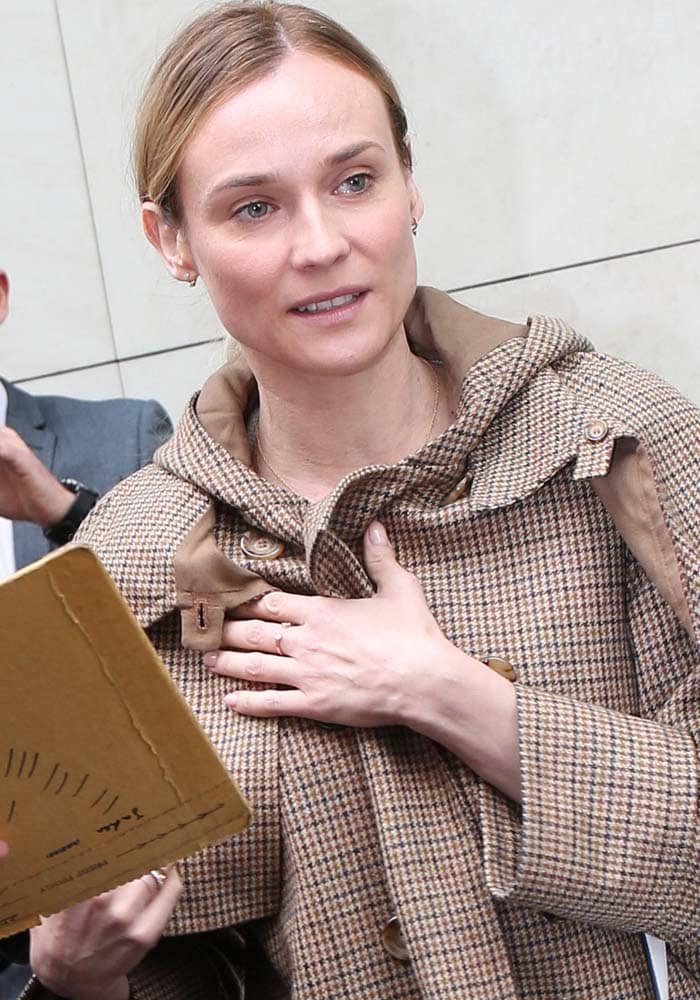 Diane Kruger at RTL Radio in Paris on March 30, 2016
Diane wore a checkered cape coat over a graphic tee and a pair of slim cut jeans. The actress styled her look with a bag from Tod's and the 'Beckie' suede pumps from Chloé. Diane did not have any noticeable make up on and had her hair in a ponytail.
We love the shoe but everything else is a mess. It looks like she rolled out of bed and into whatever she could find. Perhaps her stylist decided to ditch her in Paris?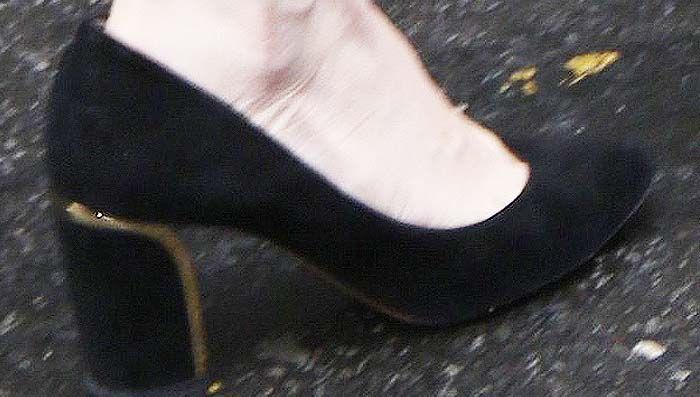 Je t'aime: Diane Kruger goes for French fashion house Chloé for her Paris promotions of "Sky"
Diane Kruger stops to sign autographs and take pictures with French fans
Diane Kruger uploads a photo she took while in Paris with the caption, "There is no better place than Paris….ummmm…maybe Paris after the rain with rainbows…❤️"
No stylist day aside, we do have to admit that Diane speaking in French is mesmerizing. Even if we couldn't understand 99.9% of what she was saying, we still enjoyed watching her interview with RTL Radio.
Check out the multilingual lady for yourself:
Grab Diane's gorgeous chunky heeled "Beckie" pumps from Chloé at Neiman Marcus and Net-A-Porter.
Chloé "Beckie" Metal-Trim Leather Pump in Black, $770 at Neiman Marcus
Chloé "Beckie" Metal-Trim Suede Leather Pump in Black, $770 at Net-A-Porter
Credit: Diane Kruger's Instagram / WENN