I enjoy browsing through shopping sites, not only because it's a nice way to find great steals, but also because it's always fun to find something beautiful and exquisite to share with others, whether it be a pair of shoes, a bejeweled clutch, or a knock-out dress.
Today I chose to browse through Nordstrom and I'm glad I did because you know why? I found this stunning and sexy T-strap sandal from Diane von Furstenberg.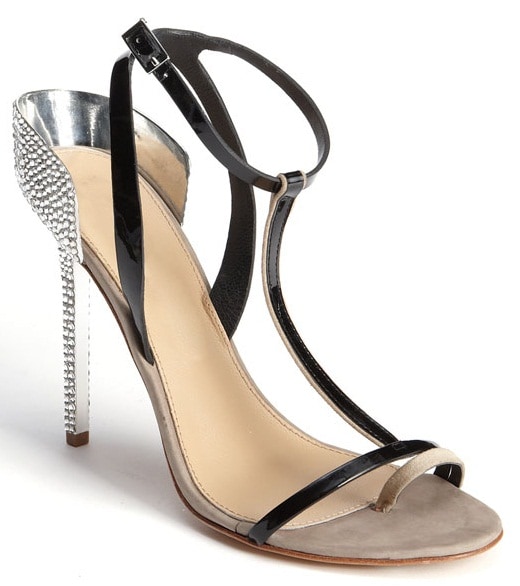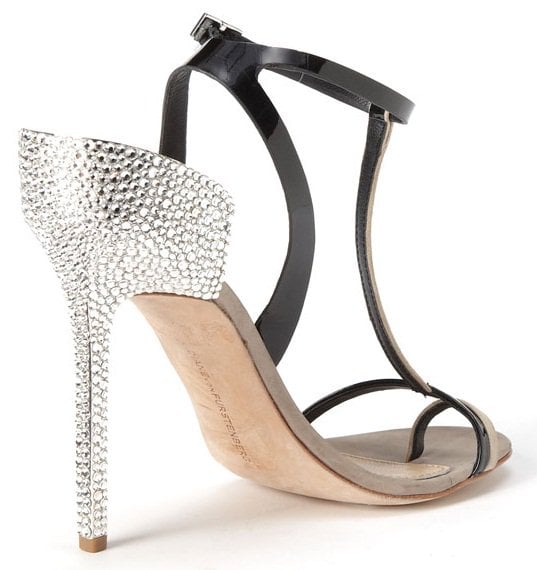 Diane von Furstenberg 'Rafiya' T Strap Sandals, $855
Ooh-La-La, indeed! What a sandal, yes?
I personally have never seen anything quite like it. The combination of black patent with crystal encrusted heels looks interesting and unique. It's like mixing two difference looks – one sleek and sexy like Catwoman, the other embellished to perfection like a princess and her diamonds. Together however, they seem to work.
The "Rafiya" from DVF comes with a 4 inch stiletto heel that is hand set with crystals all the way up to the heel cup. It also features ultra thin straps that'll keep the feet bare and sinfully sexy, while a nude suede toe ring is set for added texture and support (that way your feet won't slip through the shoe!).
Jordin Sparks wore the "Rafiya" heels to the 2012 Billboard Music Awards with a nude Diane von Furstenberg 'Zarita' floral lace dress and David Yurman jewelry. How do you like her ensemble?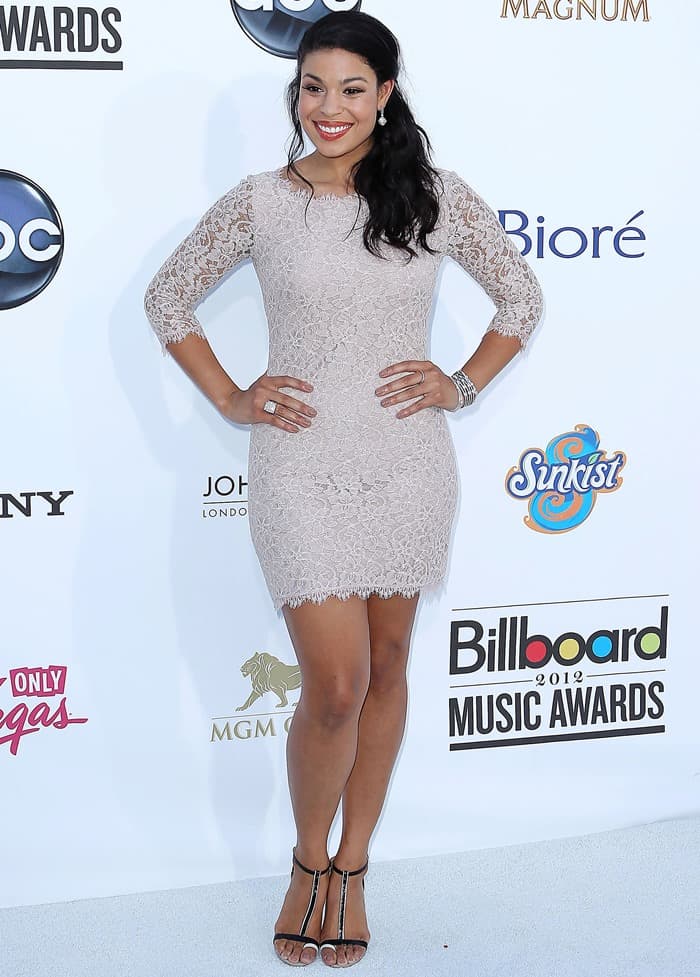 Jordin Sparks hit the red carpet at the 2012 Billboard Music Awards held at the MGM Grand Garden Arena in Las Vegas on May 20, 2012
Jordin Sparks wearing Diane von Furstenberg t-bar heels

Credit: WENN/DJDM/Judy Eddy