For most of us, taking a stroll means going out for a walk in our denim shorts or sweatpants. But for Victoria's Secret model Doutzen Kroes, taking a stroll is an entirely different thing.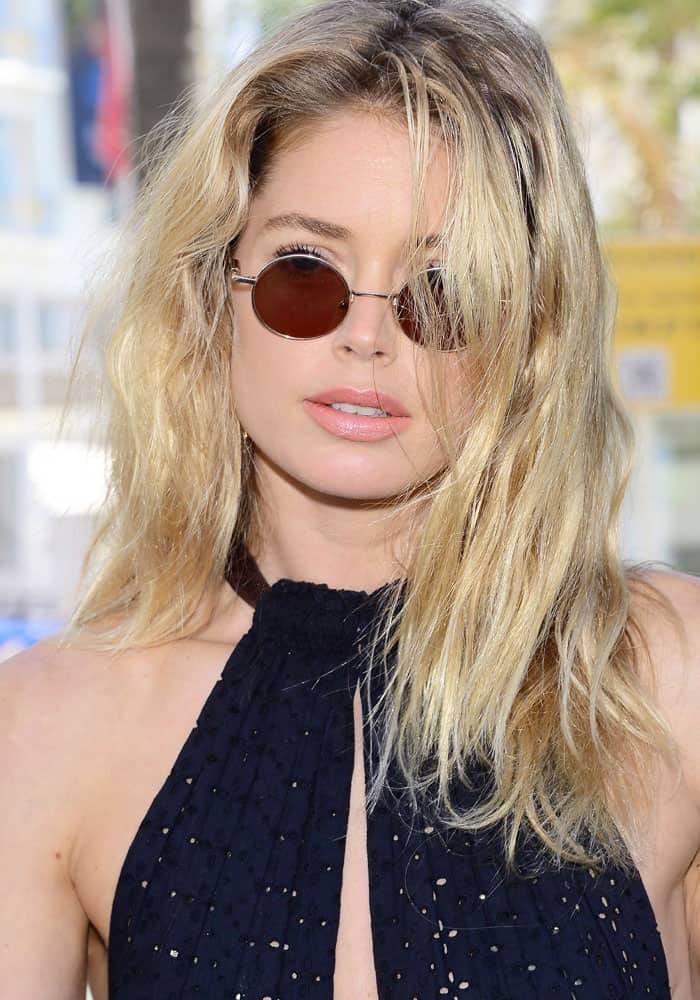 Doutzen Kroes does a shoot for social media on Promenade de la Croisette in Cannes, France on May 23, 2017
Doutzen showed us how an Angel does a casual stroll during an afternoon at the Promenade de la Croisette in Cannes, France.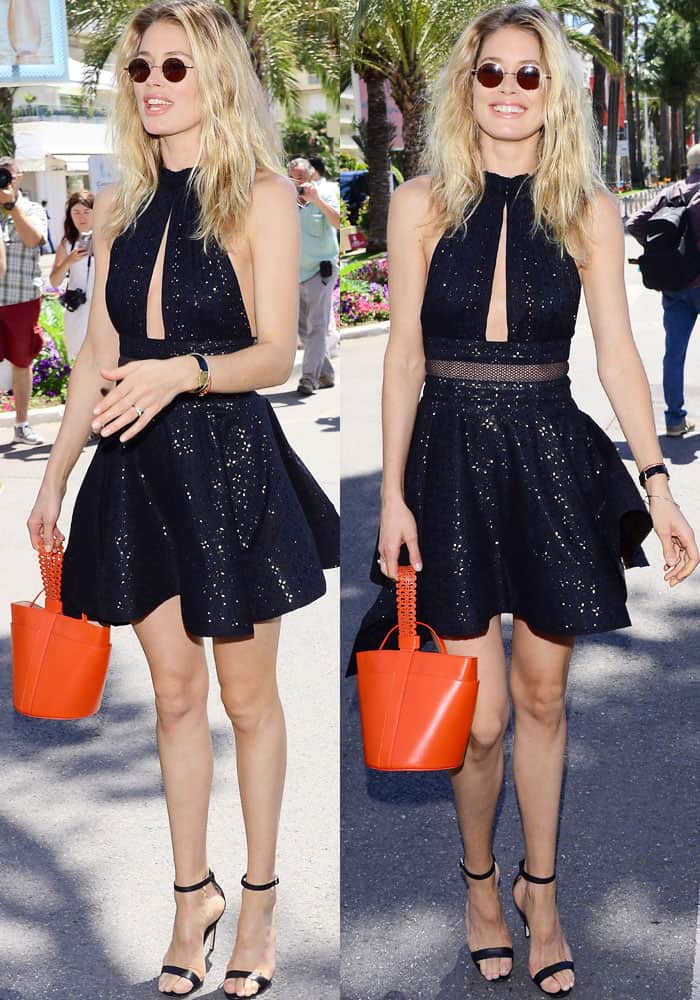 Doutzen Kroes flaunts her sexy legs for the cameras in a flirty Sophie Theallet LBD
A little hint: get ready to whip out your little black dress, ladies.
Doutzen Kroes showed off her hot feet in Cannes
Throw away your oversized shirts and yoga pants, because Doutzen just made the LBD trés chic for afternoon strolls.
Check out the classic Manolo Blahnik "Chaos" sandals over at Nordstrom and Bergdorf Goodman.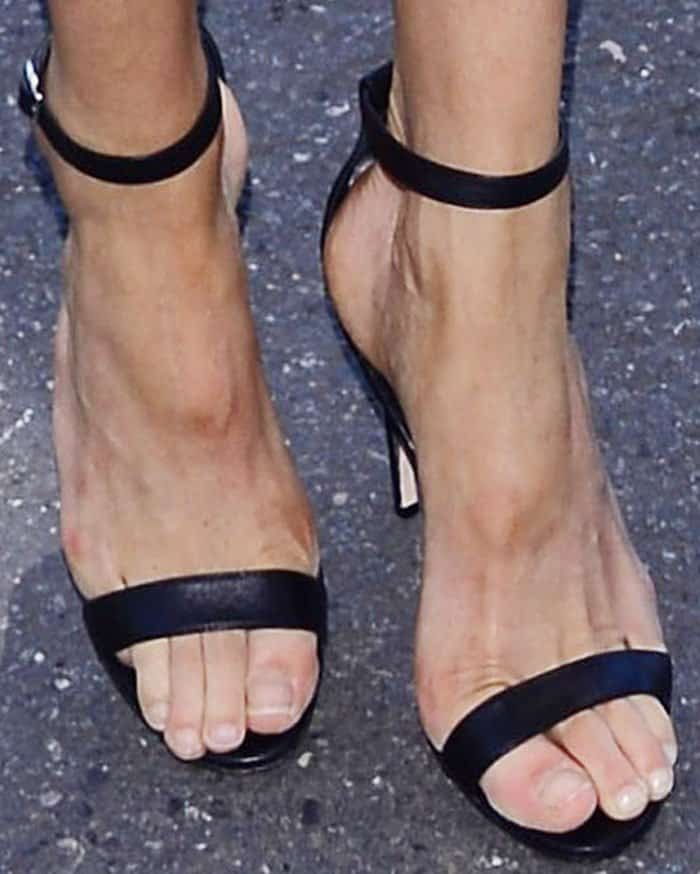 Doutzen Kroes displayed her sexy toes in classic Manolo Blahnik "Chaos" sandals
Doutzen wore a flirty laser cut dress by French designer Sophie Theallet, which showed off the model's gorgeous shoulders with a beautiful halter neckline.
Doutzen Kroes lugs a bucket bag from Azzedine Alaïa
The model accessorized her look with round sunglasses, an Azzedine Alaïa bucket bag and a pair of Manolo Blahnik "Chaos" sandals in black leather.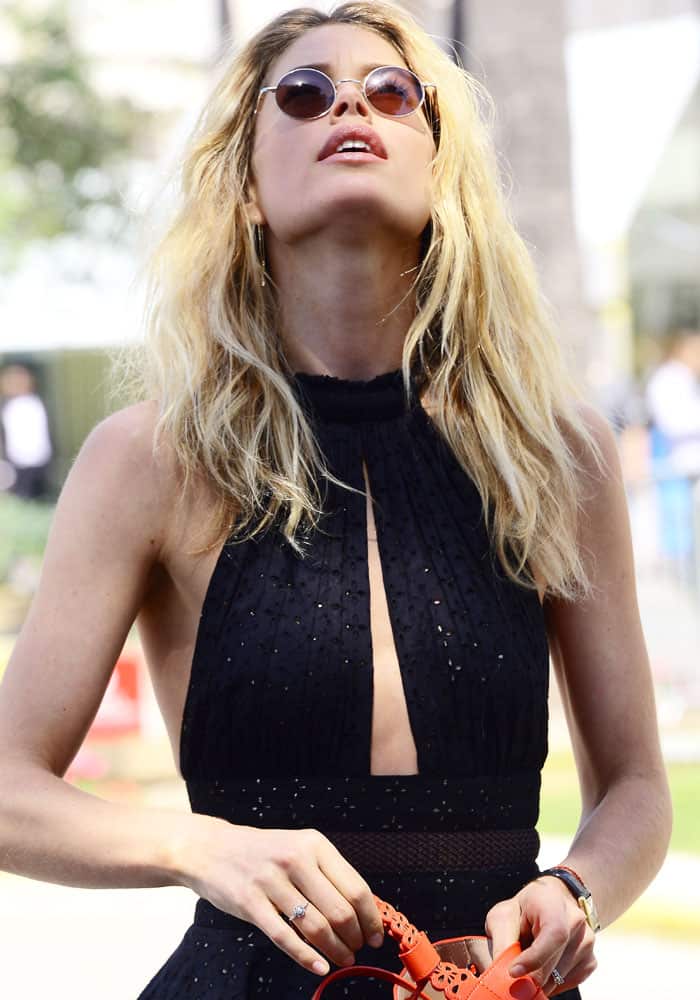 Doutzen Kroes looks up in the middle of her social media shoot for L'Oreal Paris
OK, so Doutzen wasn't exactly taking a day off. The model was actually shooting for a social media campaign by L'Oreal Paris.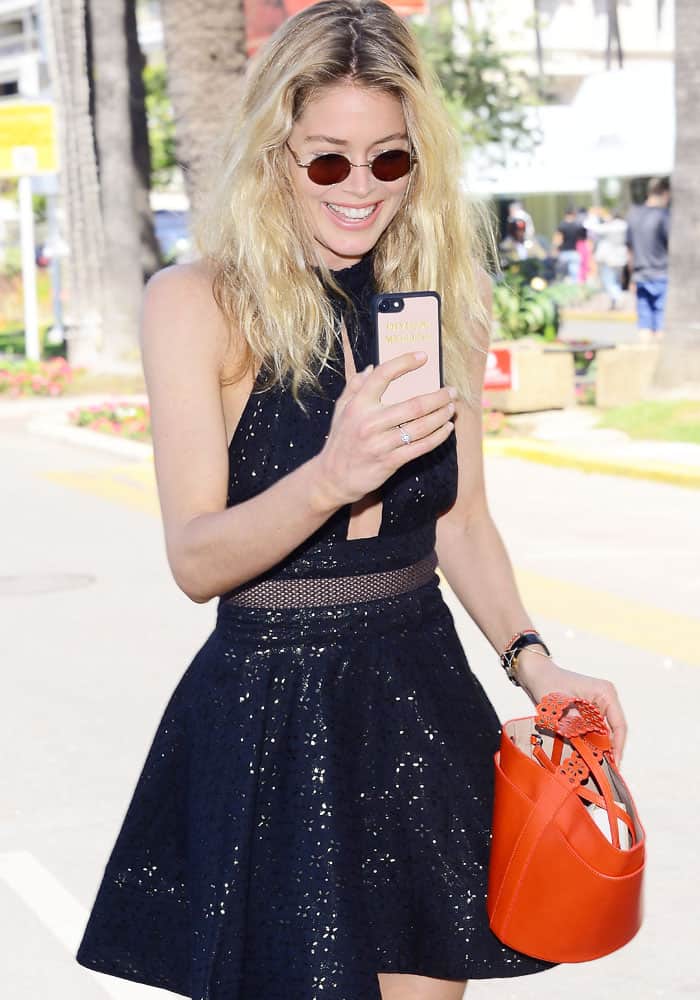 Doutzen Kroes takes a snap of the paparazzi on her phone
The model got the help of real paparazzi to stand in as her background. Doutzen was even photographed taking a video of the press.
Doutzen was later spotted shooting interviews and a little skit by the beach.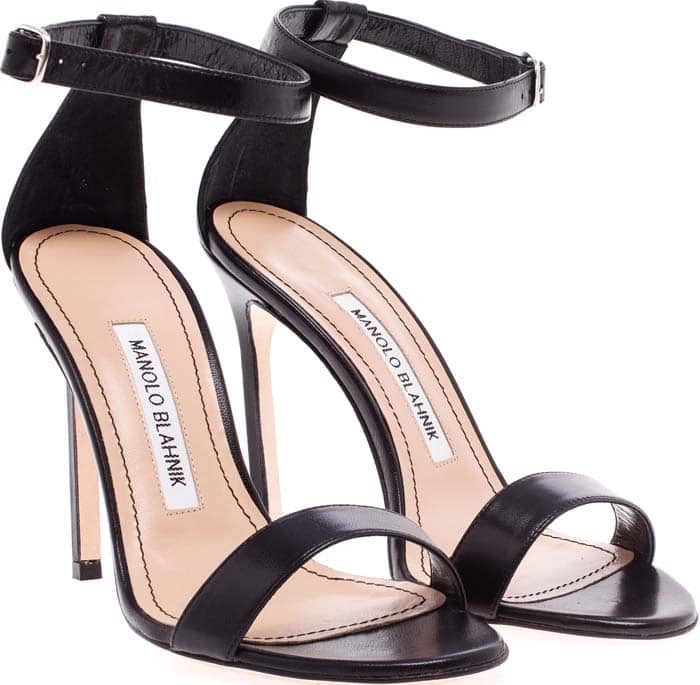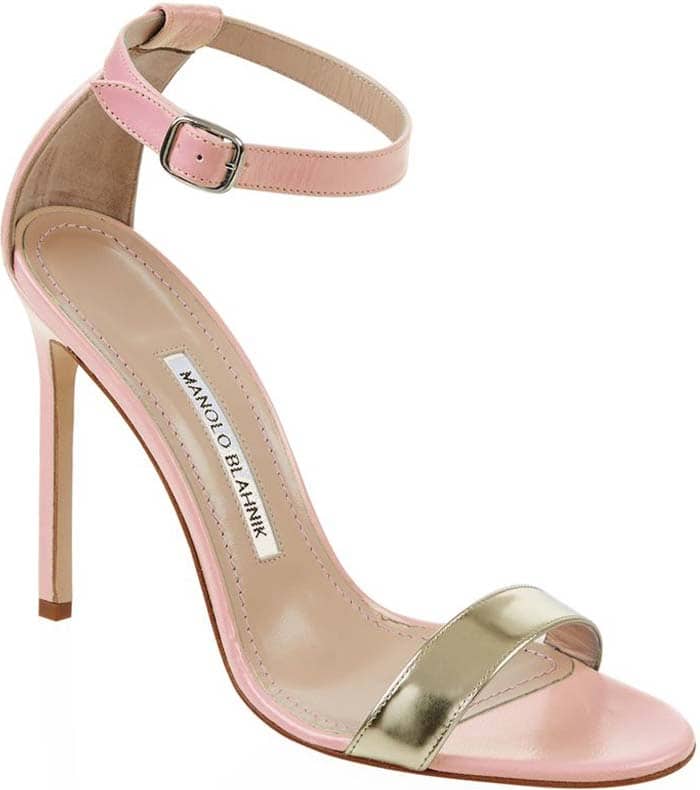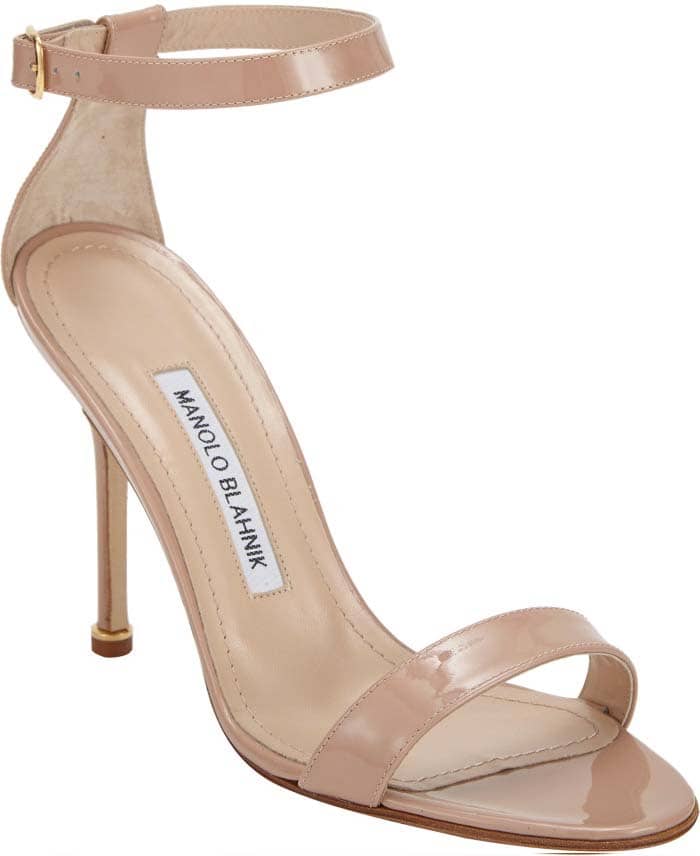 Credit: Radoslaw Nawrocki / WENN