Stitch from Jimmy Choo is a relaxed pull-on bootie offering the ultimate sexy but sumptuous finish. The drawstring at the ankle provides a functional detailing and gathers the bootie to a soft pleat that creates a voluminous silhouette.
Available in caramel, black, and red leather, it is perfect to finish-off any stylish look.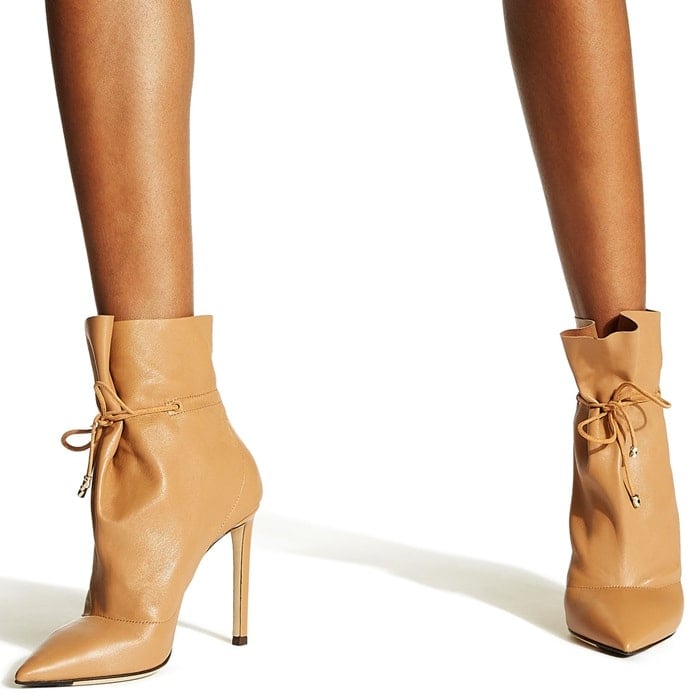 Caramel is the perfect way to describe the color of these buttery textured boots.
Made from leather, they have a chic pointed toe and stiletto heel, and the cuff scrunches and drapes with a drawstring.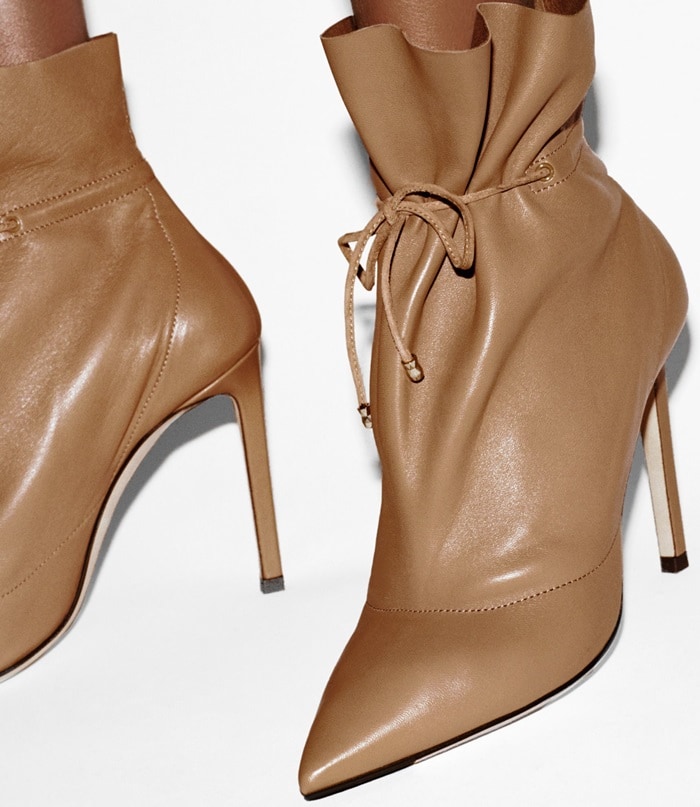 The rouleau ties are tipped with faceted gold beads.
The Stitch 100 ankle boots boast high elevation with functional detailing, creating the ultimate contemporary form.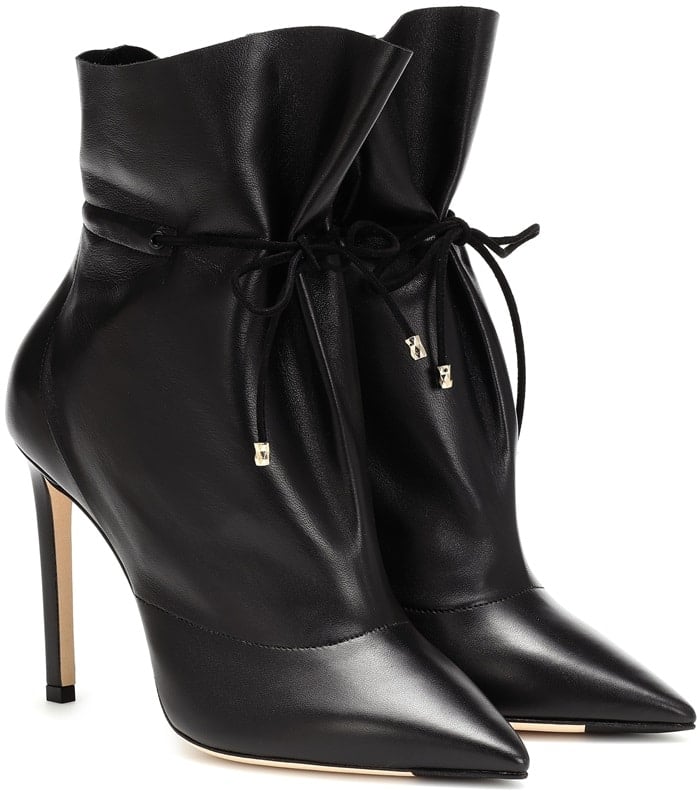 Crafted in Italy from buttery black leather, the pointed-toe silhouette features a tonal drawstring at the ankle, which gathers to form a slight pleat at the top.
These red ankle boots rework the classic silhouette with a drawstring toggle for a slouchy effect.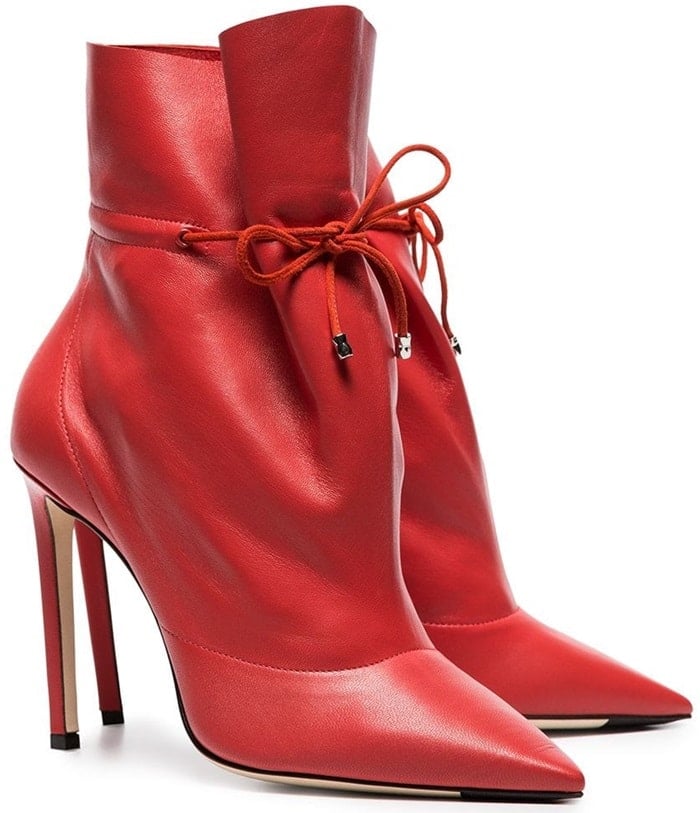 They're crafted in Italy from nappa leather and have a pointed toe with a slim stiletto heel.
Which color is your favorite and how would you style these drawstring leather ankle boots?