The week is hardly over, but we've already seen a wide range of hot looks the past five days, from the Kardashian sisters to Nicole Richie to Emma Stone. However, not everything we've seen so far this week has knocked us off our feet for the right reasons.
Last night, an exclusive party hosted by Prada brought out some of London's hottest style stars, including singer-songwriter Eliza Doolittle. Wearing a frayed denim dress, a silk jacket, and unidentified lace-up heels with multicolored beads, Eliza made quite the statement. We're just not sure what exactly that statement was and whether or not it works. For a Prada party, this look leaves a bit to be desired.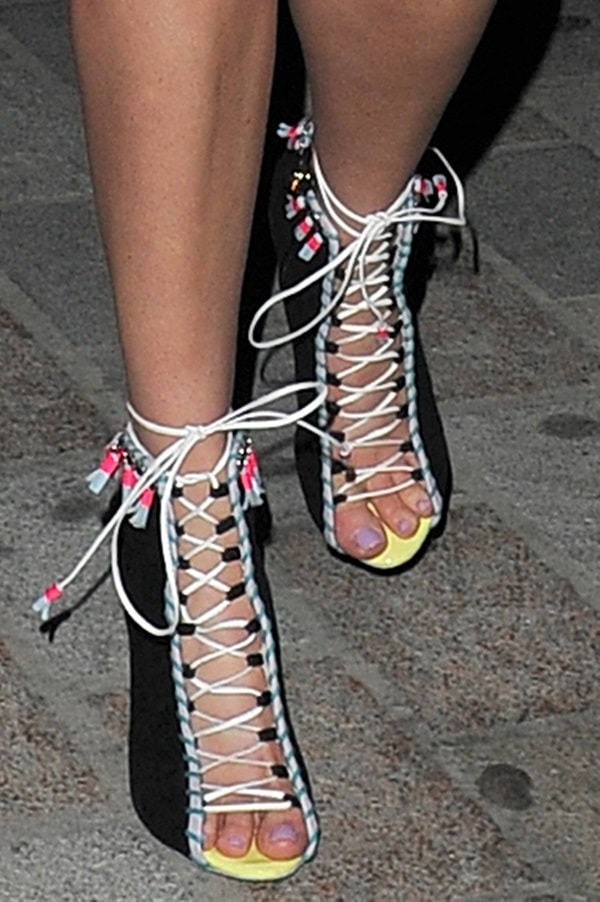 Eliza Doolittle at a party hosted by Prada at the Chiltern Firehouse Restaurant in London, England, on April 30, 2014
What's your verdict, shoe lovers? Is Eliza the worst dressed this week?
Her heels are just about as colorful and quirky as they come. Do you recognize them?
Credit: WENN