Elle Fanning is one of the Hollywood young actresses from the teenage celebrity pack who have an identity when it comes to fashion. Even if she's often accused of nicking clothes from a grandmother's closet, her style is entirely unpretentious and fresh. You can't help but like her, even when she's swathed in yards of organza and lace because you know she's a girl having fun with her style.
But help us out in this particular look. Is it love or loathing we're feeling for the 16-year-old's grey cropped top and pencil skirt combination?
Elle Fanning carries a colorful bag while out and about having some laughs with a friend in Los Angeles, California on July 30, 2014
We love ourselves a good matching top and skirt. But while the Maleficent actress rocked the cute drawstring top, the skirt leaves something to be desired. The front ruching made the younger Fanning sister look like she's sporting a pouch. But other than the unsightly fold on the skirt, everything else looks very Elle.
She styled the matching top and skirt with a pair of Doc Marten Aggy Strap Shoes, a pair of cat-eye sunglasses and a colorful shoulder bag.
What do you ladies think of this ensemble? Do you love it or loathe it?
Matching cropped tops and skirts are a no-brainer to wear, especially this sweltering season, so you might want to add more of these sets to your collection. Here are some suggestions:
Set 1
Torn by Ronny Kobo Macarena Top, $186.00
Torn by Ronny Kobo Rae Skirt, $266.00
Set 2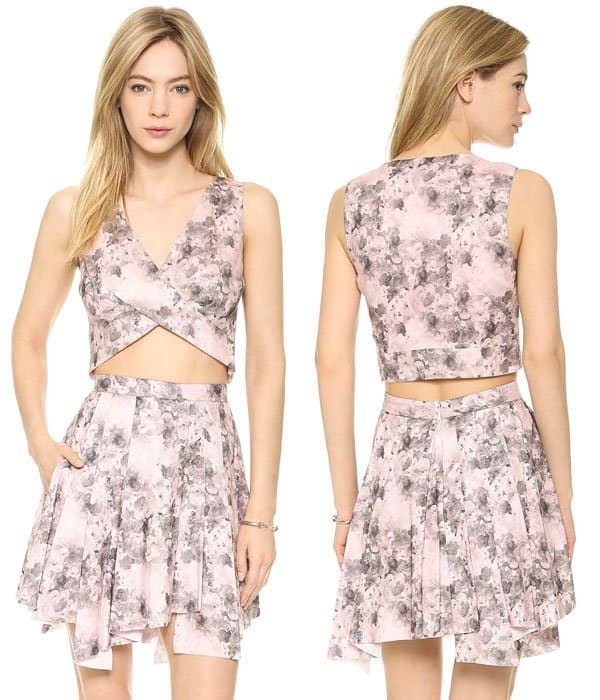 Robert Rodriguez Floral Crop Top, $164.50
Robert Rodriguez Floral Flare Skirt, $192.50
Set 3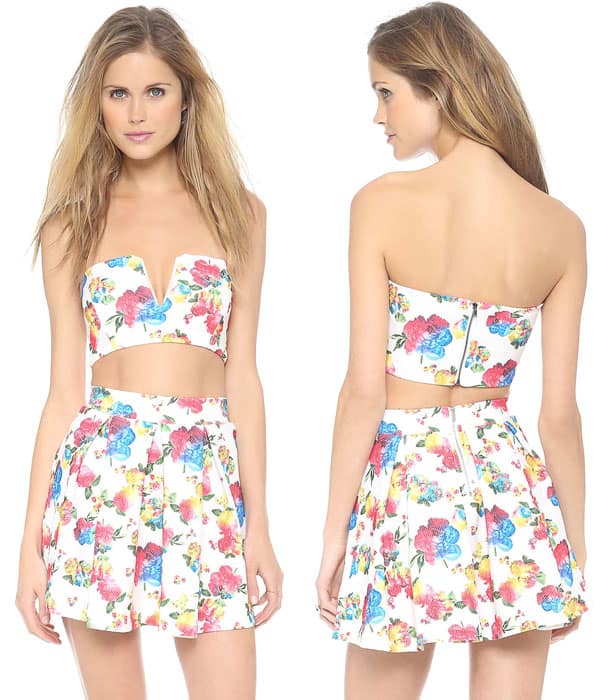 re:named Floral Print Bandeau Top, $48.00
re:named Floral Print Waffle Skater Skirt, $40.60
Set 4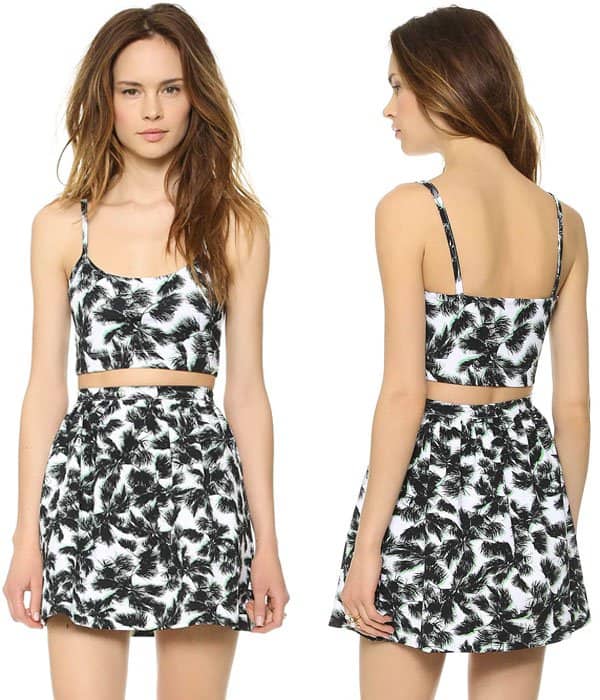 Torn by Ronny Kobo Adira Paradise Crop Top, $186.00
Torn by Ronny Kobo Payton Paradise Skirt, $228.00
Set 5
JOA Printed Top, $29.40
JOA Sleeveless Crop Top, $31.50
Style them effortlessly like Elle Fanning!
Credit: WENN.com