In addition to the newspaper print style that we featured last year, the classic Fawn pointy-toe pumps from SJP by Sarah Jessica Parker are available in a wide range of other colors at Zappos, Saks Fifth Avenue, and Amazon.
This classic pump is the cornerstone of a fabulous wardrobe
Sarah Jessica Parker on the "Fawn": "It's simply a name I loved. It creates an image for me of legs. And there is sort of an innocence one thinks of."
Which version is your favorite? Scroll down to see the best prints and colors!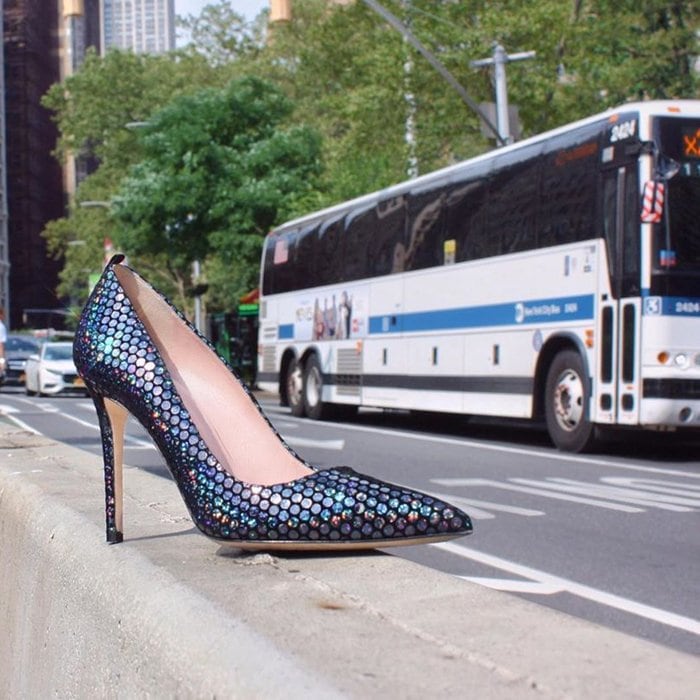 Step out and turn heads in this party shoe that brings the party with her wherever she goes!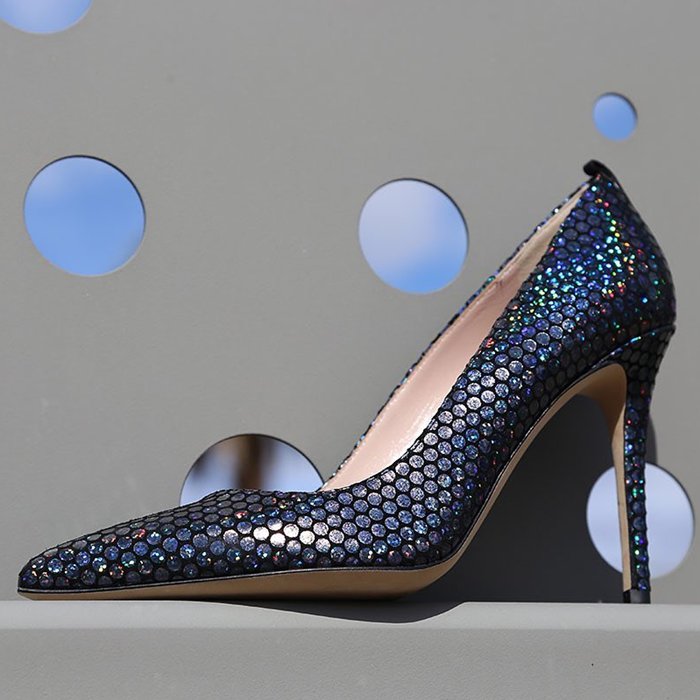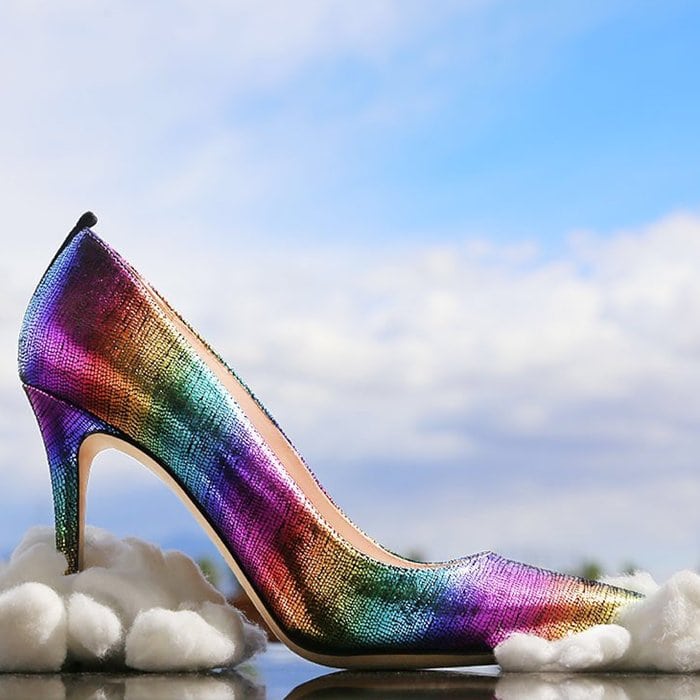 These pewter prismatic pumps are so hypnotizing, we can't take our eyes off her!