We knew that Kanye and Kim had a special relationship, but now we see that they're definitely friends with fashion benefits.
Kim Kardashian was spotted at Kanye's Fall 2012 show during Paris Fashion Week wearing his infamously fugly pearl embellished heels that cost nearly $6,000.
Kim Kardashian attends the Kanye West Ready-To-Wear Fall/Winter 2012 show as part of Paris Fashion Week at Halle Freyssinet in Paris, France, on March 6, 2012
The ShoeDazzle founder styled Kanye West's sandals with a cream and beige outfit consisting of tight pants, a white top, and a fur shawl.
Before her arrival in the French capital, Kim tweeted her excitement over her Parisian trip. 'Off to Paris… #FashionWeek,' she wrote. 'So excited to see my friends in Paris! Hiiiii @nico4music & Michael! Xoxo'.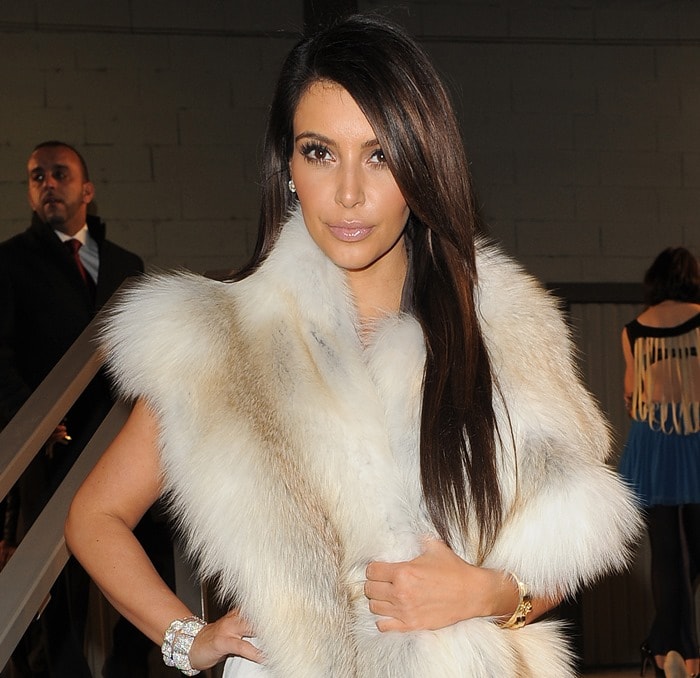 Kim Kardashian supported her husband, Kanye West, who presented the second full ready-to-wear collection from his eponymous fashion line
What do you think of Kim's look here? How about her fugly pearl embellished shoes from Kanye West and Giuseppe Zanotti?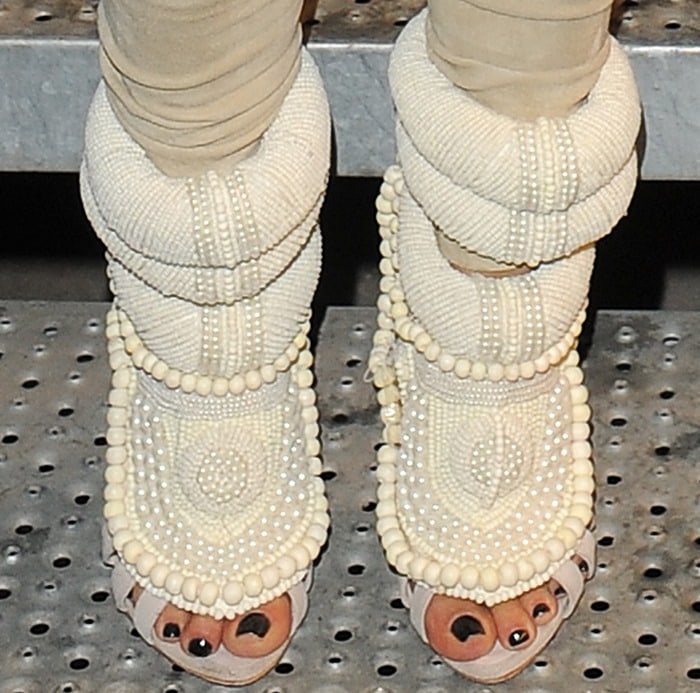 Kim Kardashian's toes in fugly Giuseppe Zanotti heels made of calf leather and embroidered pearls
I would like to see these paired with slim brightly colored denim or even printed tights and a knit dress. How would you style them?
Kanye West By Giuseppe Zanotti White 115mm Kanye All Over Beads Sandals, $5,810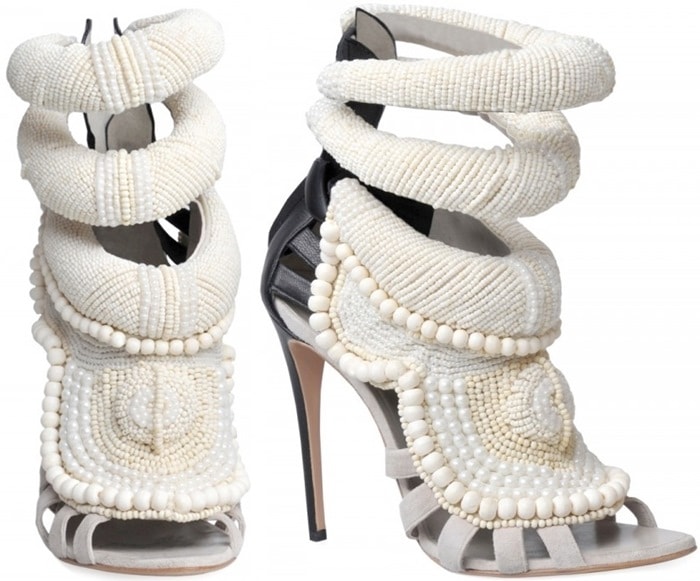 So, what do you think of Kim in these incredibly luxurious and fugly sandals? While I can appreciate the work that went into making them, I'd never drop nearly $6000 for a pair. In Kim's case, she can afford fashion in this price range.
Credit: Will Alexander / WENN