Jimmy Kimmel first brought attention to Gal Gadot's unconventional Wonder Woman costume, which was a clear deviation from the bright star-spangled red-and-blue costume in the comics. Now, we may have a clearer answer as to why that is.
Gal Gadot said she wanted Wonder Woman to be "muddier" while she was on the red carpet of the "Batman V Superman: Dawn Of Justice" New York premiere.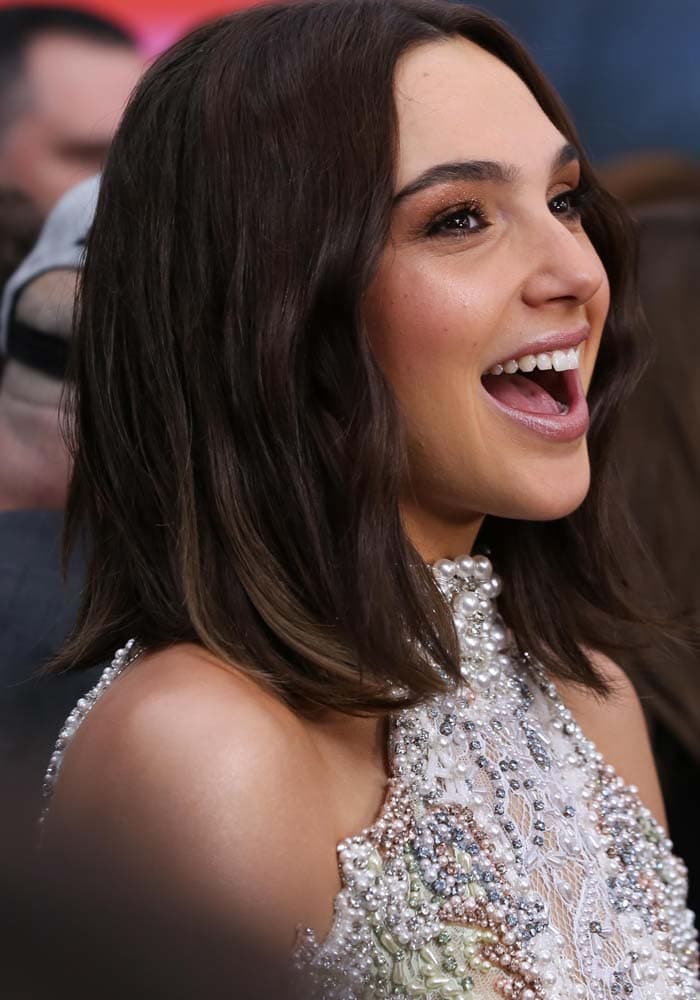 Gal Gadot at the New York premiere of Warner Bros. Pictures' "Batman v Superman: Dawn of Justice" at the Radio City Music Hall, New York on March 20, 2016
The gorgeous Israeli actress showed up on the red carpet of the New York premiere in an extravagant, fully-embellished creation from Balmain's Pre-Fall 2016 collection. Gal styled her look with jewelry from Fred Leighton and the Sophia Webster "Rosalind" sandals in satin.
Gal Gadot sparkles on the red carpet in the Sophia Webster "Rosalind" sandals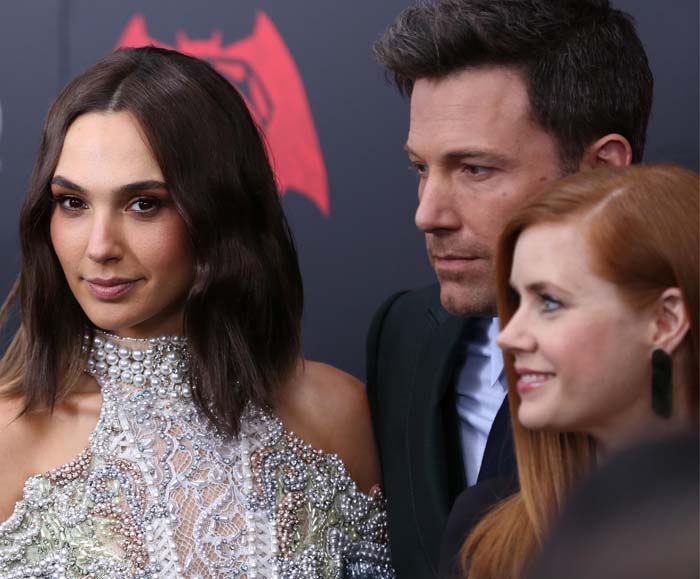 Gal Gadot poses on the red carpet with her co-stars Amy Adams and Ben Affleck, who play Lois Lane and Batman respectively
Gal was asked where Wonder Woman was on the light-dark spectrum, after pointing out that Superman was more on the light and Batman was more on the dark. The actress shared that they deliberately made Wonder Woman a bit "muddier" so as not to portray her as someone too perfect, instead standing somewhere in the middle of the spectrum.
Dazzle like Wonder Woman in Gal Gadot's red carpet pick: grab the Sophia Webster "Rosalind" sandals at Net-A-Porter and Saks Fifth Avenue.
Sophia Webster "Rosalind" Crystal-Embellished Metallic Leather Sandals, $495 at Net-A-Porter and Saks Fifth Avenue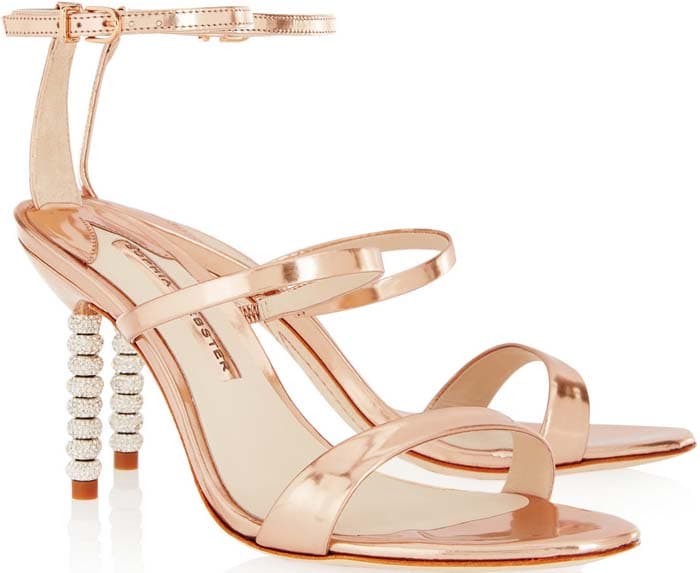 Sophia Webster "Rosalind" Crystal-Embellished Metallic Leather Sandals, $495 at Net-A-Porter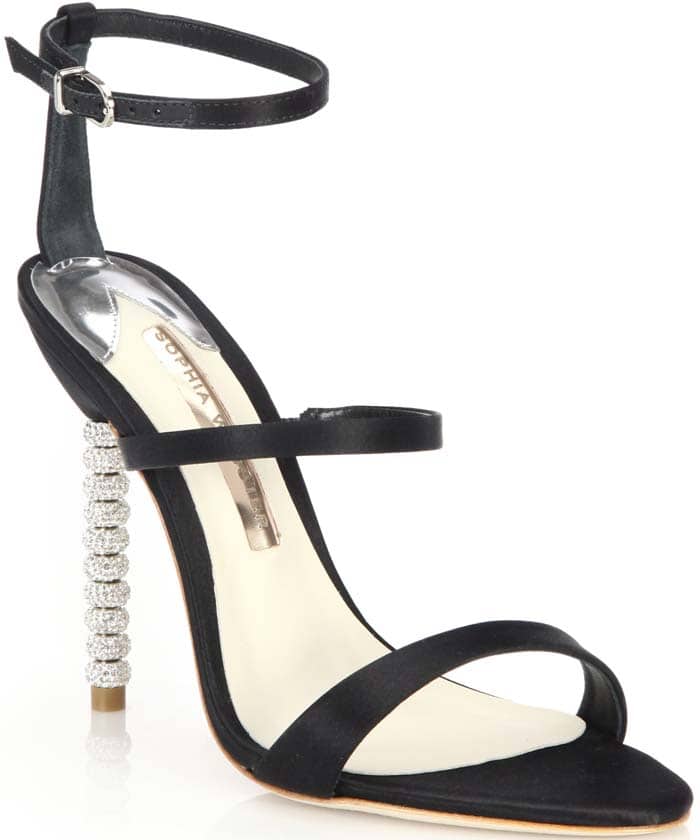 Sophia Webster "Rosalind" Crystal-Embellished Satin Sandals, $495 at Saks Fifth Avenue
Credit: Ivan Nikolov / Andres Otero / C. Smith / WENN