The latest face of British brand Topshop, Gigi Hadid, showed her love and loyalty for the brand – and she did so in a very public way. With the combination of her California girl style and her 5.7 million followers on Instagram, it's no surprise that Gigi would be a strong candidate for the endorsement, following in the footsteps of supermodels Kate Moss and Cara Delevingne.
Plus, it doesn't hurt that she's BFF's with the likes of Taylor Swift, Selena Gomez and Kendall Jenner, automatically making her a shoo-in into Hollywood's circle of the young, beautiful, and ridiculously rich.
The 20-year-old was spotted arriving for dinner at Toca Madera with her boyfriend, Joe Jonas.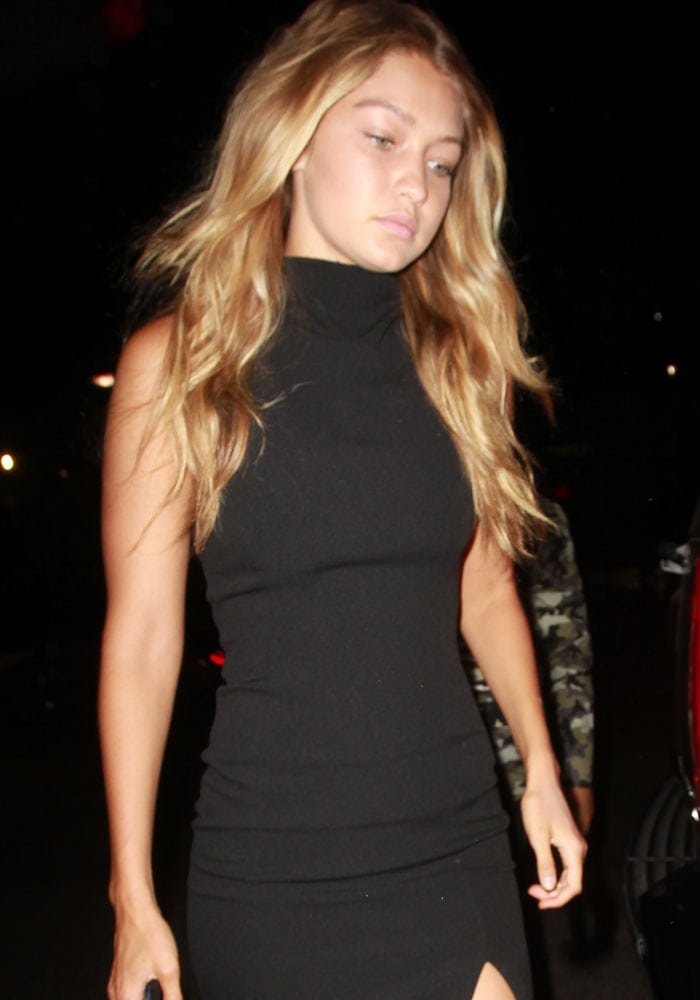 The 20-year-old thrilled the British brand by parading before the paparazzi in head-to-toe Topshop apparel. Gigi wore the "Twin Sister" racerback thigh split dress which she paired with the "Mary '60s" patent Chelsea boots (which her BFF Selena Gomez has also previously worn).
Gigi Hadid and Joe Jonas arrive at Toca Madera in West Hollywood to have dinner together on August 29, 2015
Gigi Hadid unveils her first Topshop campaign
To get Gigi's edgy dinner look, head on over to Topshop.
Topshop "Mary '60s" Patent Chelsea Boots, $140
Credit: Topshop's Youtube / Gigi Hadid's Instagram / WENN