Thought I'd share my current obsession with you today. I'm usually not into t-straps, but I could not help but fall in love with this oh-so divine and delectable Ophelie Chain T-Strap from Gucci's Spring 2012 Collection. Isn't it gorgeous? Seriously, the thought of knowing that I can't afford it sounds quite painful right now…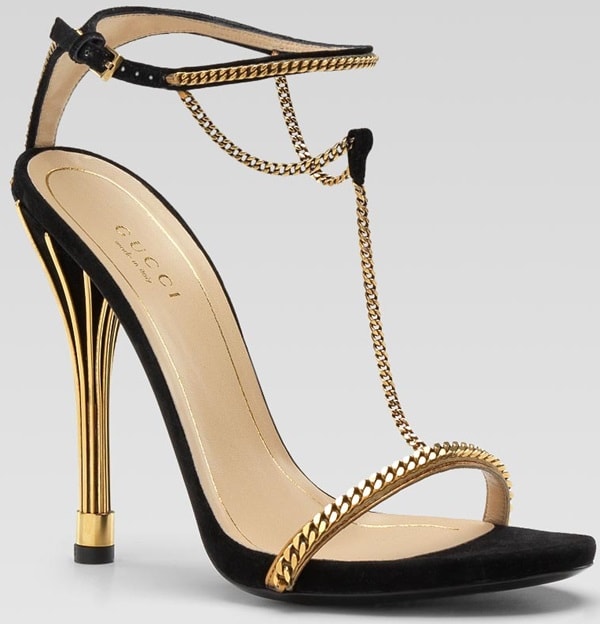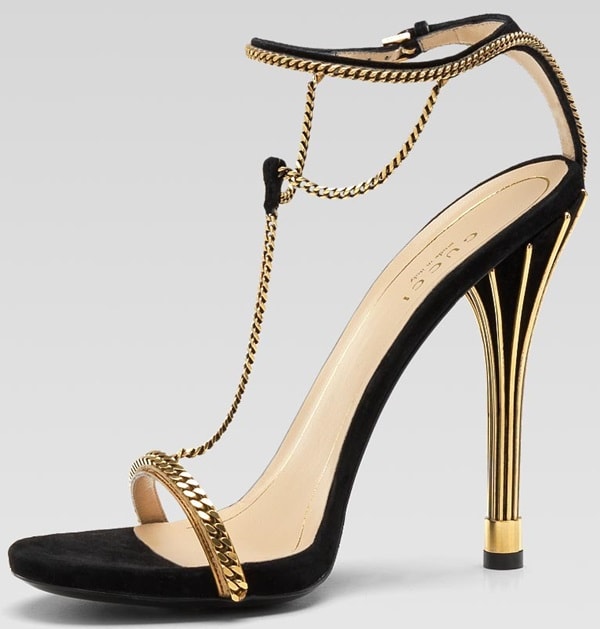 Gucci Ophelie Suede Chain T-Strap Sandals, $1195
What an ultra refined and sleek work of art! Of course, it's the details that make this shoe quite extra special – a beautiful contrast of gold against black, gold chain covered straps that wrap the feet like jewelry, plus an utterly stunning suede and metal decorated heel! Sigh…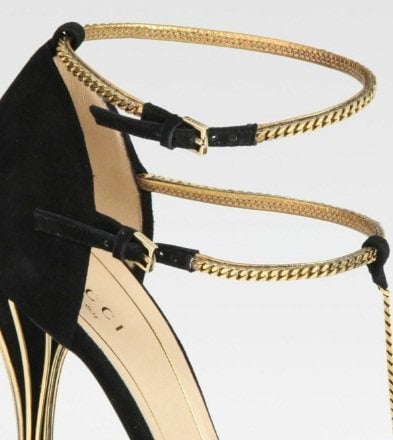 Gold chain covered straps
Suede and gold metal embellished heel
Now down to the facts. As you can see, the Ophelie, which features a tiny peep at the front, does not have a platform for support. Thing is, you actually need one with this number because the heel is a towering 5 inches high! In other words, you will be teetering in a pair, unless of course, if you're so used to walking in sky high stilettos that you can practically run in 'em: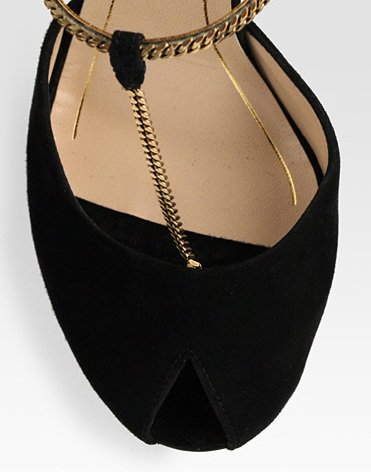 Peep toe front
5 inch stiletto heel
If the 5 inches don't scare you, and if the price of $1195 doesn't bother you at all, AND if you can afford to shell out that much for shoes, then feel free to pre-order the Ophelie at SAKS. Shipment won't happen til mid-May so you will need more than just a little patience before you can get your hands on this one.