Man, if I owned a shoe brand like L.A.M.B., I'd wear a different pair of shoes every day!
Here is the woman behind L.A.M.B., Gwen Stefani, chillin' with her family in Malibu in yet another beautiful creation from her own shoe line!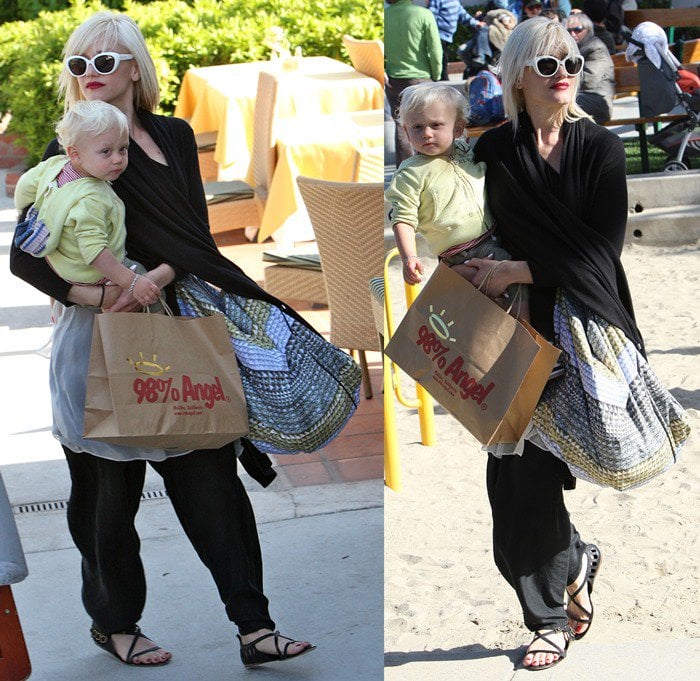 Gwen Stefani and Gavin Rossdale at the park in Malibu with their kids on May 23, 2010
The successful singer, songwriter, fashion designer, and actress wore a pair of L.A.M.B. "Dacey" sandals featuring cutouts and buckled strap details at the heel.

Gwen Stefani wearing L.A.M.B. Dacey buckled strap sandals while out with her family in Malibu, May 23, 2010
Don't you just love the flowy, Japanese street fashion-inspired attire Gwen wore with her L.A.M.B. sandals?
I love how she sported the cardigan tightly around her body styled with a top with multiple black and white layers. Gwen also wore a pair of drop-crotch harem pants. It really helps to be a rock star if you want to pull off an outfit like this one!
Credit: WENN