If you got flawless curves, then flaunt them! This is exactly what German model Heidi Klum did when she showed up at the America's Got Talent Los Angeles auditions on Wednesday.
She showed off her model figure in a tight-fitting one-shoulder red dress that highlighted a low-cut effect at the back. For additional glam, she wore a pair of contrast black heels with gold-tone studding.
Heidi Klum at 'America's Got Talent' Los Angeles auditions on April 24, 2013
Do you approve of Heidi's pairing of a sexy red dress with tough-chic sandals? The heels definitely gave her look some extra edge.
They're made of black leather, with the main detail being the crisscross straps embellished with gold-tone studs. The double-ankle fastening straps are also studded, and the buckle closures are in the same gold tone. As a finish, these sandals have heels of about 4.5 inches high, enough to add extra inches to your height.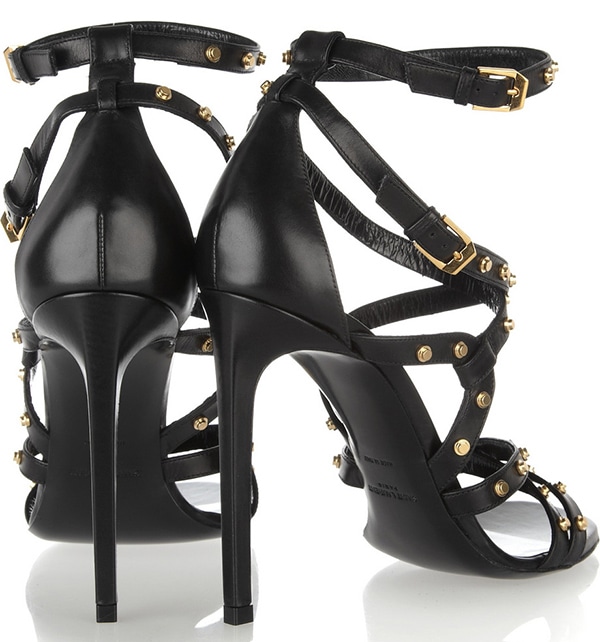 Saint Laurent Studded Leather Sandals, $1,295
In case you're not really into heels, here's the flat version:
Saint Laurent Studded Leather Flat Sandals, $1,295
Credit: Daniel Tanner/WENN