If you had a whole lot of money like Heidi Klum, how many bags would you have? A hundred? We don't know the exact number of purses the supermodel mom has in her closet, but we're sure it's a double digit.
We've featured her many times before, and each write-up shows the blonde bombshell sporting a different arm candy. But even with so many, there's one bag Ms. Klum likes carrying around over and over again. Can you guess what it is?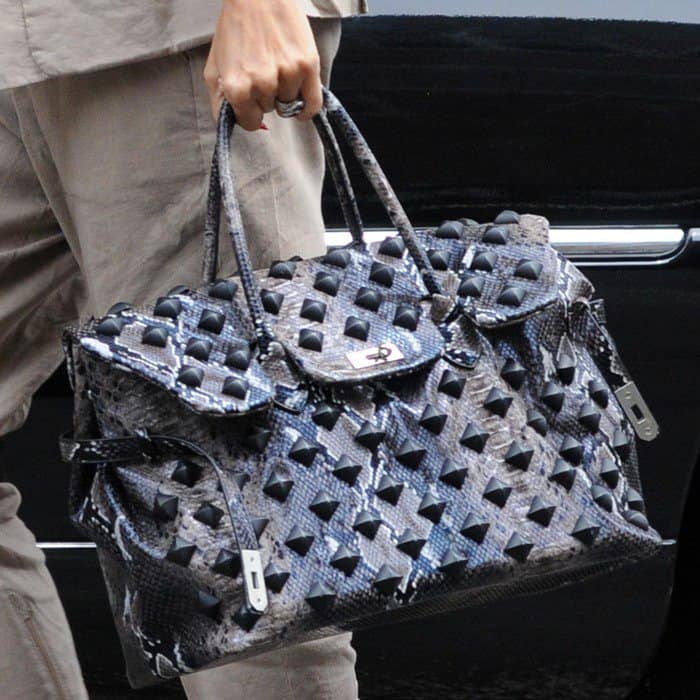 Heidi Klum toting a studded snakeskin Birkin as she arrived at her hotel in Manhattan, New York City, on July 11, 2013
Yes, she's hooked on her studded snakeskin Birkin. We spotted her with this bag in Germany back in May. She also used it a number of times last month. And, as if she couldn't get enough of it, she used it to spice up a boyish three-piece suit yesterday (as seen above).
Do you like Heidi's favorite bag? Or do you find the mix of snakeskin and studs a little too much?
Birkins are expensive, so if you need an alternative, you can try the following textured and studded option from Vieta instead. It's not as structured, but it is made of snake-print (faux) leather material and features studs around the edges.
Vieta Lake Shopper Bag, $83
Alternately, if you have the patience to do some DIY (and mess with a bag), you can grab a gorgeous snake-print tote from Rachel Zoe and stick it with black or gunmetal hotfix pyramid studs.
Rachel Zoe 'Hutton' Large Tote, $695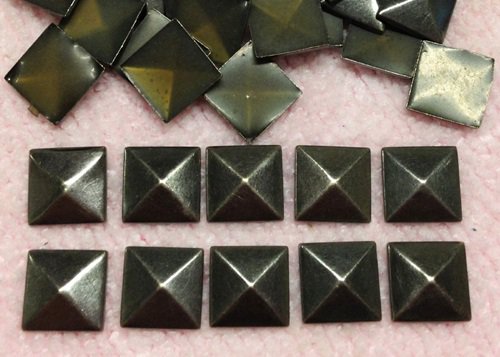 10mm Pack of 50 pcs Hotfix Black Pyramid Studs, $5.99
That said, allow us to end this story with another question for you. Do you have a favorite bag that you keep going back to day in and day out like Heidi? If you do, care to share it with us?
Credit: Ivan Nikolov/WENN