This fashionable high heel shoe stapler by Swingline is shaped to resemble one of your favorite designer pumps for a fun way to dress up your desktop.
Available in black and red at Amazon, this trendy design of a traditional office product will stand out in the crowd. The stand-up design allows for easy handheld use while leaving more room on your desk.
High Heel Shoe Stapler, $8.59 – $10.48 at Amazon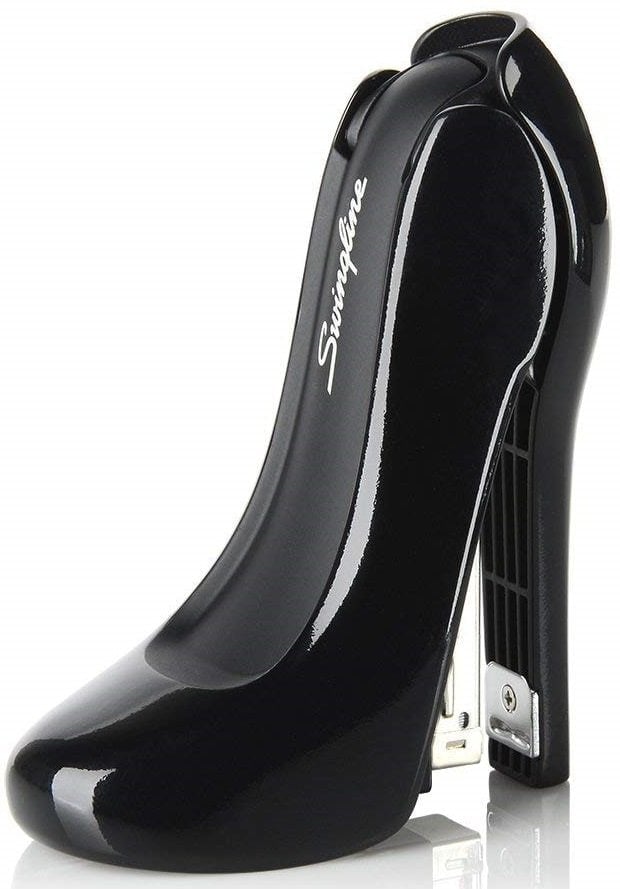 The easy-to-use design allows you to simply squeeze the heel toward the shoe base to staple up to 20 sheets at a time. This is just another perfect gift for shoe addicts!
Whether you are using this in your home office or in a corporate setting, this high heel stapler is sure to raise your office desk's profile just like a good high heel.