Make your favorite outfit pop with Ted Baker's flirtatious and feminine 'Hallden' pumps. You can buy these fabulous shoes in Highgrove hummingbird print, blue harmony print fabric, and dusty pink at Ted Baker, Nordstrom, Amazon and Zappos.
With striking metal strip detail at the back counter and heel, be prepared to turn heads in these stunning hummingbird-printed satin pumps. Set to a high stiletto heel and sloping into a sleek pointed toe, it is decorated with floral and stripe detail for a stand out effect.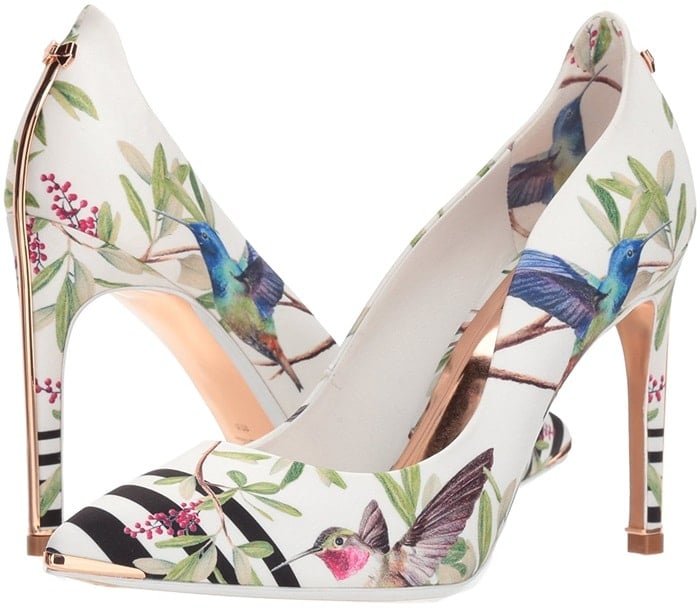 These prettily printed pumps show off striking pointed toes and slender stiletto heels that stamp out formal footwear dilemmas in a flash.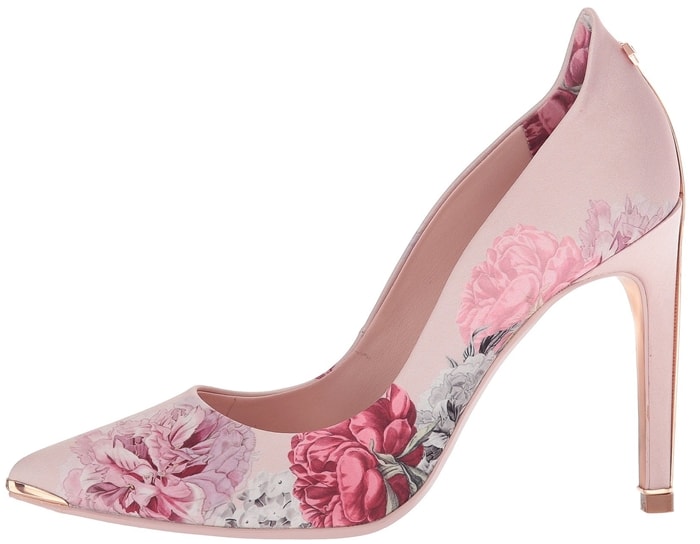 An eye-catching print adds sophisticated character to this lofty, pointy-toe pump.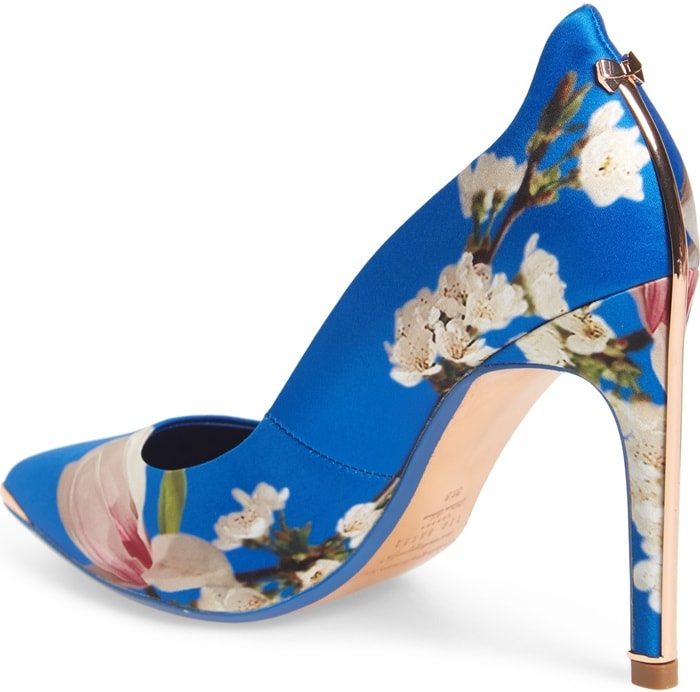 We also love these stylish and luxurious sneakers that you can buy in Highgrove hummingbird print, silver leather, and blossom harmony leather. They feature metal bow lace cover, tonal heel loop and "TB" eyelets.
Blossom Harmony Leather 'Ailbe' Sneakers, $195 at Amazon and Zappos
Highgrove Hummingbird Leather 'Ailbe' Sneakers, $195 at Amazon and Zappos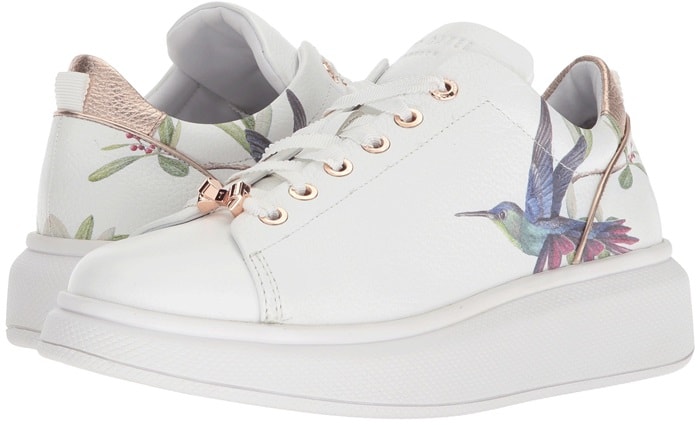 Silver Leather 'Ailbe' Sneakers, $195 at Amazon and Zappos