Hilary Duff is usually photographed doting on her son Luca, taking him to the grocery store, shopping, or out on one-on-one lunches. But that doesn't mean Mike Comrie has completely let go of his daddy duties just because Hil is an attentive mom. In fact, Hilary shared that the two are equally obsessed with their son, which makes it pretty easy for them to get along without drama despite the divorce.
Hilary was photographed taking Luca out on another afternoon of shopping in Los Angeles.
A gloomy looking Hilary Duff steps out with her son Luca for some shopping in beverly Hills on April 21, 2016
Hilary looked noticeably gloomy (perhaps she was still recovering from her recent Instagram-publicized bout of flu?) in a white tee paired with a black ruffled skirt. The "Younger" actress wore a yellow leather jacket, a pair of oversized aviator sunglasses, and Giuseppe Zanotti metal-plated sandals to complete her look.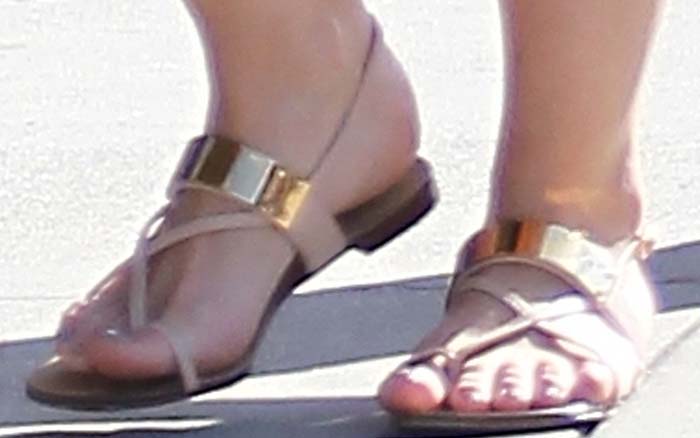 Summer's here: Hilary Duff ditches her usual suede boots for a pair of Giuseppe Zanotti metal-plated sandals
Recently, Hilary was spotted bringing her son Luca to her to the grocery store. The 28-year-old shared a giggle with her son as she undid his straps on his grocery cart seat.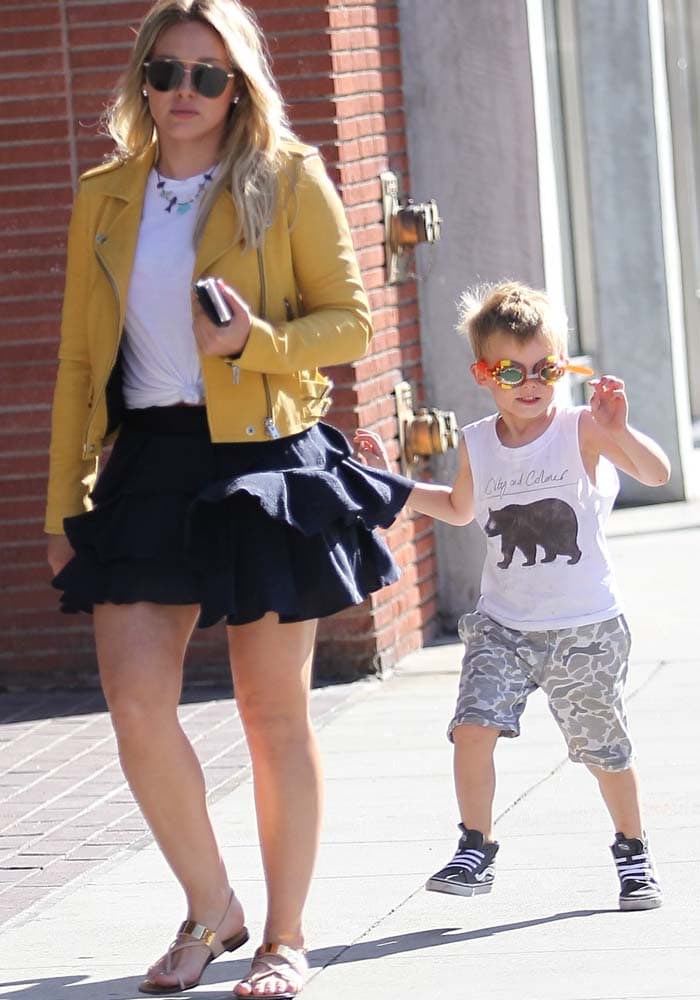 Recovering from the flu? Hilary Duff lets her son Luca have fun despite looking worn out
Hilary even shared a snap of the happy family on her Instagram with the caption, "We are so proud of this boy." The actress showed that it is indeed possible to stay friends with an ex! The three looked genuinely comfortable around each other.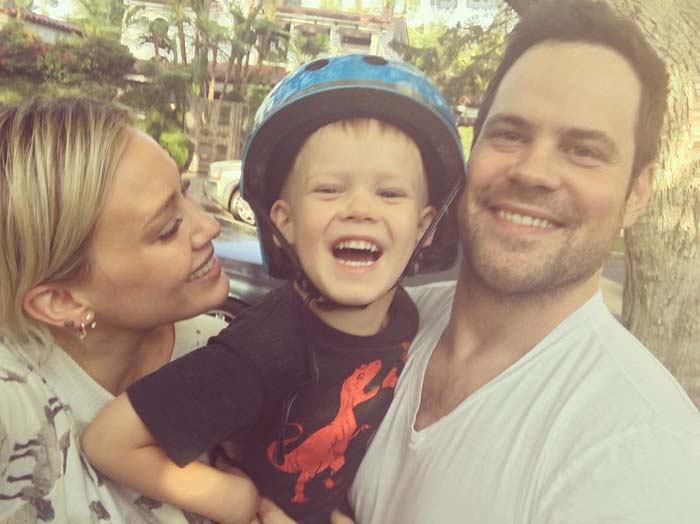 Grab Hilary's summer sandals by Giuseppe Zanotti at Ssense and Farfetch.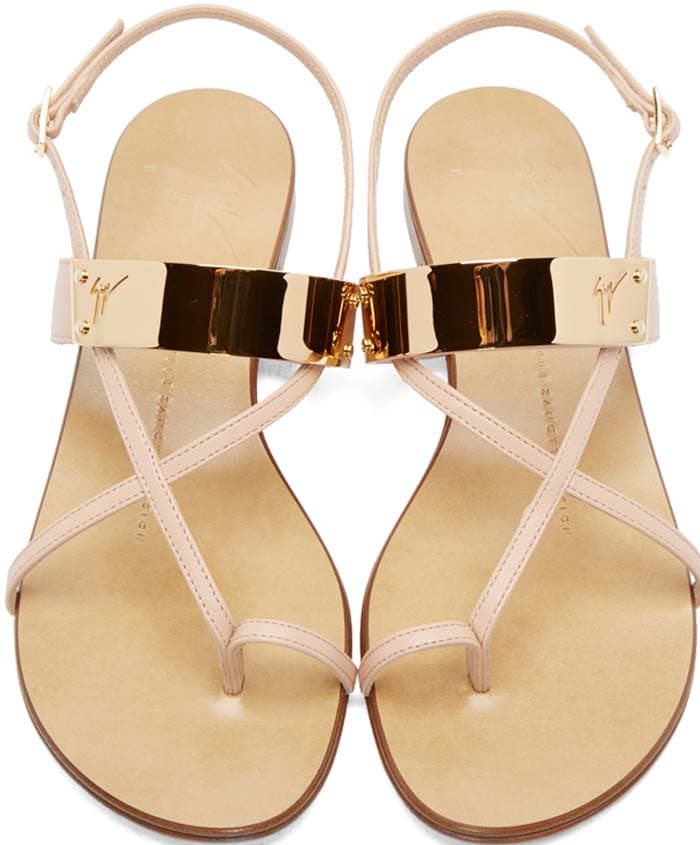 Giuseppe Zanotti Nude Metal Plate Sandal, $650 at Ssense

Giuseppe Zanotti Black Metal Plate Sandal, $650 at Ssense and Farfetch
Credit: Hilary Duff's Instagram / Giuseppe Zanotti's Instagram / WENN