Did someone just fly out to San Francisco with unwashed hair? Iggy Azalea has been sporting an on-off relationship with temporary pink hair dye in the past few days, starting from her fashion week stint in Paris. It seems she hadn't completely washed it off, either, as she arrived at the Los Angeles Airport with visibly brighter hair.
Iggy was en route to San Francisco for a Sports Illustrated event, where she later went back to her full pink crowning glory.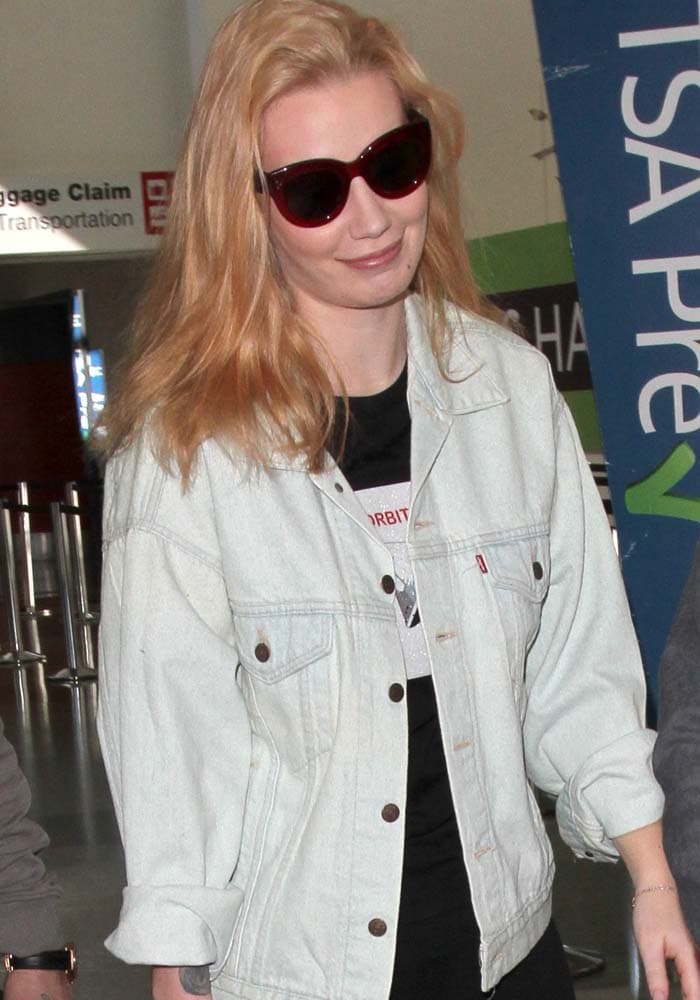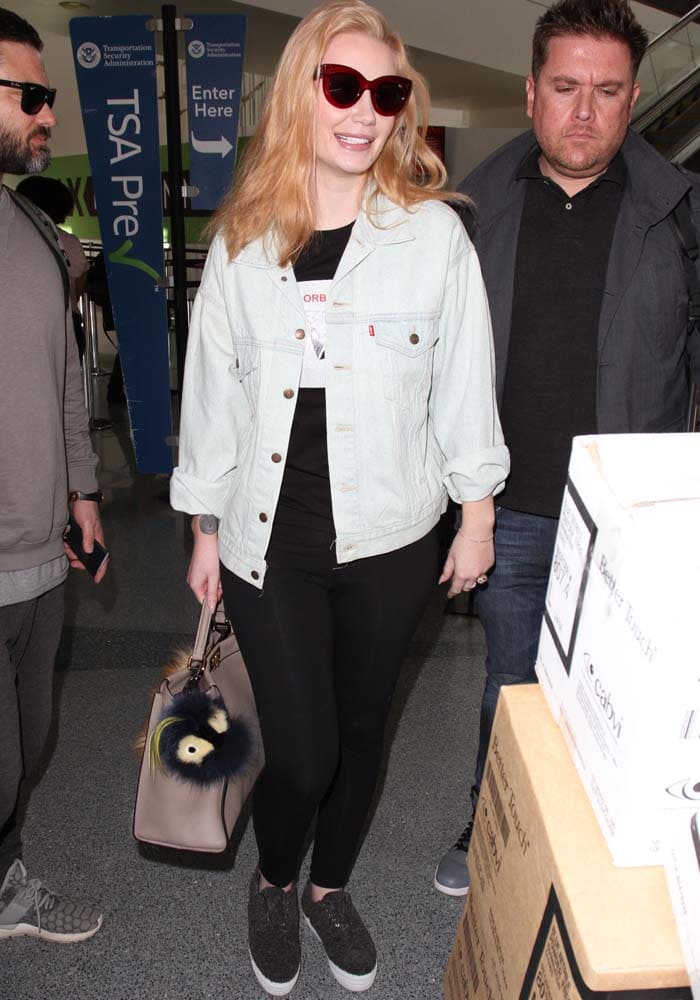 Iggy paired black leggings with a graphic shirt, which she wore underneath a light-washed jacket from Levi's. The pop star slipped into a pair of shearling platform sneakers from Joshua Sanders to complete her travel look.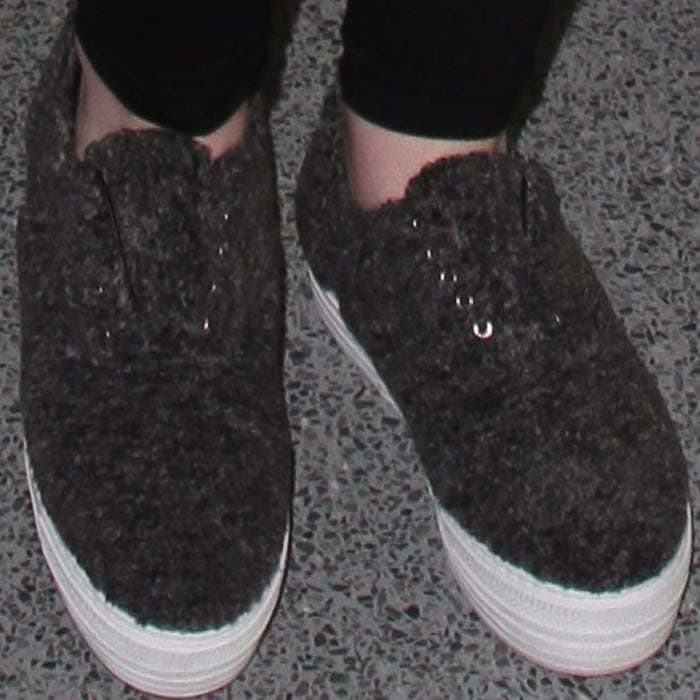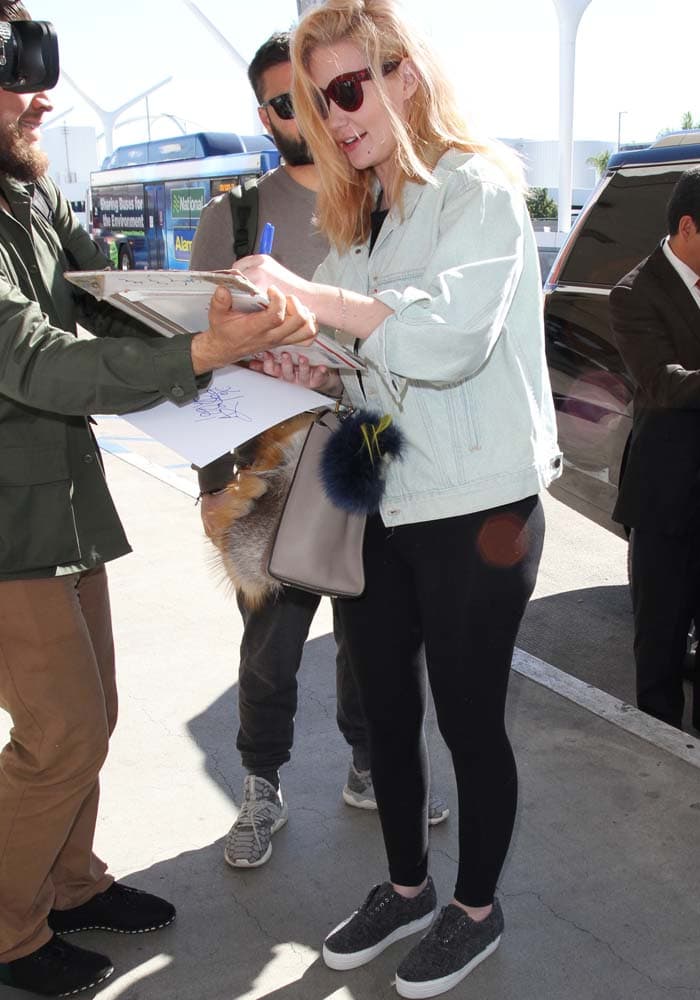 Iggy Azalea arrives at the Los Angeles Airport (LAX) for a departing flight on February 5, 2016
Iggy showed off her vibrant locks as she posed with Sports Illustrated models before performing at the event. The rapper also shared that she is now more comfortable doing what she thinks is cool, compared to trying to please everyone else.
Very few would be able to pull off shearling platform sneakers. If you want to try your luck, grab a pair over at Saks Fifth Avenue. To up the crazy in your look, check out the other vibrant versions of the shoe below.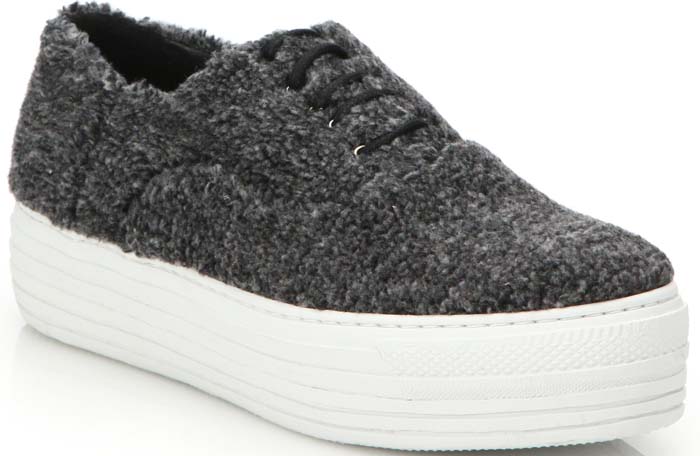 Joshua Sanders Shearling Double-Sole Platform Sneakers in Smoke, $105 (original: $350) at Saks Fifth Avenue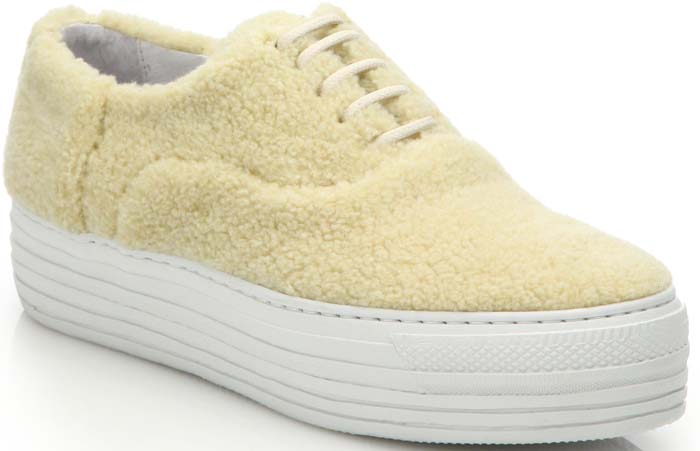 Joshua Sanders Shearling Double-Sole Platform Sneakers in Cream, $105 (original: $350) at Saks Fifth Avenue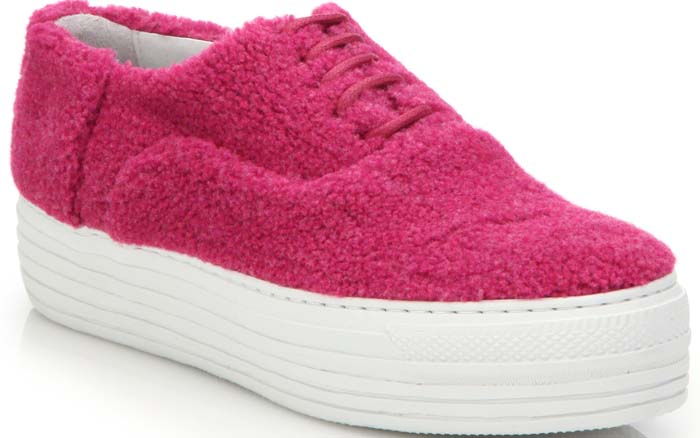 Joshua Sanders Shearling Double-Sole Platform Sneakers in Pink, $105 (original: $350) at Saks Fifth Avenue
Credit: WENN