By now, you probably have already noticed that January Jones is not a classic-cut kind of person. She likes her style to be a little off-kilter, which may not always work to her advantage since there is a fine line that separates the bizarre from the genius.
January Jones put together yet another one of her outfits for the Critics' Choice Awards, but this time, it was a little less weird.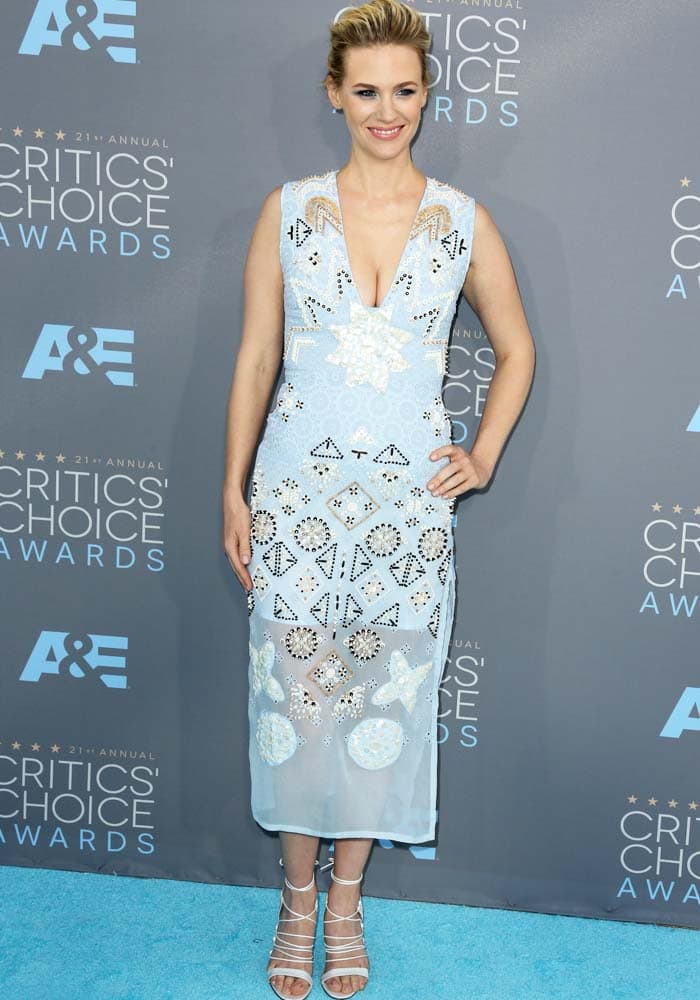 January ditched her previous graphic design dress for a more subtle embellished plunging number by Altuzarra. The actress also roughed out her half-braids-half-cornrows look for a softer updo.
What easily killed this look (and we don't mean that in a good way) was her choice of Bionda Castana "Viola" lace up heels. We think she should have let her interesting dress shine, but instead, she put those distracting lines across her feet.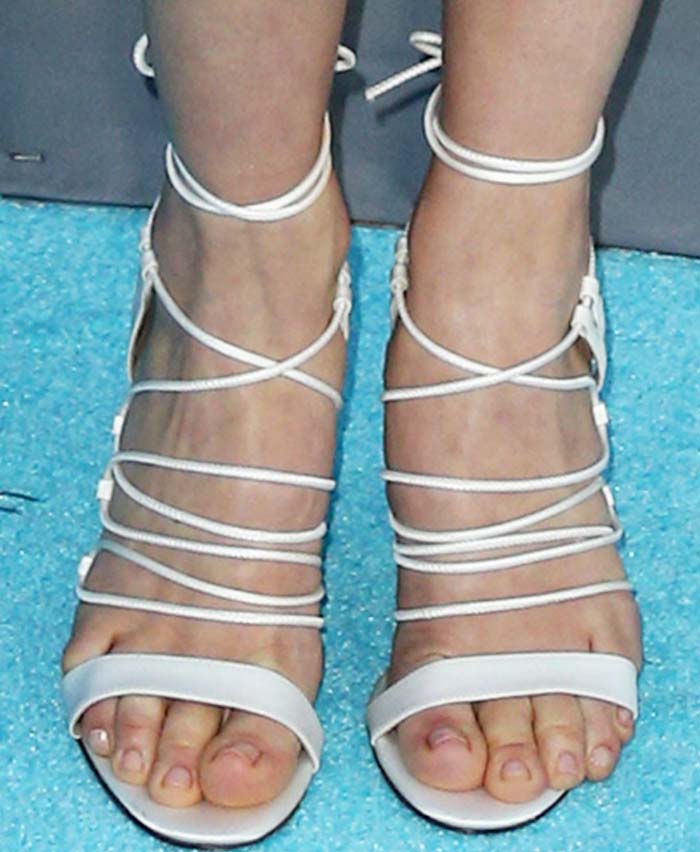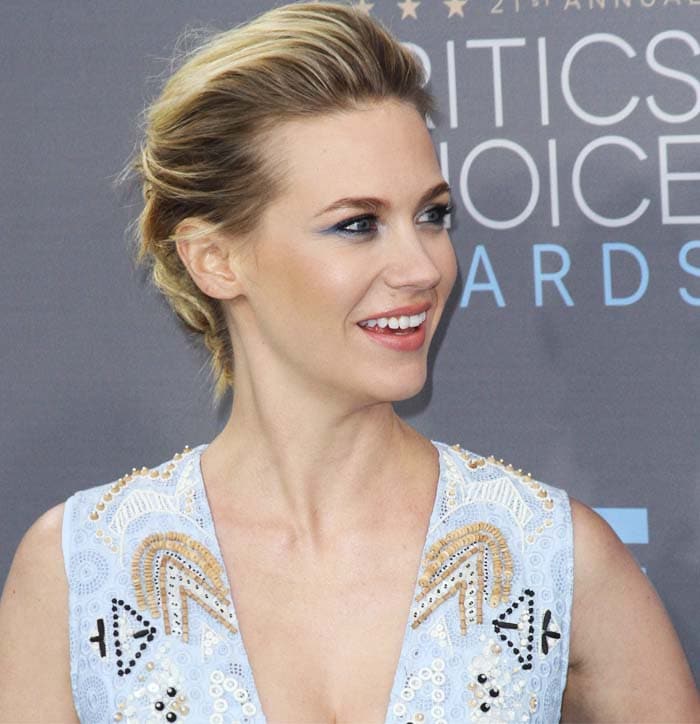 January Jones at the 21st Critics' Choice Awards in Santa Monica on July 17, 2016
Even though they fell victim to another one of January's styling fails, the Bionda Castana "Viola" lace up sandals are gorgeous. However, they definitely need to stand out on their own! A beautifully-cut monochrome dress would easily do the trick.
Grab a pair at Forward, Farfetch or Shopbop.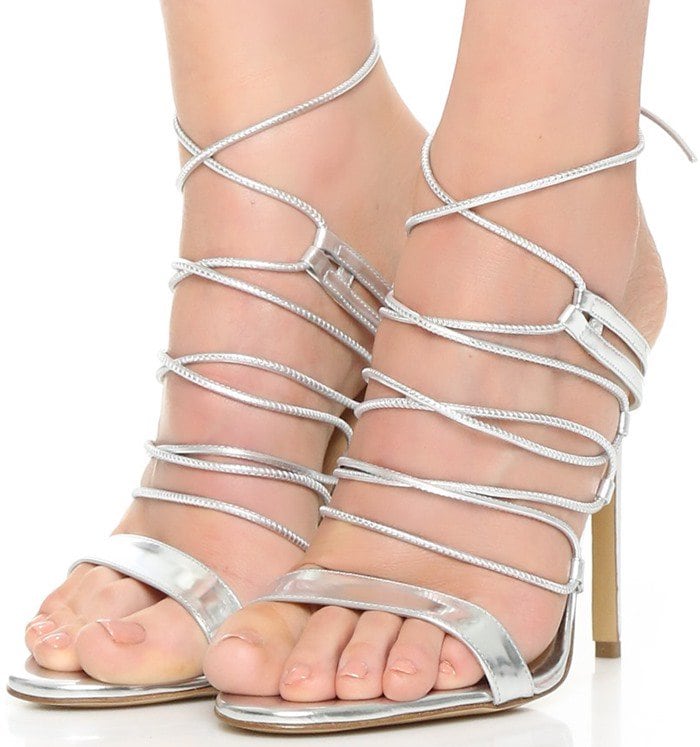 Bionda Castana "Viola" Lace Up Sandals, $630.84 – $725 at Farfetch and Shopbop
Bionda Castana "Viola" Lace Up Sandals, $630.84 – $725 at Farfetch and Forward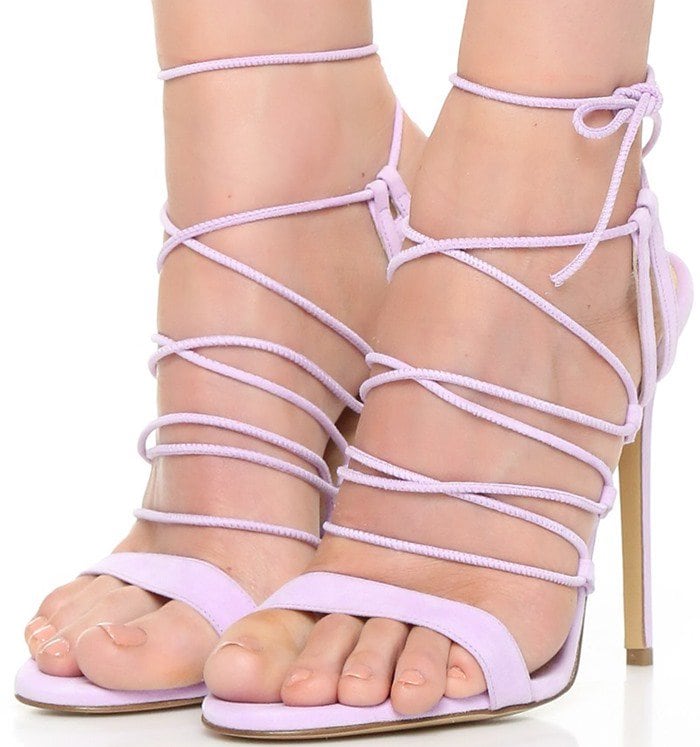 Bionda Castana "Viola" Lace Up Sandals, $630.84 – $725 at Farfetch and Shopbop
Credit: Adriana M. Barraza / FayesVision / Apega / Brian To / WENN