Jenna Dewan, like Ke$ha, is also turning out to be quite the fringe handbag fan!
At first I thought Jenna's fringe messenger bag was by J.J. Winters, but as you can see it's clearly not the case.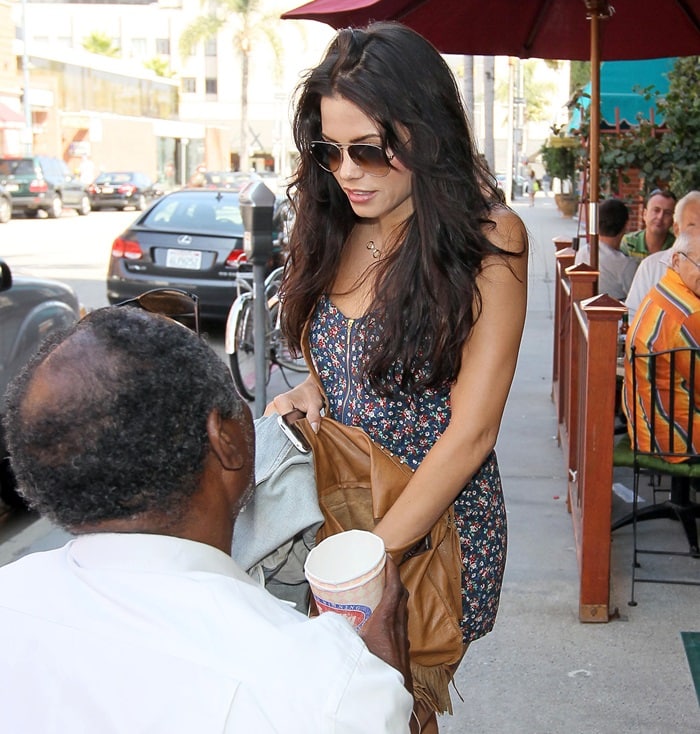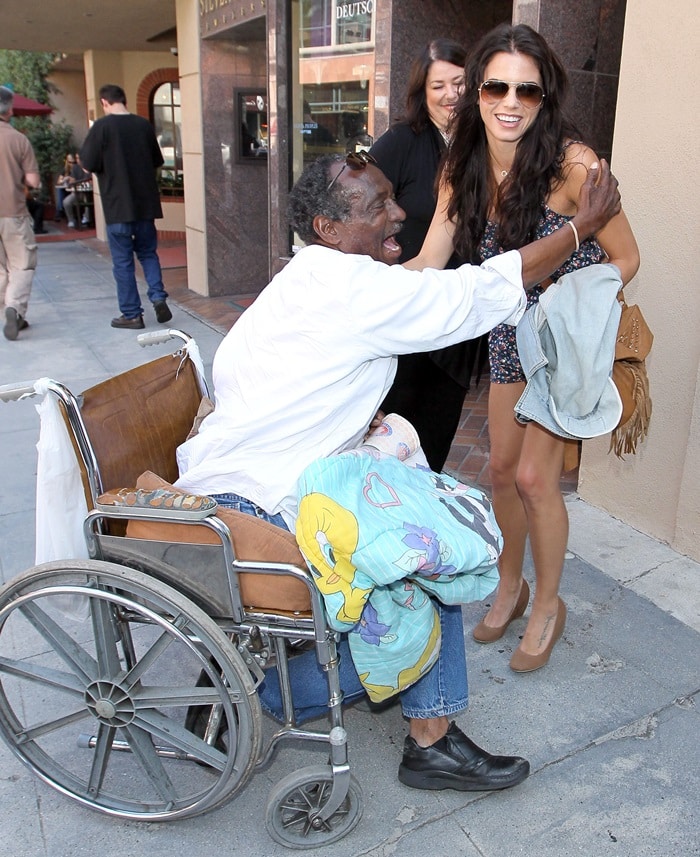 Jenna Dewan, Channing Tatum's girlfriend, shows her generosity by giving money and a hug to a homeless man in a wheelchair after having lunch at Judi's Deli in Beverly Hills on June 28, 2010
These pictures are from the day when the American actress, businesswoman and dancer came across a homeless man begging for some spare change. Good thing Jenna is generous because when she opened up her bag to get some money, we got to see the label on her tan fringe messenger bag.
Nicola Dann label on Jenna Dewan's tan fringe messenger bag
Jenna Dewan is carrying a stud messenger satchel from UK handbag and accessory label Nicola Dann:
Nicola Dann Stud Messenger Satchel in Dark Tan
I hope more online boutiques will stock these beautiful fringe handbags in the near future!
Credit: WENN