Two stunningly beautiful women attended the European premiere of Noah yesterday — Jennifer Connelly and Emma Watson.
Both ladies wore dark columnar gowns that made them look statuesque, elegant, and regal. Jennifer slipped into a black floor-grazing dress from Lanvin that showcased a bit of leg, while Emma wore a long navy number that was decorated with a cute bow detail on the back (a piece from Wes Gordon).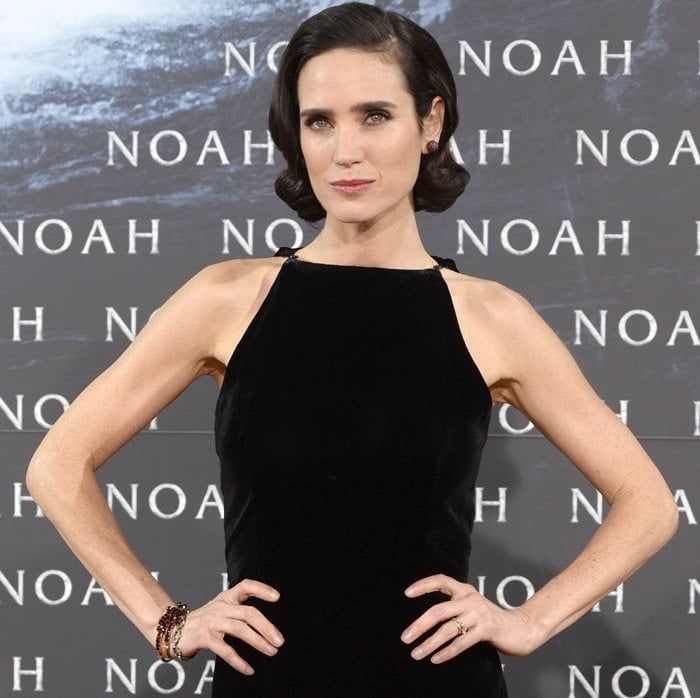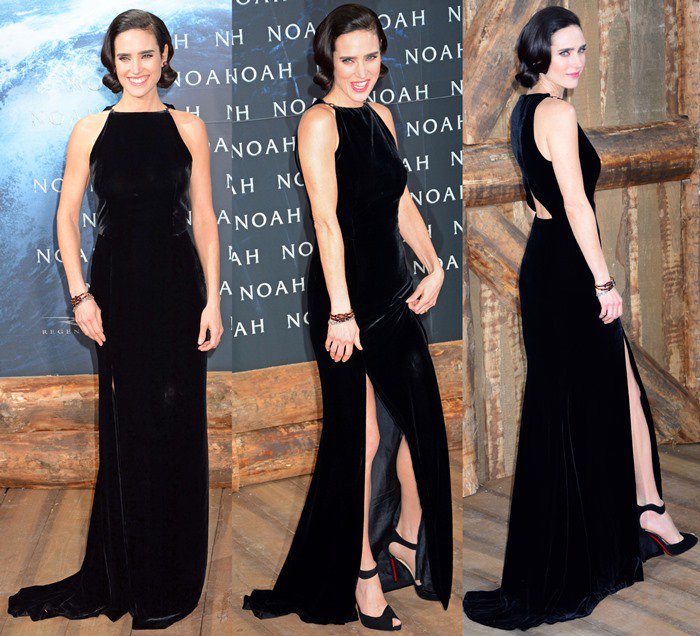 Jennifer Connelly at the European premiere of Noah at the Zoo-Palast theater in Berlin, Germany, on March 13, 2014
Emma Watson joining her co-stars at the premiere of Noah at the Zoo-Palast theater in Berlin, Germany, on March 13, 2014
Interestingly, the movie's two leading ladies also wore heels from the same brand, Christian Louboutin, for the occasion.
Jennifer's shoes were the 'Leonor Fini' in black suede. They feature 4.75-inch-tall heels, a d'Orsay silhouette, asymmetrical vamps, and beautifully sculpted ankle straps.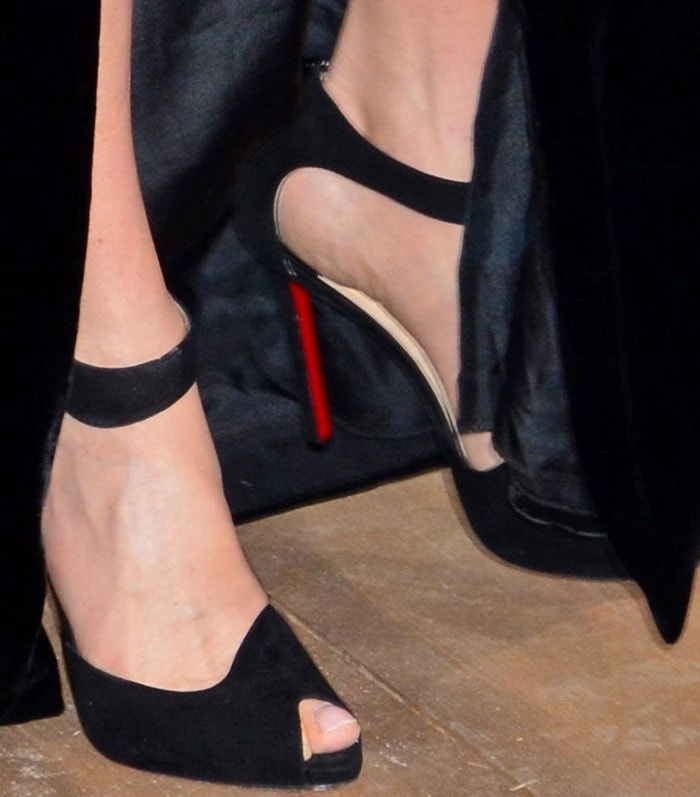 Zoomed-up pictures of Jennifer Connelly's unique Christian Louboutin sandals
Here is a closer look at the 'Leonor Fini' in canary yellow. It's a style that belongs to the label's spring 2014 collection. While these shoes are not available for the public yet, you can bet they'll be hitting the shelves soon — whether for pre-order or for immediate purchase.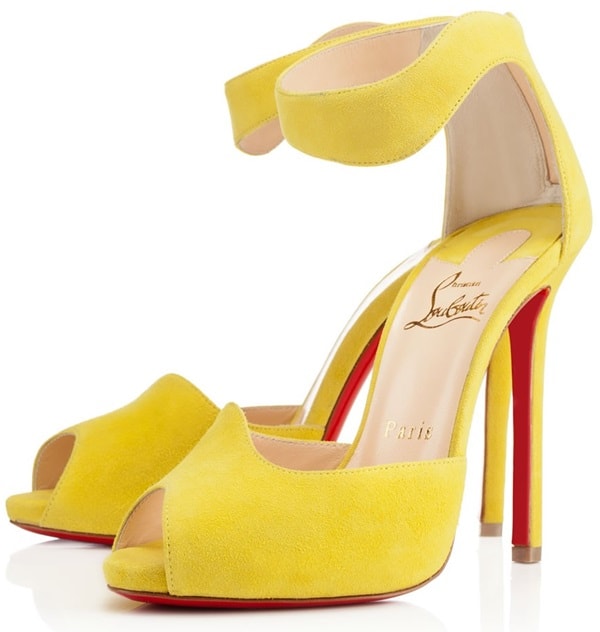 Chrisitan Louboutin "Leonor Fini" Heels
Emma Watson's red-soled pumps, on the other hand, were a little hard to figure out. We couldn't determine whether they were the "So Kate," the "Decollete," or the "Pigalle." Maybe you can help us ID the pair? Here they are:
A closer look at Emma's Christian Louboutin pumps
Well, any thoughts?
Taking a wild guess, we're betting that they're 'So Kate'. The shape of the toes and the way the arches curve reflect So Kate's very sexy silhouette.
Christian Louboutin "So Kate" Pumps in Black Patent, $625 at Neiman Marcus

Now that you've seen Jennifer's and Emma's outfits, here's a question for you: who looks better in her long dark gown and lovely Louboutins — the more seasoned A-lister, Jen, or the up-and-coming British starlet, Emma?
By the way, Noah will hit the theaters on March 28. It's a star-studded cast that also includes Russell Crowe, Anthony Hopkins, Nick Nolte, Frank Langella, Logan Lerman, and Douglas Booth.
Credit: AEDT/WENN/Ralf Harde/Future Image/Patrick Hoffmann