The best celebrity moms are the ones who do actual mommy duties without dropping the stylish look. Jennifer Garner is on top of the list, doing everything from shopping with her family, bringing her kids to school, and getting some take-out.
The 'Alias' star was spotted with her daughter, Violet Affleck, leaving American Girl Place in The Grove last June 4. Garner had a bit of business casual look going on with a fitted beige blazer over her jeans. She finished the look with a pair of caramel-colored boots with stacked heels.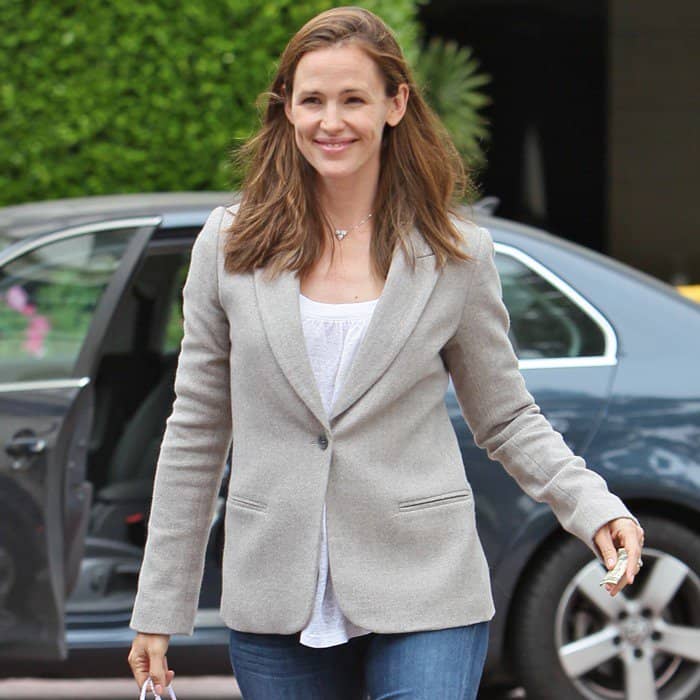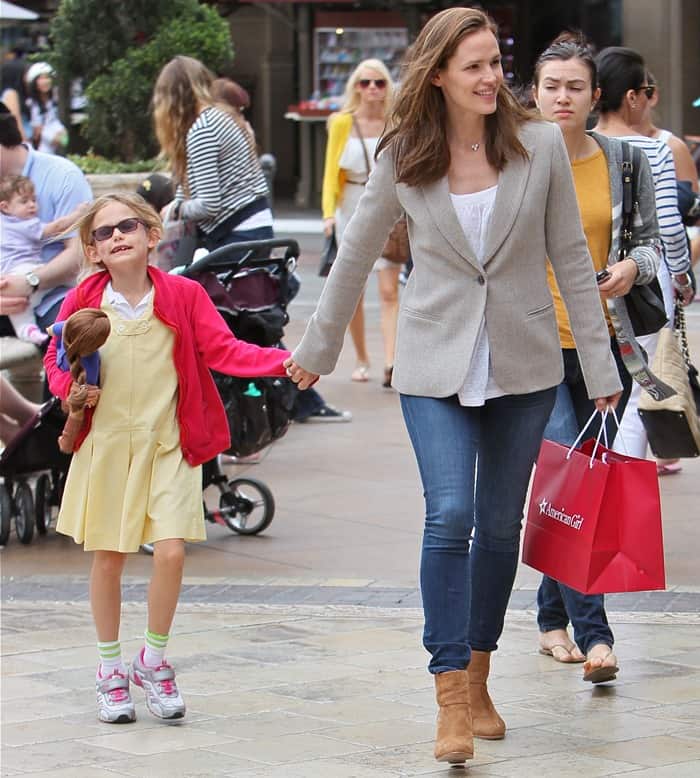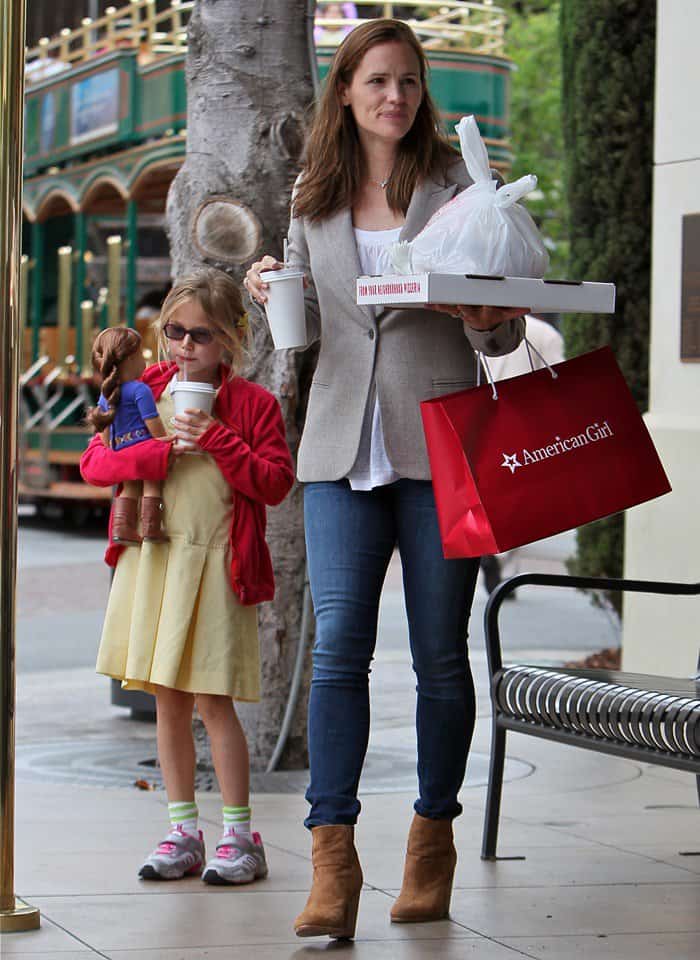 Jennifer Garner and daughter Violet Affleck seen leaving American Girl Place at The Grove and head to La Piazza for some take out at The Grove in Los Angeles on June 4, 2013
The boots may look classic, but they gave the actress' prepped-up outfit a bit of an edge. You'd expect her clothes to be worn with a pair of ballet flats or pumps, but the boots worked and are actually very much in keeping with Jennifer Garner's laid-back, girl-next-door style.
Jennifer Garner wearing a pair of caramel stacked-heel booties with jeans and a blazer
Tory Burch's 'Sabe' booties at Amazon look a lot like Jennifer's — with the caramel hue, the sturdy stacked heels, and no platforms.
Tory Burch "Sabe" Booties, $385
I'm sure being a mom of two had a lot to do with Jennifer's chosen boot style. You can't really wear the super high heels when you got kids to take care of, right? Unless you got Victoria Beckham calves, of course.
Credit: Michael Wright/WENN