We spotted a celebrity Fendista wearing a Fendista! Actually, it was Fendi loving Jennifer Lopez sporting one of the label's booties – the 'Fendista'.
Jen wore the shoes while out and about in London with her boy toy Casper this week. She used the suede Fendista to cap off a black and white coat and leather skinnies combo: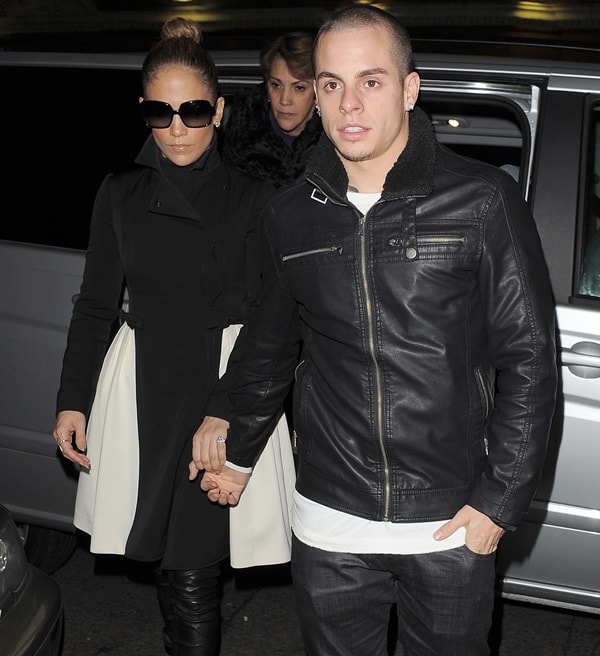 Jennifer Lopez and her boyfriend Casper Smart leave their hotel and go for dinner at the Charlotte Street Hotel on October 23, 2012
No doubt, those booties are gorgeous, but what do you think of Jen's coat? In any case, she's not featured here today for her black and white topper. She's here because of those booties.
The 'Fendista' is a sexy ankle-high boot in black suede mixed with black patent leather. It also features a gold trimmed side zipper and a 5 inch stacked heel. But the one detail that really makes it stand out is the metal FF logo emblazoned at the tip of the (1 inch thick) platform: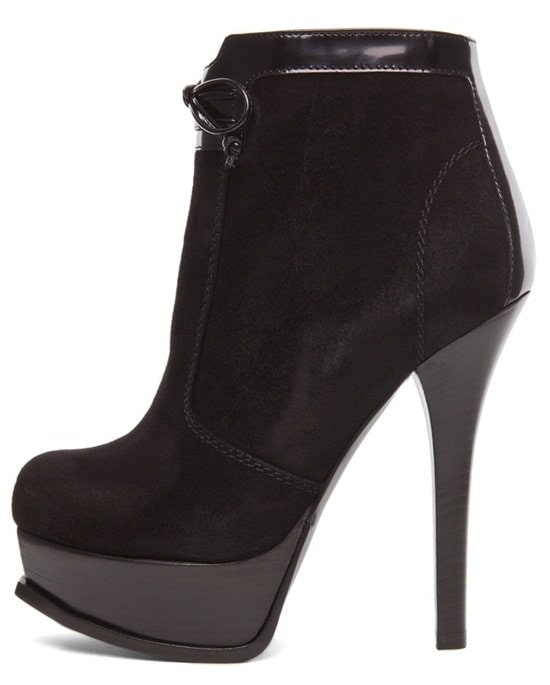 Fendi 'Fendista' Bootie in Black Suede, $1125 at Forward
How do you like the Fendista so far? It's a pretty sleek boot, yes?
Credit: Will Alexander / WENN