The "Mrs Boulglione" booties from Christian Louboutin is a style that is not meant for the faint of heart. The silhouette and the intricate design of the shoes offer so much drama that people cannot help but look. Jennifer Lopez was spotted wearing a pair a few months ago. She paired the heels with bright green trouser separates that were not exactly the most flattering. But because she's JLo — and because the shoes were simply gorgeous — the seasoned diva managed to pull off the look and make it her own.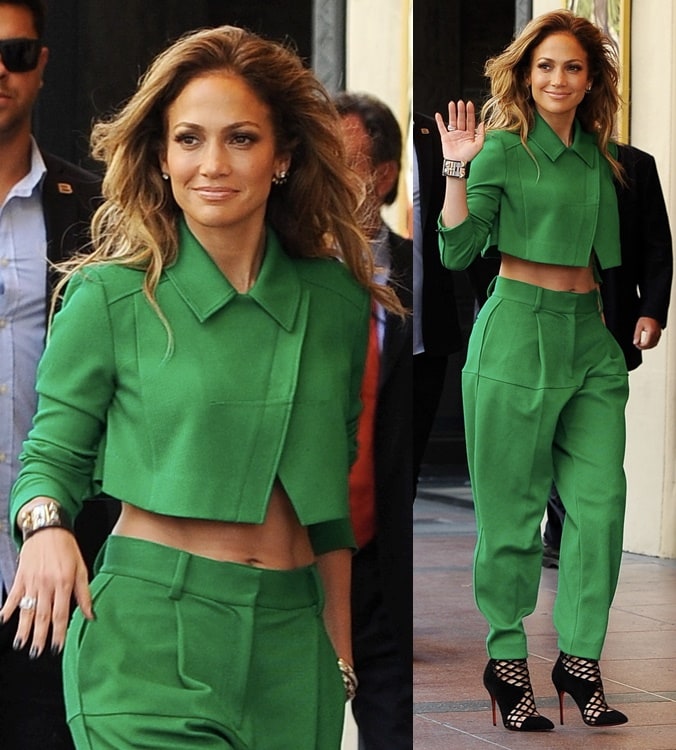 Jennifer Lopez spotted in an all-green outfit at the American Idol auditions in Hollywood on October 28, 2014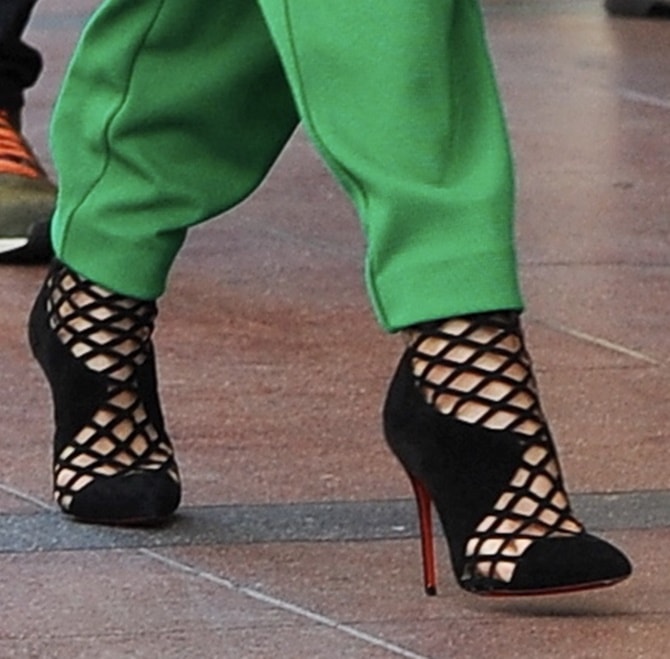 A closer look at JLo's Christian Louboutin "Mrs Boulglione" booties
Aside from Jennifer Lopez, another pop diva was also spotted in the Mrs Boulglione booties — Rochelle Humes of The Saturdays. The singer, who now has her own line of clothing called Very, wore her pair with a lace-trimmed dress and a fur-hemmed long jacket. It wasn't as fashion-forward as Jennifer's outfit, but it was still glamorous.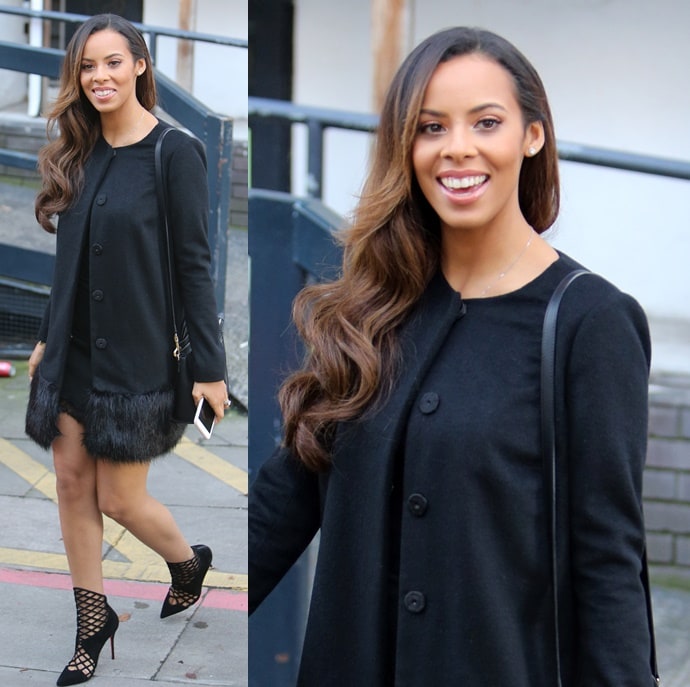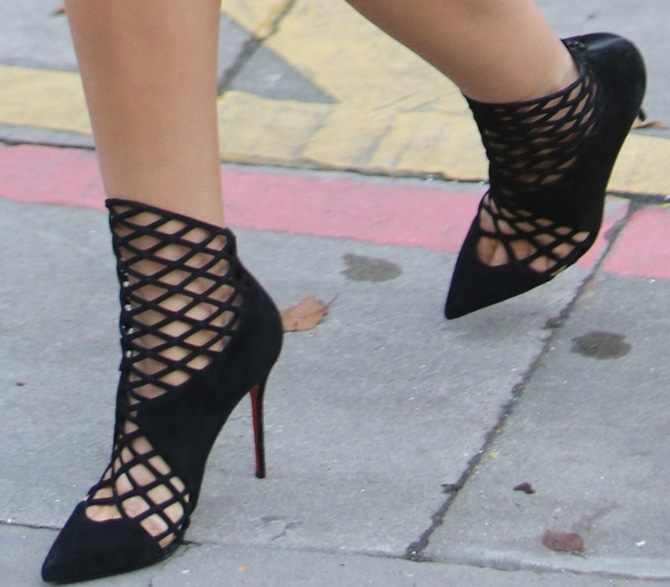 Rochelle Humes pairing her Christian Louboutin booties with a fur-hemmed jacket and lace-trimmed LBD as she visits ITV Studios in London, England, on October 31, 2014
JLo defied the rules of style and proportion by wearing poufy trousers with her Louboutin booties, while Rochelle kept things classic but glamorous by styling with a fur-hemmed jacket. Now, between the two, who wore the booties better?
For those of you who fancy the Mrs Boulglione from Christian Louboutin, you can score a pair online. On a side note, we noticed that the style also goes by the name "Encage":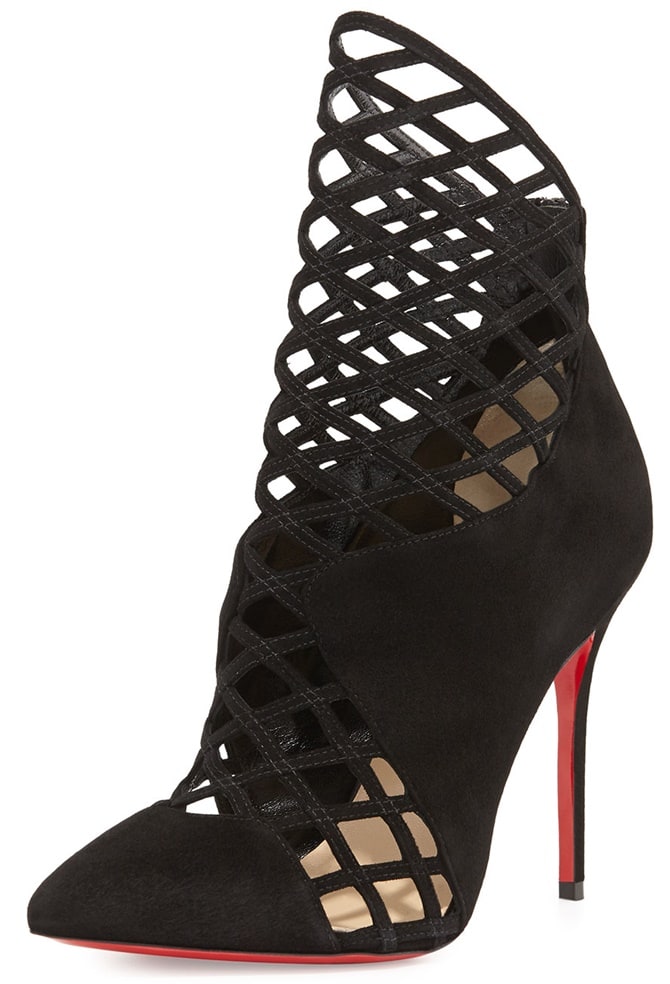 Christian Louboutin "Mrs Boulglione" Booties, $1,595
Credit: Cousart/JFXimages/Rocky/WENN