Whoever said you can't wear floral prints during winter season clearly hasn't seen Jessica Alba's latest streetstyle snap. The 32-year old mother of two decked herself in a cute floral sweater for a day of work and pleasure.
Jessica Alba leaving Toscana Brentwood restaurant to attend a meeting in California on December 13, 2013
One of the things that make Jessica special, fashion-wise, is her experimental take on styling. The How to Make Love Like an Englishman actress is not afraid to try different looks. From luxe outfits to boho ensembles, you name it and she has worn it. So it isn't at all surprising to see her sporting the preppy chic style.
This may be her quirkiest outfit yet. On anyone else, this might have been downright tacky but on Jessica, the ensemble is cute.
Not one to stay safe on the accessories, Jessica took it up a notch with a square satchel bag, round sunnies and knee-high boots.
The sweatshirt tied the quirkiness all together. It's definitely a look we don't always see everyday on celebrities.
Her adorable floral sweatshirt with baroque and floral print details is from MinkPink. It's still available if you want to get your hands on it.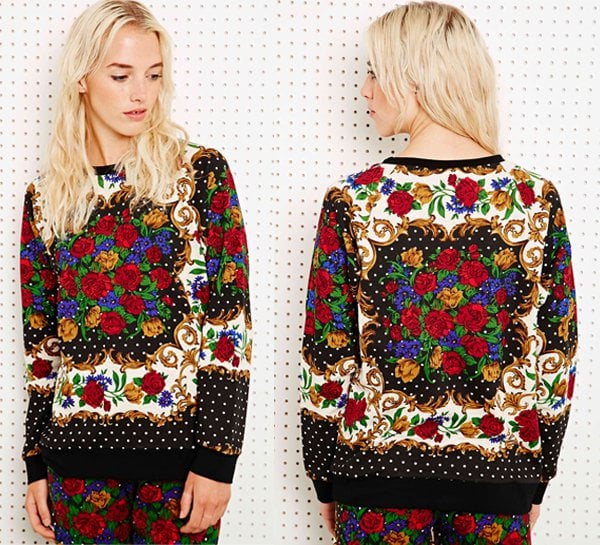 MinkPink Polka Dot Sweatshirt in Floral, £65.00
Just because it is winter doesn't mean you can't enjoy wearing a good floral sweater. In fact, we insist on wearing it! Floral is an unexpected print in this tartan-loving season. Here are some alternatives:
1. Free People Magic Rose Pullover, $148.00
2. Candela Leo Sweater, $595.00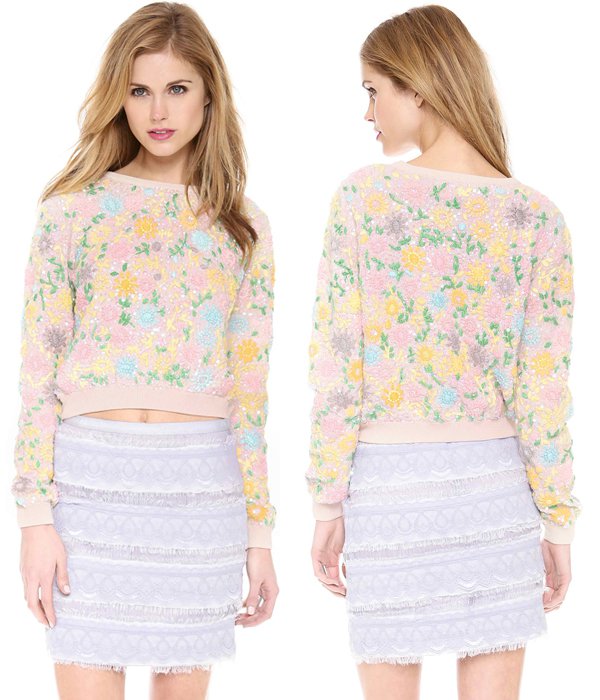 3. Topshop Susan Floral Knit Sweater, $90.00
4. Tory Burch Kerstin Print Sweater, $325.00
5. Alexander McQueen Patchwork Floral Print Sweater, $1045.00
If you want an outfit that will put an end to your boring winter ensembles, try copying Jessica's preppy look!
Credit: WENN