Kendall Jenner has been trailblazing fashion trends anywhere she goes. So, naturally, it was only a matter of time before big Hollywood celebrities — like Jessica Alba — picked up her easygoing style.
Jessica was spotted out shopping for homewares and running a few other errands in Kendall's now-popular post-workout look.
The actress showed off her slender figure in navy blue leggings and a gray shirt, which she wore under a navy blue leather jacket. Jessica wore a pair of Adidas x Stella McCartney glove sneakers to complete the look.
Jessica Alba out shopping for homewares and running errands in Beverly Hills on January 17, 2016
Kendall's look, on the other hand, is a younger take on the leather-and-spandex look: she opted for a crop top to show off her abs. Don't get us wrong – we know Jessica can give Kendall a run for her modeling money in the abs department.
One departure we like from Kendall's look here, however, is Jessica's use of the velcro glove workout shoes. We were pleasantly surprised to see Marni coming up with their own versions as well — we can only wonder if this will become the next it thing in sportswear.
Grab a Marni Velcro sneaker over at Luisa Via Roma and Farfetch.
Marni 20mm Neoprene Strap Slip-On Sneakers, $660 at Luisa Via Roma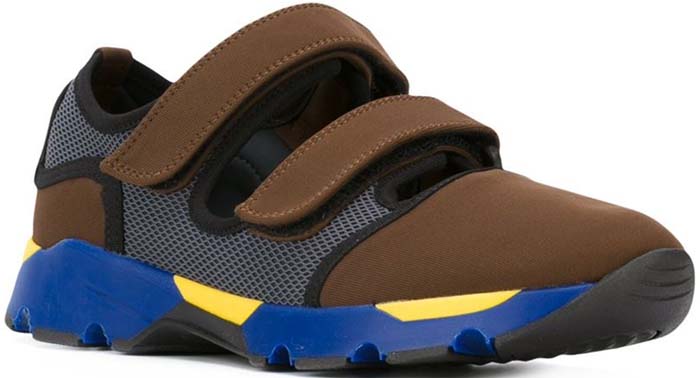 Marni Velcro Straps Cutout Sneakers, $610 at Farfetch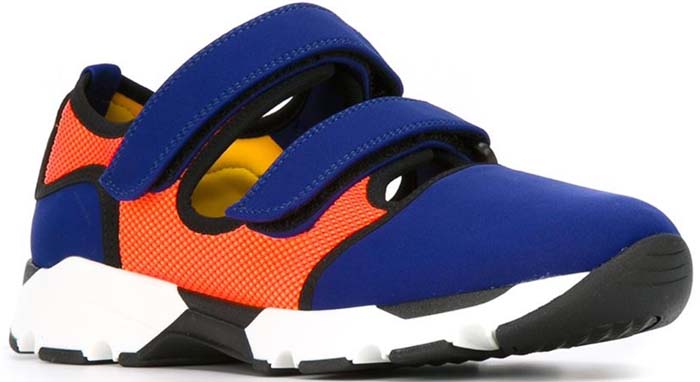 Marni Velcro Fastening Sneakers, $610 at Farfetch
Credit: WENN