Jessica Alba knows how to pull together the best casual chic looks for everyday wear!
The business-savvy mom was spotted heading to a meeting in LA in a pair of black wedge sneakers. She added her trendy kicks to a pair of black-and-green houndstooth "Alex" skinny jeans from Big Star and a black jacket. The American actress, model, and businesswoman was loaded down with bags and was carrying a cup of coffee to go, which is typical of this busy actress.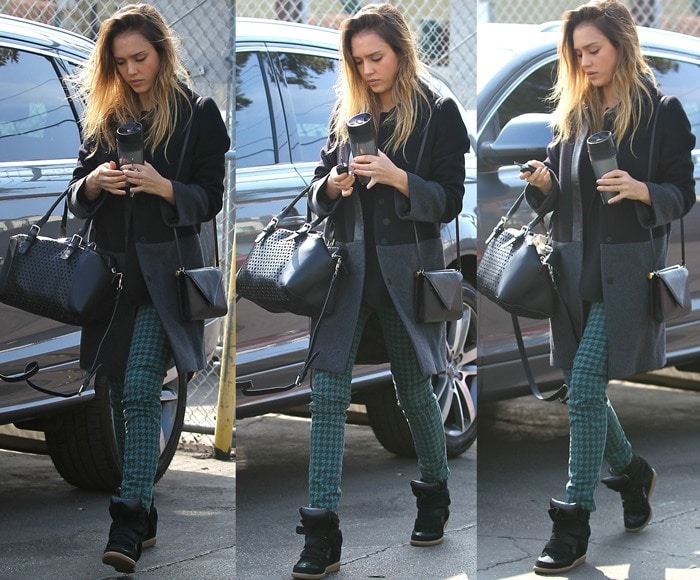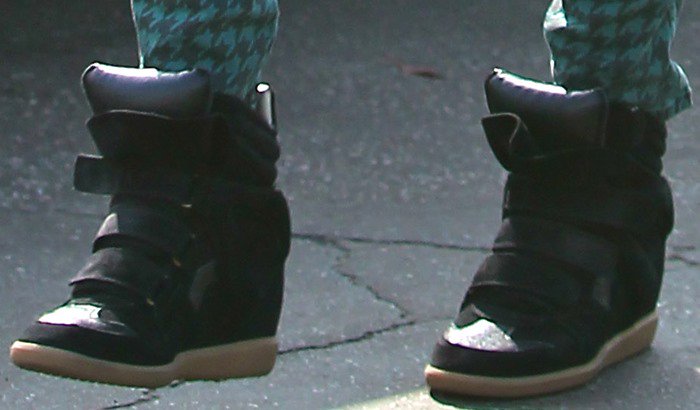 Jessica Alba seen heading to an office in Santa Monica on February 6, 2013
I really like that Jessica looked casual and comfy but presentable and put together as well. While she sported an incredibly expensive pair of suede and lambskin Isabel Marant "Bekett" sneakers (available at Barneys New York), I found a nice alternative from Steve Madden that I hope you'll like!
Steve Madden Hilight Fashion Sneakers, $65.99 – $99.99 at Nordstrom
What do you think? I think these wedge sneakers would be ideal for trying Jessica's casual but cute ensemble for yourself.
Do you love this trend as much as I do?
Credit: WENN