Actor John Schneider, known for his role in the TV series The Dukes of Hazzard, is grieving the loss of his wife, Alicia Allain. The 53-year-old passed away at home on February 21, surrounded by family members.
In response to the news, the 62-year-old actor took to Facebook on Wednesday to share a message, and a photo of him and Allain holding hands with their wedding bands featured prominently.
The post reads, "My beautiful Smile is pain-free, living in her new body alongside Jesus."
View this post on Instagram
Schneider also asked for privacy during this difficult time. "Please respect our privacy during this time of grief. Please do not ask any questions. If you have any pictures of us and our obvious love and adoration for each other, please post them below."
He closed the message by urging everyone to "hug those you love tight and let them know how you feel. We always did."
On September 25, 2019, John Schneider and Alicia Allain exchanged vows in a private ceremony at John Schneider Studios in Holden, Louisiana.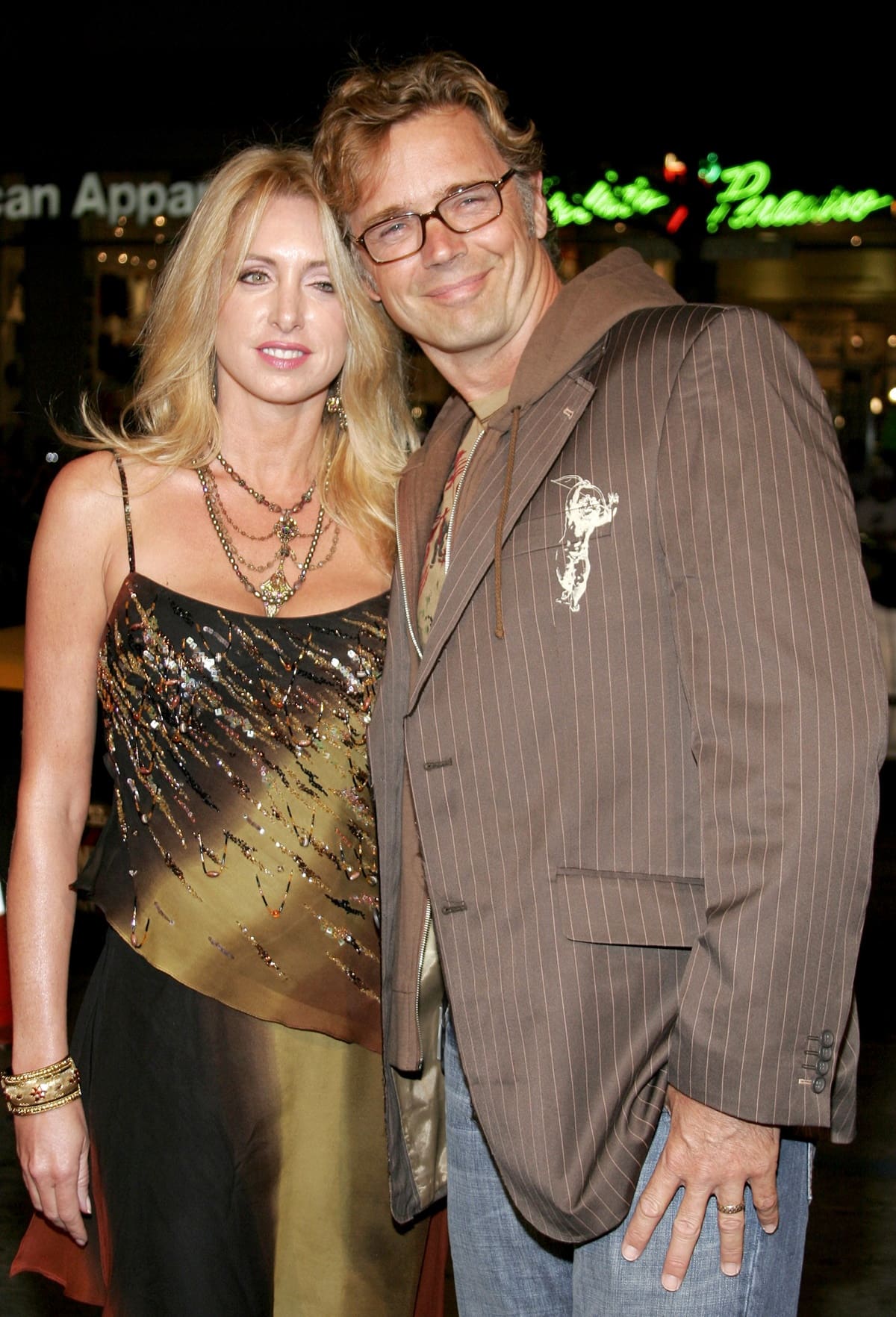 John Schneider and Elly Castle were married for 21 years and had three children together, two sons named Chasen Joseph Schneider and Karsten William Schneider, and a daughter named Leah Schneider, before getting a divorce in 2014 (Credit: Tinseltown / Shutterstock)
Before this, Schneider married Tawny Little from 1983 to 1986 and Elvira "Elly" Schneider from 1993 until 2019. Schneider and Elly have three children together – son Chasen and daughters Karis and Leah.
On the other hand, Alicia Allain and Patrick Dollard had a daughter named Jessica Ann while married from 1994 to 1999.
Although the cause of Allain's death was not officially disclosed, Schneider had previously spoken on Fox & Friends about his wife's battle with breast cancer.
View this post on Instagram
According to Allain, she was "diagnosed with stage 4 HER2 negative cancer" at the time, and Schneider commented, "She was three years into a five-year shelf life."
Allain informed Fox & Friends that she had decided to fight her cancer holistically. She said, "I went into like a speed course of reading what path I was going to take. I decided to do keto for cancer, CBD oil, and then ground myself in minerals. I really got into a really rigid regime."
After Allain's passing, Schneider shared a touching video of him and his late wife dancing. The actor posted a caption to the clip, with a country song in the background, "A beautiful moment caught."
John Schneider played the role of Bo Duke, Tom Wopat played the role of Luke Duke, and Catherine Bach played the role of Daisy Duke, and they were 18, 27, and 24 years old, respectively, when the first episode of "The Dukes of Hazzard" aired in 1979 (Credit: CBS)
In another heartfelt Facebook post, the actor shared how he is grieving. He shared, "This is a time of unimaginable sorrow for me. Grief is much too small a word. I've heard ot said that "with great love comes great sorrow." I had no idea what that meant until now."
He continued, "Alicia was the fuel that ran my biggest dreams. The inspiration behind every creative thought. The very fabric of my soul. The glue that held me together. I miss her more than any words could possibly describe. Pain is too small a word. Grief is too small a word. Love itself is too small a word."
View this post on Instagram
The actor thanked everyone and requested, "Thank you for your thoughts, concerns, and prayers. Continue to post the glorious photos you captured of my Smile and I changing our world and sometimes yours, one kiss at a time because those images help. Continue to pray for the strength of myself and my beautiful family to endure these most trying of times."
He added, "Should you see me out there somewhere on the stage or in line at a coffee shop, please don't ask me how I am. The answer is "broken," and it's currently too difficult for me fathom and certainly to painful to verbalize."
Schneider continued, "She loved you all and spoke of how dedicated and loyal you have been all these years, and I love you right along with her."
John Schneider and Tom Wopat attend Big Apple Comic Con at Pier 94 on October 16, 2009, in New York City (Credit: Adam Nemser / Startraksphoto)
He pleaded with everyone to "Bare with me down this rutted and treacherous road I never dreamed I'd have to travel. Be patient with my unimaginable process."
"Thank you, Lord, for sharing the gift of Alicia with me. I'll never be the same, and I know that, somehow, we are still and will always be the "Team To Beat," Schneider ended.
The passing of a loved one is never easy, and our thoughts go out to John Schneider and his family during this difficult time.
We hope that they find comfort in the memories of their time together and the outpouring of love and support from fans and friends alike.