Nowadays, it seems as if Johnny Depp is better known for his tabloid appearances than his film roles.
With so many failed relationships—not to mention legal battles—in the news, it makes us wonder if Johnny Depp always had this much trouble in the love department.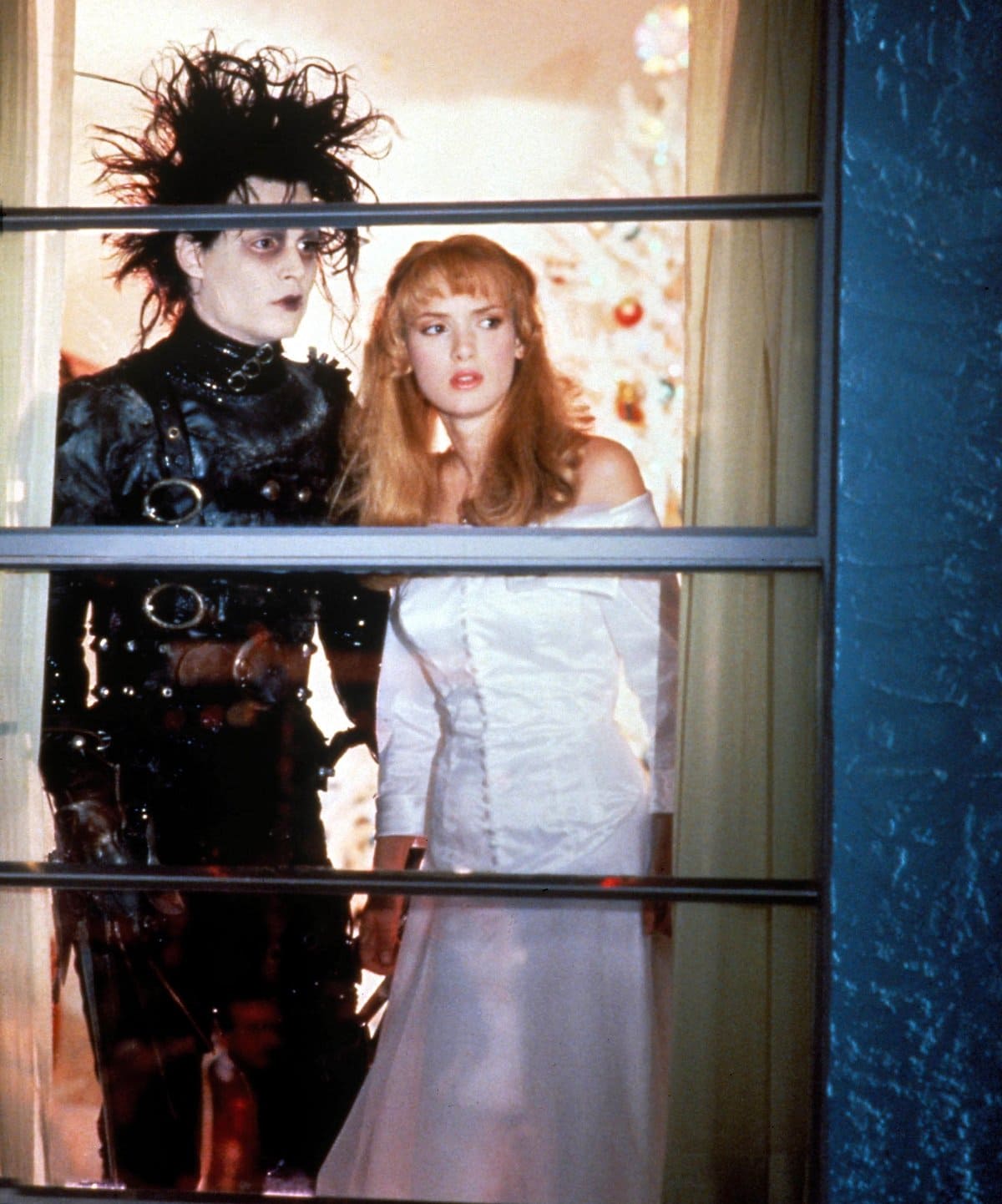 Edward Scissorhands co-stars Winona Ryder and Johnny Depp dated for four years, from 1989 to 1993 (Credit: 20th Century Fox)
Though the 59-year-old actor has had many high-profile relationships—such as his "Winona Forever" phase with fellow actress Winona Ryder or his long-term relationship with the ultimate French cool girl, singer Vanessa Paradis—Johnny Depp has only been legally married twice.
He also dated supermodel Kate Moss from 1994 to 1998. She defended Depp in his libel trial against ex-wife Amber Heard.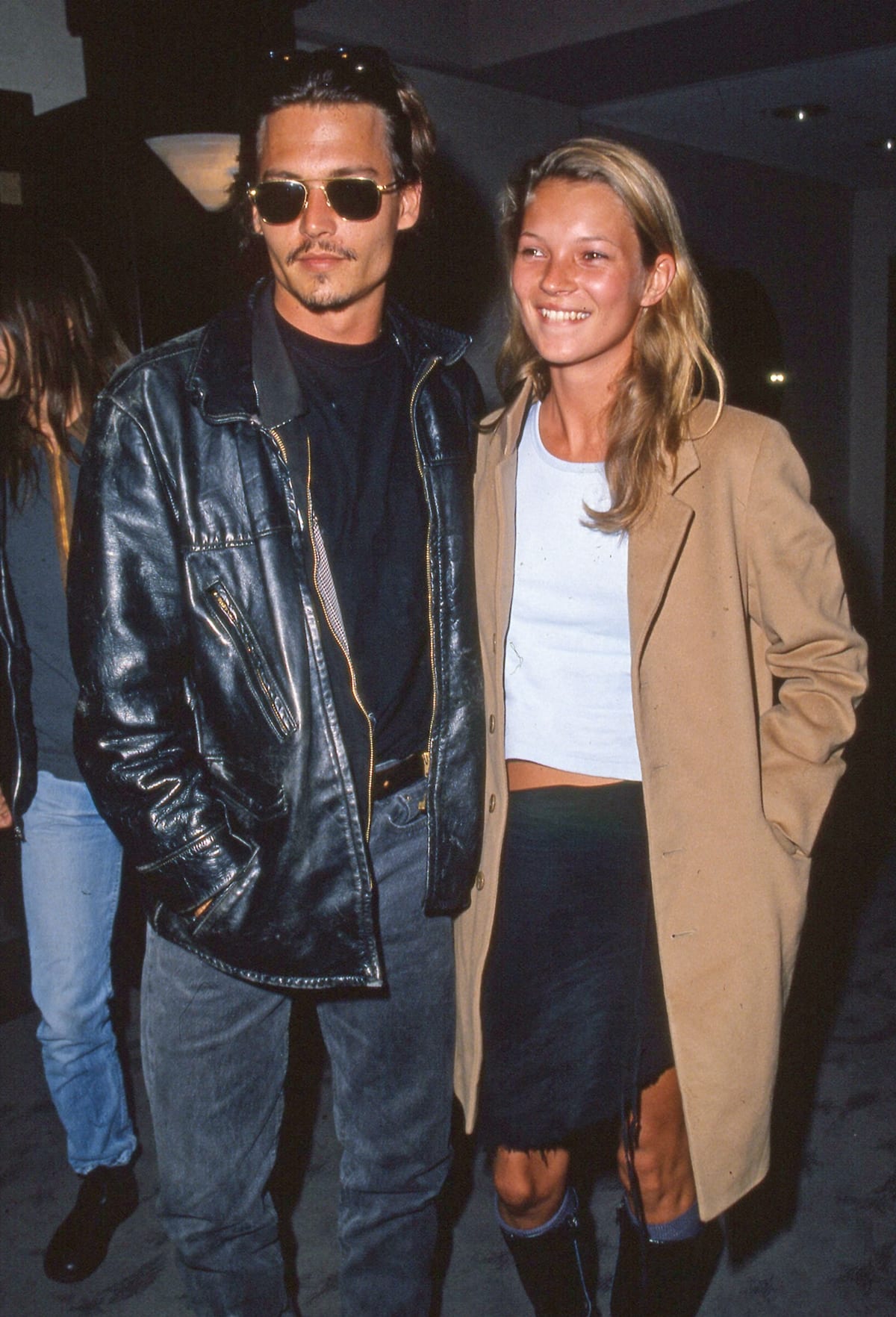 Kate Moss first met Johnny Depp in a New York restaurant, and they dated from 1994 to 1998 (Credit: Kelly Jordan / Startraksphoto)
His second marriage to actress Amber Heard ended in shambles, but his first marriage to his first wife, Lori Anne Allison, ended much more amicably. She even later defended him during his ongoing legal battle with Amber Heard.
View this post on Instagram
So who is Lori Anne Allison? Here is everything you need to know about Johnny Depp's first wife and their marriage.
Johnny Depp married Lori Anne Allison Depp before he was famous
Before he became an actor, Johnny Depp had his heart set on becoming a famous musician (he still has a deep love for music today) and dropped out of high school to focus on his band, The Kids.
Allegedly, Depp did attempt to return to high school, but the principal encouraged him to "follow his dream"—at least, according to Depp on an episode of Inside the Actors Studio.
View this post on Instagram
Depp's high school principal was right. The Kids earned some notoriety, managing to become somewhat popular in the rock, punk, and post-punk scenes and even earned themselves spots as opening act for notable performers like the Talking Heads, The Pretenders, the Ramones, and Iggy Pop.
Unfortunately, The Kids were not meant to be. After relocating to Los Angeles to find fame and fortune, The Kids broke up in 1984 just before signing a record deal.
Luckily, Johnny Depp made a new connection during his time in the band, romancing the sister of The Kids' bassist and singer: none other than Lori Anne Allison.
View this post on Instagram
The pair fell in love, marrying in 1983 just before the band's breakup (perhaps the bassist/singer had an issue with Depp dating his sister?) when Depp was 20 and Allison was 25. Allison took his last name and still has it to this day.
Lori Allison Depp helped Johnny Depp get his first acting gig
Like Depp, Allison had dreams of being a musician and often collaborated with her husband. Tragedy struck the young newlywed as she was rendered almost completely deaf in her left ear, making her dream of becoming a record producer nearly impossible.
Lori Anne Allison Depp didn't give up. Instead, she pivoted to another of her talents: makeup artistry.
View this post on Instagram
Living in Los Angeles, she found jobs on film and television sets, making a name for herself and making friends with the likes of Christina Applegate, English singer Adam Ant, and Nicolas Cage.
Lori Depp introduced Johnny Depp to Nicolas Cage (Raising Arizona, Pig), and the two became friends.
Knowing the Depps were struggling financially on Lori's salary alone, Cage helped Johnny score an audition for the role that kick-started his career: Glen Lantz in A Nightmare on Elm Street.
Director Wes Craven with A Nightmare on Elm Street cast members Heather Langenkamp, Johnny Depp, Amanda Wyss, and Jsu Garcia (Credit: New Line Cinema)
"I got the job. I was stupefied. They paid me all that money for a week. It was luck, an accident. I did it purely to pay the rent. I was literally filling out job applications at the same time, any kind of job," Johnny Depp said during an interview with Playboy.
"Nic Cage said, 'You should try being an actor. Maybe you are one and don't know it.' I began acting, and I thought, well, this is an interesting road; maybe I should keep traveling on it."
Lori Allison Depp and Johnny Depp were only married for two years
Both Lori and Johnny were finding success in their individual careers, but their relationship became lackluster. After just two years together, the pair filed for divorce, citing irreconcilable differences.
Though neither has discussed exactly why they divorced, one can assume that the pair are still friendly, as Lori Depp has continued to keep her last name (or perhaps it is just a marketing ploy), and she later came to his legal defense alongside Winona Ryder and Vanessa Paradis.
Lori Allison Depp is still a makeup artist and has her own makeup line
Lori Depp continued to work as a makeup artist and has continued to find success over the years.
Working with big names like Josh Groban and Bonnie Raitt, her name has appeared on titles like Supreme Court of Comedy, Stand Up to Cancer TV Special, and Drop Dead Gorgeous.
View this post on Instagram
She also released her own entertainment industry-themed makeup line, Serendeppity, in 2015.
Lori Allison Depp defended Johnny Depp after he was accused of domestic violence
After his divorce from Amber Heard in 2016, Johnny Depp was accused of domestic violence against Heard. Like Winona Ryder and Vanessa Paradis, Lori Depp came to the defense of her ex.
According to TMZ, Lori Allison Depp claimed that not only did Johnny Depp never raise a hand towards her, he never even raised his voice at her during their two-year marriage.
She said he is a "soft person" who would "never lay a hand on a woman" and "isn't capable of hurting anyone"—in direct opposition to the many things Amber Heard said about the actor.