Julianne Moore may be an Oscar-winning actress, but she also fits into a role many of us are more familiar with: motherhood.
The mother of 15-year-old Liv used her fame to further her advocacy for gun violence awareness. The actress lit up the Empire State Building in New York City to promote Gun Violence Awareness Day.
Julianne Moore lights the Empire State Building to honor National Gun Violence Awareness Day in New York on June 1, 2017.
Julianne wore a printed dress from Giambattista Valli.
The actress kept things simple with a pair of Gianvito Rossi "Portofino" sandals.
The actress' iconic red hair came to life as she matched it to a red-and-white pattern dress by Giambattista Valli.
Julianne chose volume for her look with the Giambattista Valli piece. The dress featured a flowing godet skirt paired with bell sleeves and a bow neck tie.
The mother-of-two kept things simple with a pair of Gianvito Rossi "Portofino" sandals.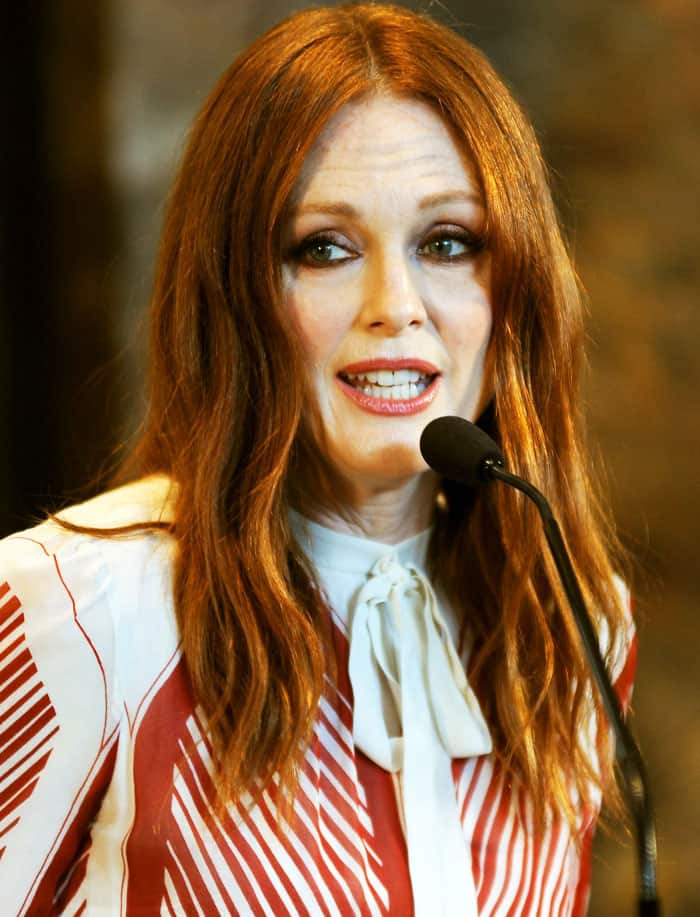 Julianne puts her iconic red hair on full display.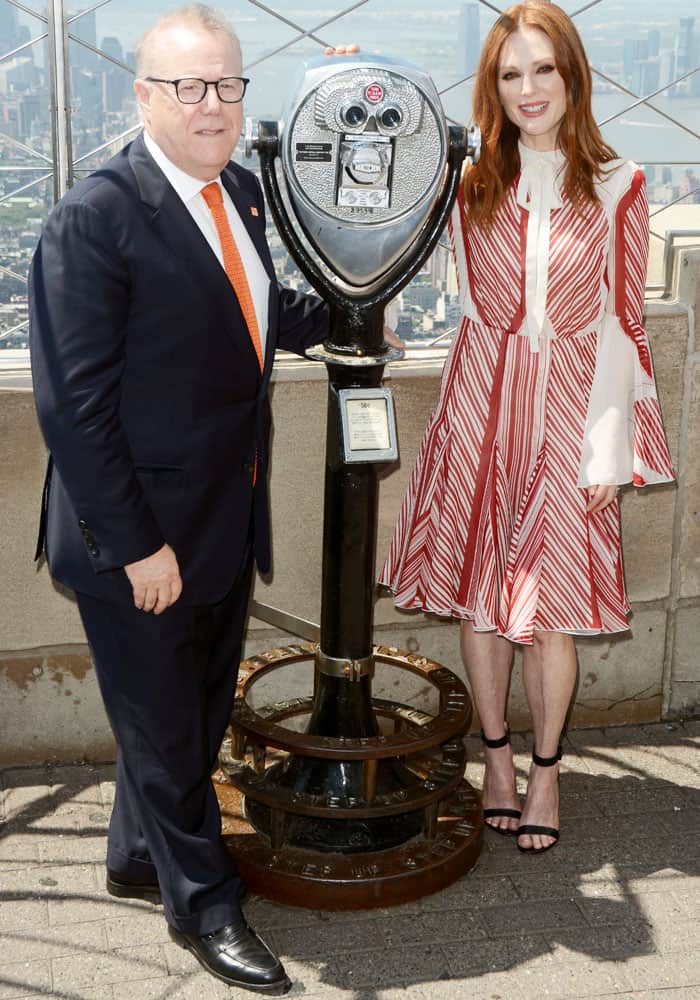 Julianne poses at the top of the Empire State Building.
Julianne pointed to the 2012 Newtown shooting incident as the starting point of her advocacy.
The actress recalls shielding her daughter Liv from the news the whole day. Eventually, Julianne thought she would be doing more harm than good by denying the existence of such injustices in the world.
The actress asked the public to wear orange for the national Gun Violence Awareness Day.
Get Julianne's Gianvito Rossi sandals at Saks Fifth Avenue and Net-A-Porter.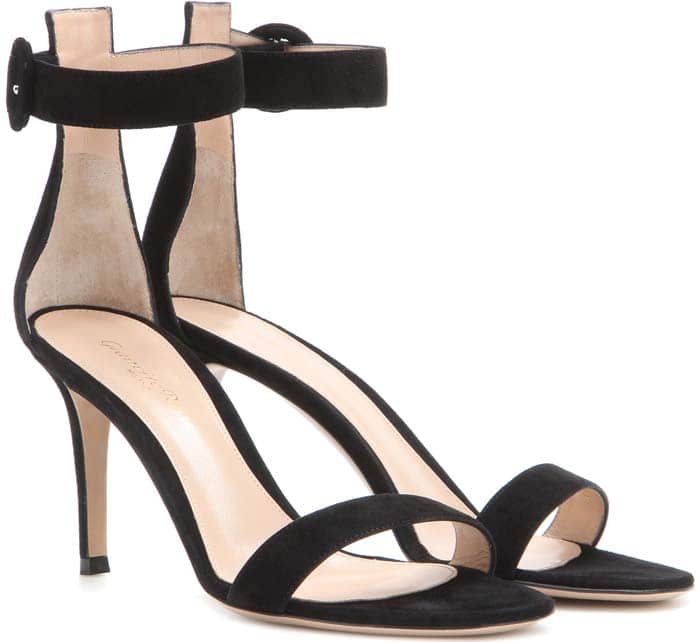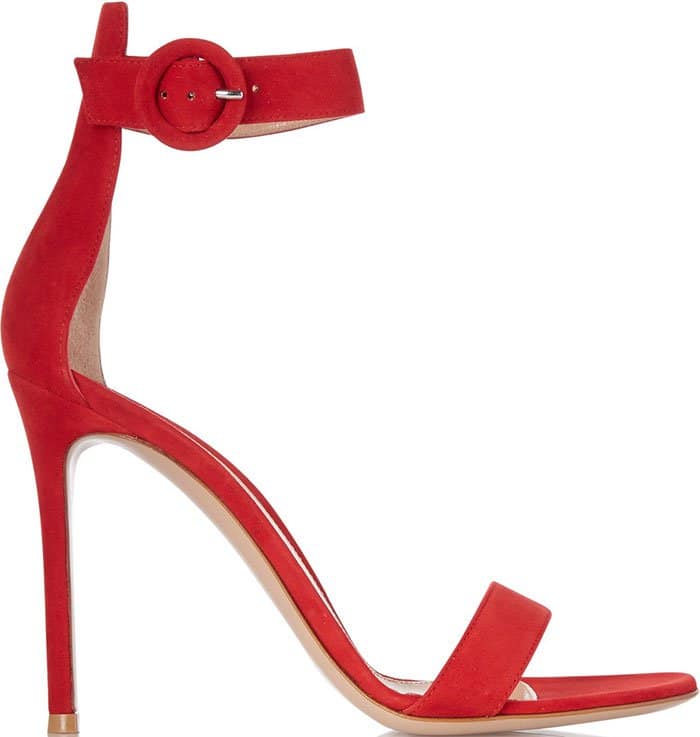 Gianvito Rossi "Portofino" suede sandals, $815 at Saks Fifth Avenue and Net-A-Porter
Credit: Julianne Moore's Instagram / Dennis Van Tine / Future Image / Ivan Nikolov / WENN