Most designer-model relationships can be pretty shallow, if not just purely business or career-oriented. But on the other hand some — like model Karlie Kloss and designer Prabal Gurung's friendship — can actually be genuine relationships.
Karlie Kloss at the 13th annual CFDA/Vogue Fashion Fund Awards at Spring Studios, New York on November 7, 2016
Karlie took Prabal as her date to the Council of Fashion Designers of America (CFDA) and Vogue's Fashion Fund Awards, where the two showed off their deep friendship on a ten-minute car ride to the event.
Karlie Kloss shows off her feet in CFDA honoree Chloe Gosselin's Narcissus sandals
Karlie was, of course, wrapped in a Prabal Gurung draped neck creation from the designer's Spring 2017 collection. The dress had a high neckline in front that contrasted with an extremely low draped back. Prabal sprinkled floral prints on one side of the skirt.
The model finished her look with a single statement earring, a Judith Leiber clutch, and the Chloe Gosselin "Narcissus" sandals that you can buy at Farfetch.
Karlie flaunting her legs in a unique Prabal Gurung low back dress
The two shared a 10-minute ride to the CFDA and Vogue event, where Karlie and Prabal asked each other questions. The questions ranged from Prabal's priorities with family and his descent to the story behind Karlie's fascination with coding.
Even if the two have a 13-year gap between them, the connection they have on certain things is undeniable. And, it's not just for show! The two admitted that they regularly text each other.
Karlie uploaded a photo of her and Prabal right before their CFDA x Vogue date night
Chloe Gosselin "Narcissus" Sandals, $625 – $782.50 at Farfetch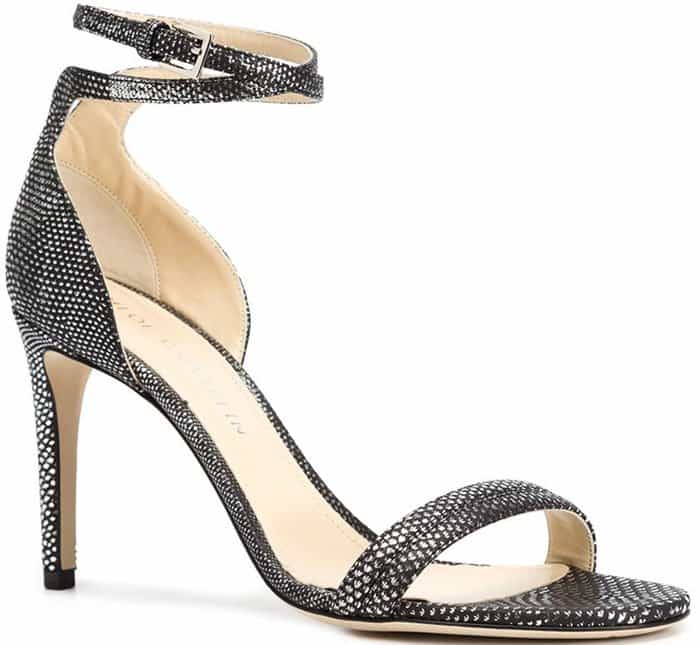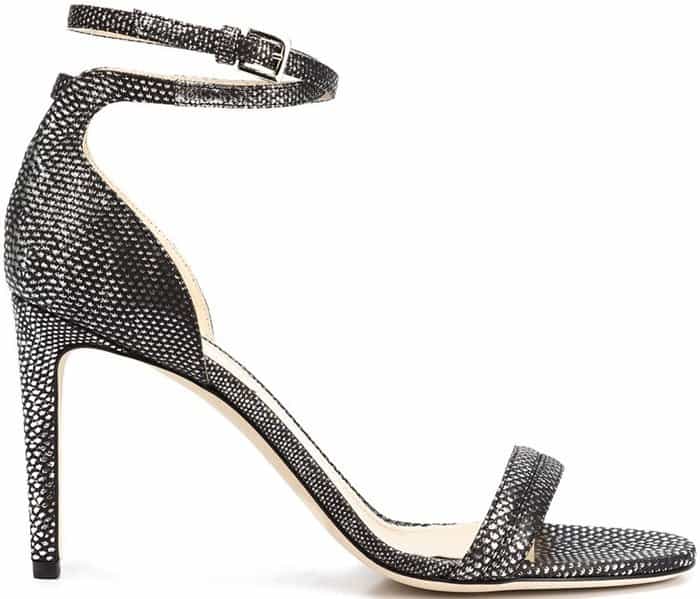 Credit: Karlie Kloss' Instagram / C. Smith / WENN