We know the lengths a girl is willing to go to for a pair of good shoes – but we never imagined that Hollywood celebrities go through the same struggle. Kate Hudson came face-to-face with an irresistible pair of Jimmy Choos that she absolutely fell in love with, but she was left heartbroken in the end.
Kate Hudson uploaded a hilarious photo of herself with the Jimmy Choo pair for a shoot in London, captioning, "This was me letting everyone @jimmychoo know that they would no longer be in possession of these beauties because they belonged in my closet where they were happiest! Didn't work…. And then I cried 😭👠".
The actress was last spotted back in the U.S. (without the shoe), returning to her hotel in New York.
The 36-year-old emerged from her car in a star printed top-and-shorts set from Rails, a fringed bag from Etro, and a pair of woven tribal print sandals. Kate was a little evasive of the cameras, shielding her eyes from the lightbulb flashes as she sauntered by the paparazzi.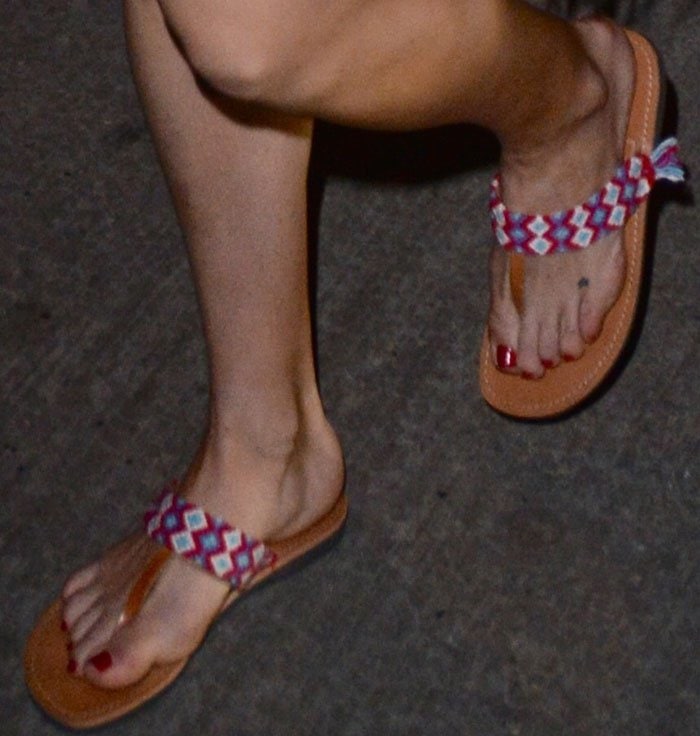 Kate Hudson returning to her hotel in New York on September 8, 2015
Kate Hudson uploads a photo of herself with the Jimmy Choo pair that she fell in love with but couldn't take home with her
We couldn't ID her sandals but we did find some pretty interesting thong sandals in bright and earthy color combinations and woven/beaded textures. Do check them out below: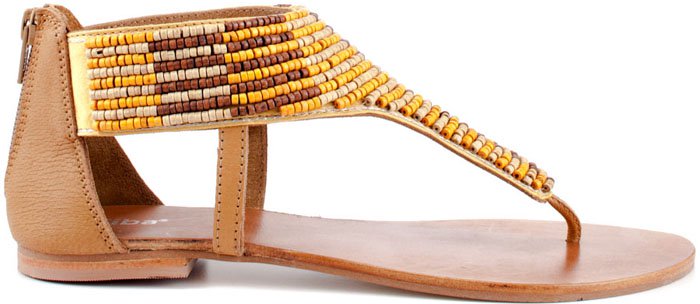 Diba Heat Up in Natural Multi, $70
Madden Girl Riddlee in Bright Multi, $50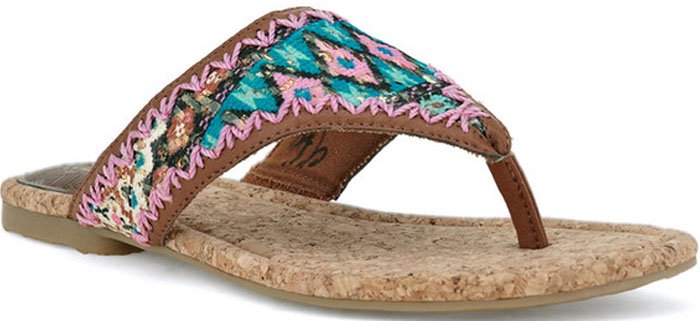 The Sak Shana Tribal Sandals, $39
Credit: Kate Hudson's Instagram / TNYF / WENN