Hashtags are among the leading trends in the social media today, as popularized on Twitter and other forms of social networking sites. It was really just a matter of time before the fashion world would take notice and jump in with this hot trend as well!
One of the first brands to incorporate "hashtags" into their designs is Kate Spade New York. It seems like the famous fashion brand has caught on with the hashtag fever with these quirky new-in totes.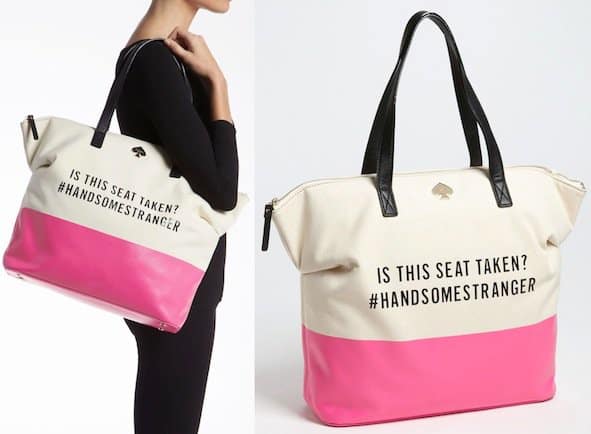 Kate Spade New York 'Call To Action – Terry' Tote in This Old Thing, $248.00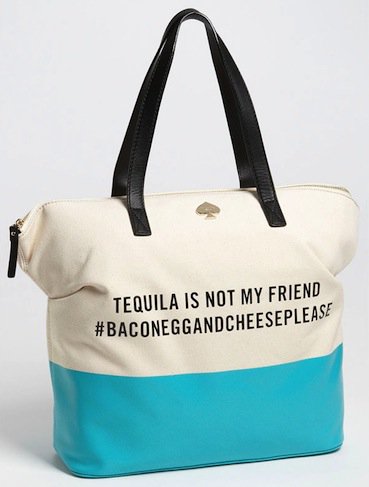 Kate Spade New York 'Call To Action – Terry' in Tequila, $248.00
Simple yet with a statement–that's what these Kate Spade New York totes are going for with their quirky and intriguing texts such as "Is this seat taken? #HandsomeStranger". Love them or hate them? Either way, you can't deny that these are pretty witty statements.