People all over the world mourned the passing of Alan Rickman, the actor who played the love-to-hate character Professor Snape in "Harry Potter," and naturally, the people whose lives he has touched personally have been having a harder time accepting it.
One such person is Kate Winslet, who tearfully commemorated the actor during her Supporting Actress of the Year award at the London Critics Circle Awards.
Kate wore a simple flared dress with a lasercut hem by Alaïa, which she paired with gorgeous mesh pumps by Rupert Sanderson.
Whether or not this surprisingly dark awards season look was a sign of mourning for the late actor, Kate looked stellar in this understated look.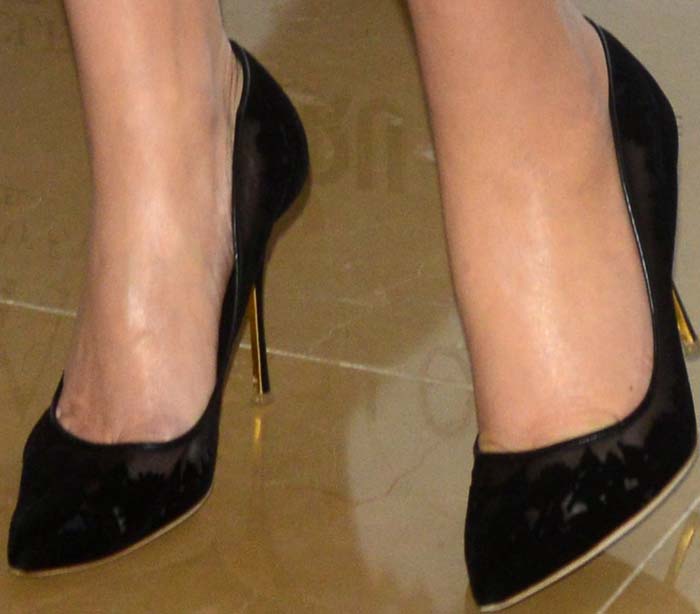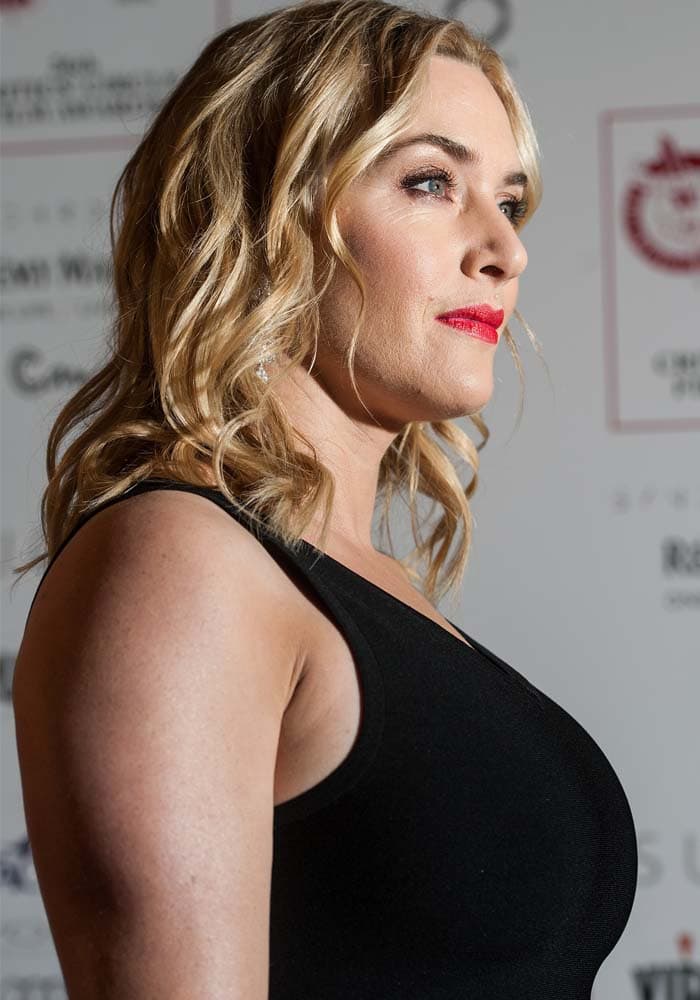 Kate Winslet at the London Critics Circle Awards held at the Mayfair Hotel in London on January 17, 2016
Kate thanked people for her award before tearfully sharing that the week of Alan's passing had been horrible. She then asked the people to stand up and applaud the late actor before thanking everyone and composing herself.
Not wanting to end her speech on a sad note, Kate decided to share a funny story about Alan from when she was only 19 years old. Watch her story below:
Kate Winslet receives the Supporting Actress of the Year Award at the London Critics Circle Awards
Get Kate's cutout mesh pumps from Rupert Sanderson at Stylebop.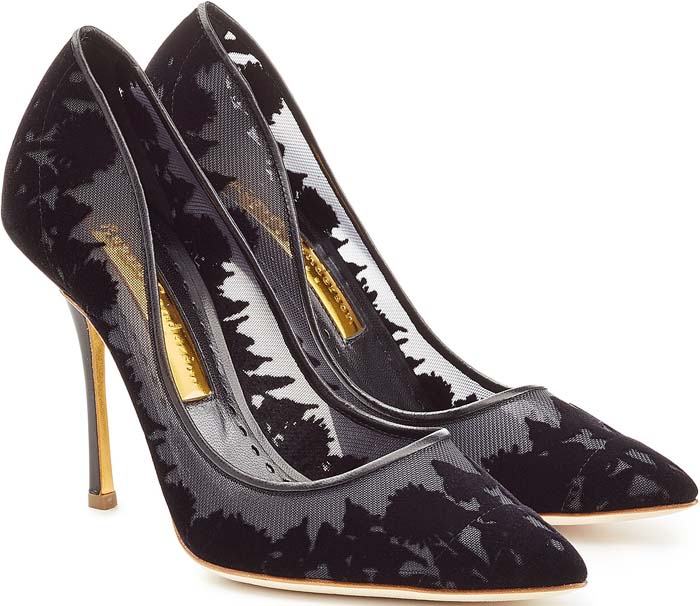 Rupert Sanderson Suede, Leather and Mesh Pumps, $615 – $1,025 at Stylebop
Credit: Daniel Deme / Jordan / WENN