Katie Holmes is definitely everywhere. Thanks to the divorce, her visibility has amplified. Even more now with her Holmes & Yang fashion line out in full force for Fashion Week.
In fact, on the day of the show, Katie arrived in classic black and white, and capped off her style with glittered heels from Dries Van Noten and an oh-so boxy handbag that was more masculine than anything else.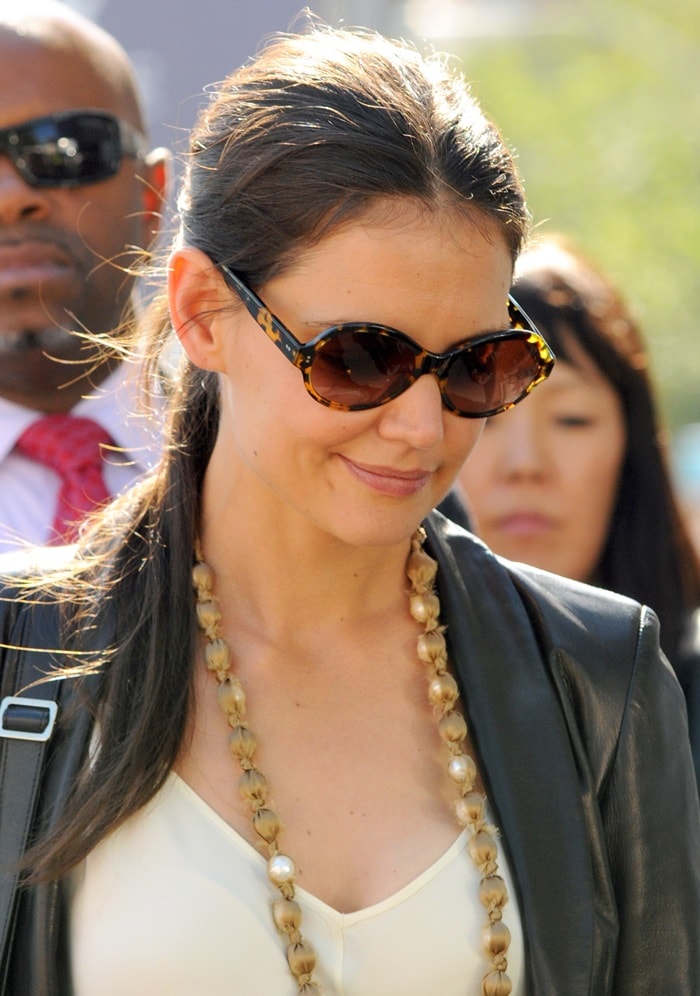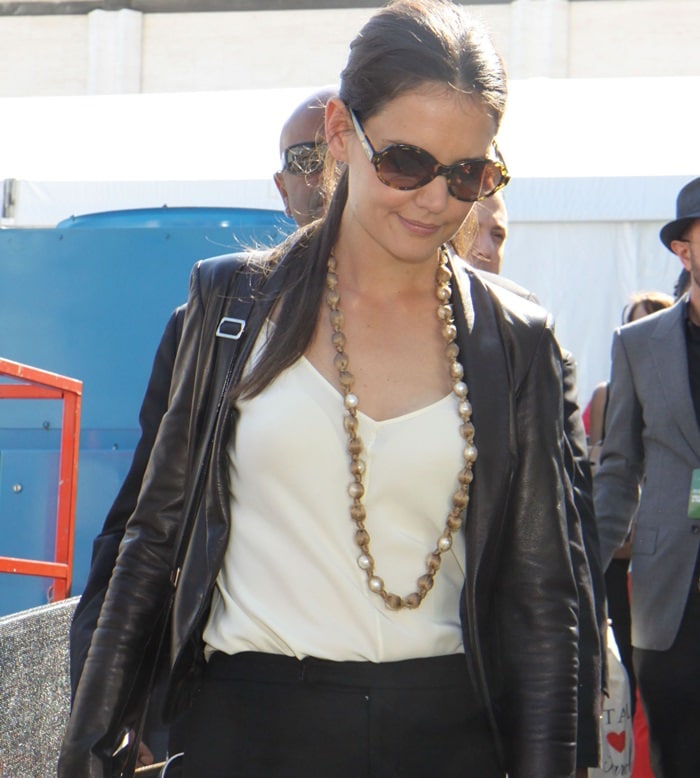 Katie Holmes arrives for the Holmes & Yang presentation at The Box at Lincoln Center in New York City on September 12, 2012

We soon found out that Katie's bag is a piece from her own collection in collaboration with Valextra. It's a very simple Italian arm candy made from suede and leather polished with light gold hardware: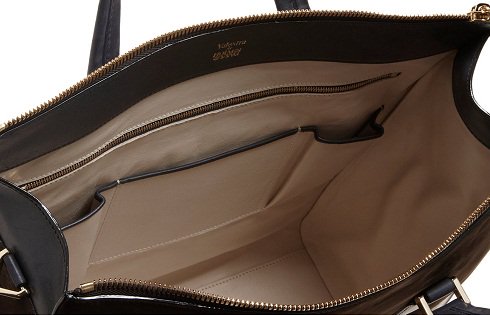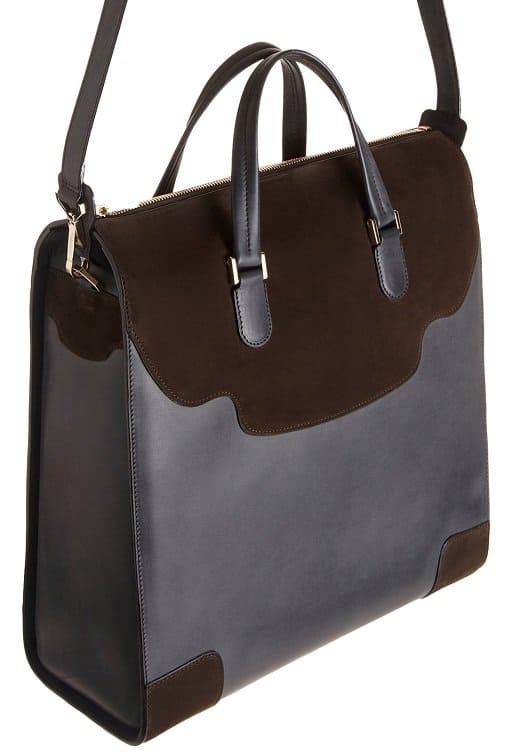 Valextra for Holmes & Yang Working Two Tone Bag, $4350
Stark simplicity aside, it does look elegant, timeless, and very well-made; the kind of investment that can last you a lifetime (or even generations).
Sadly however, it is also the kind of bag that will cost you an arm and a leg! Much like the rest of Katie's Holmes & Yang pieces, this bag runs thousands of dollars – a hefty $4,350 to be exact. Ouch, indeed!
So here's the question, if you had the resources to actually own this bag (say, you're Anastasia Steele of Fifty Shades, and you have Mr. Christian Grey as your sugar daddy), would you buy this kind of luxury? Or would you go with bags from other well-known premium labels instead?
Credit: Anthony Dixon / Michael Carpenter / WENN