Katy Perry met a crowd of booing photographers as she sashayed down the runway of Moschino's fashion show at Milan Fashion Week Autumn/Winter 2014. The reason? She was almost an hour late!
Apparently, the "Dark Horse" singer arrived at 8:55 pm when the show was scheduled to start at 8 pm. Katy Perry, along with Rita Ora (who also came late for the show), was there to support designer friend Jeremy Scott. The photographers who were waiting to get pictures of the star grew impatient and expressed their dismay when Katy finally appeared on the runway. The singer tried to act professional but had a bit of an attitude as she shushed the booing crowd.
Watch the video here:
Reportedly, Katy was not happy about how she was treated on the runway. But booing aside, she seemed to be in lighter spirits at the after-party. She posed and smiled for the photographers while wearing a black-and-gold Moschino ensemble.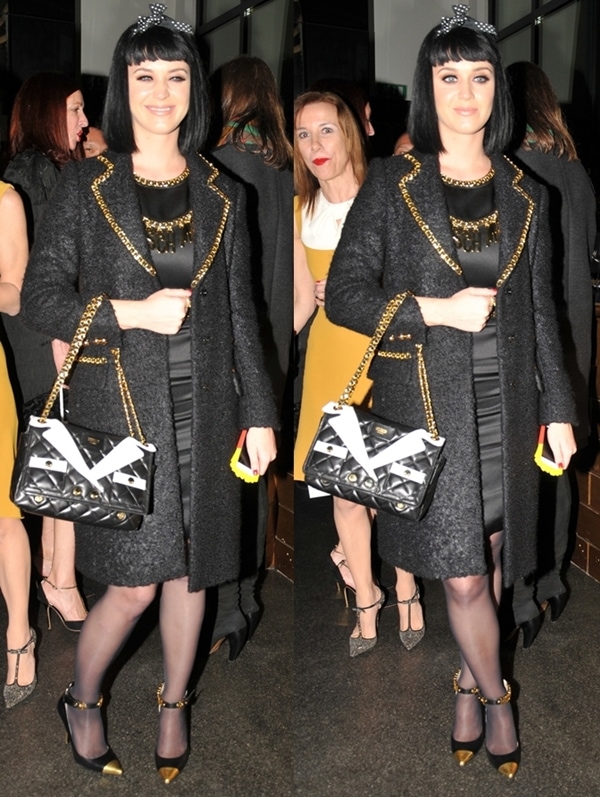 Katy Perry at the after-party of the Moschino fashion show at Milan Fashion Week Autumn/Winter 2014 in Italy on February 20, 2014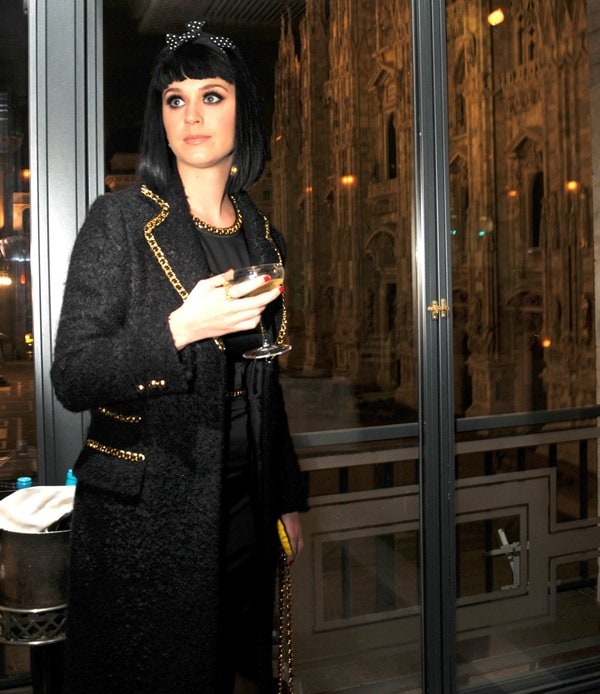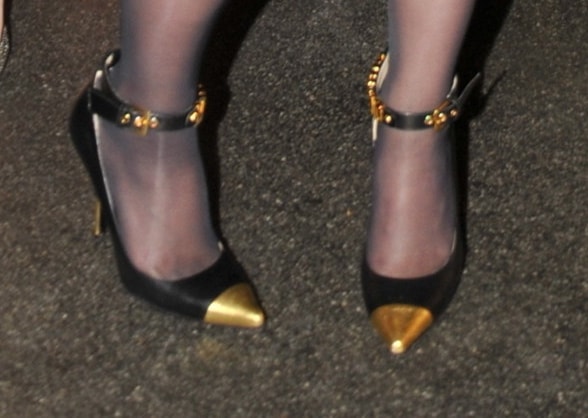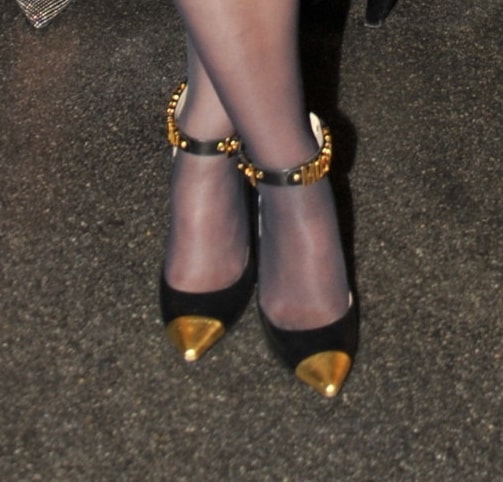 Despite her diva attitude at the Moschino fashion show, we love the fierceness of Katy's Moschino ankle-strap pumps. For a more toned-down look of these shoes, check out the alternatives below:
Signature "Judith" in Black, $9.99 at ShoeDazzle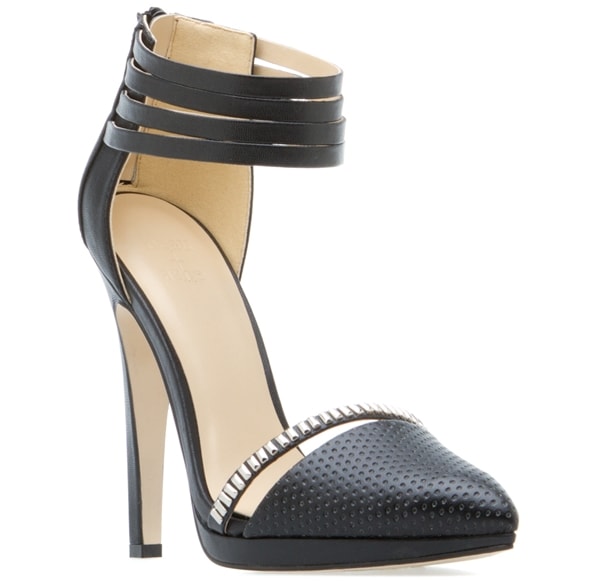 Beau + Ashe "Madyson" in Black, $9.99 at ShoeDazzle
Paper Fox "Nallely" in Black, $9.99 at ShoeDazzle
Credit: KIKA / WENN / YouTube