Katy Perry was spotted on the Tonight Show with Jay Leno in a pair of colorful platform Giuseppe Zanotti pumps. The purple haired singer paired her rusty red peep toe heels with a body hugging Roland Mouret navy dress with the same orange/red colored floral accents.
Out of a lot of the looks I've seen on Katy lately I like this one best. On a scale of 1-10 on the perfect shoe choice-o-meter, I'd giver her a 9.5 for sure.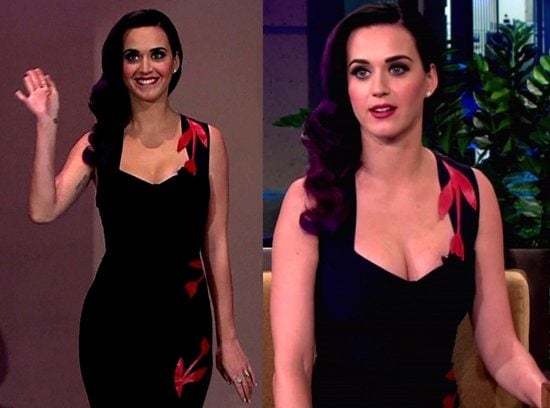 Katy's Giuseppe Zanotti pumps are pretty hard to find online, and it's easy to see why they'd sell out quickly. They feature a modern platform heel, sky high stiletto and a comfort inducing ankle strap. The allover satiny finish makes them very sophisticated while the bold color makes them really fun and festive as well: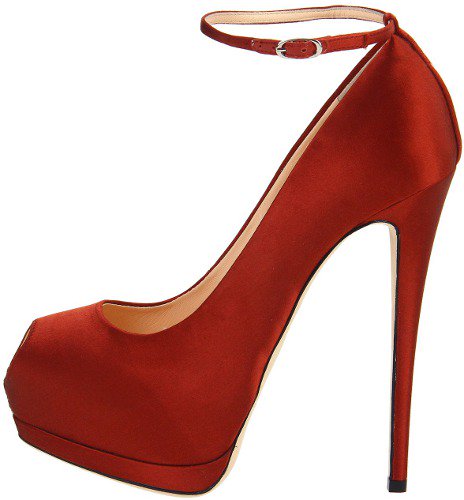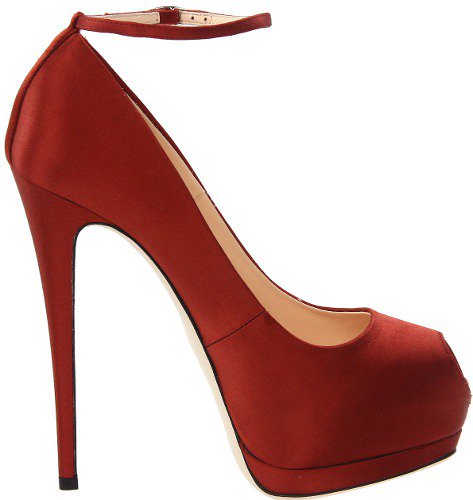 Giuseppe Zanotti I16090, $325
Do you see what we mean about the right balance of chic and fun when it comes to these shoes? They're quite trendy, but still very modern and classy. What's your verdict? Are you as crazy about her heels as we are?
While we've got the focus on Katy Perry, we recently came across these pictures of an interesting shoe pair that she wore back in 2010. Paired with a bodysuit covered with an exploding firework print, we have unfortunately not been able to identify her heels yet: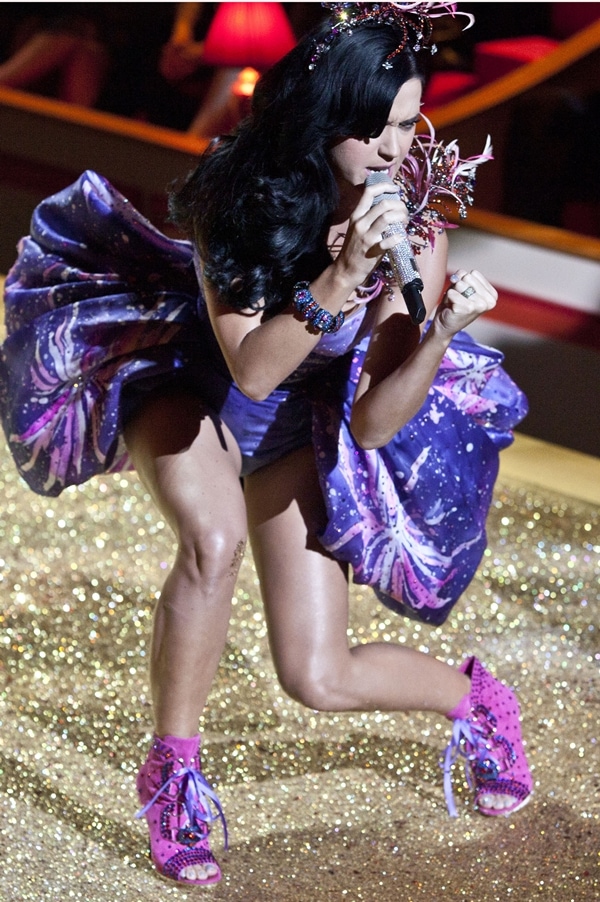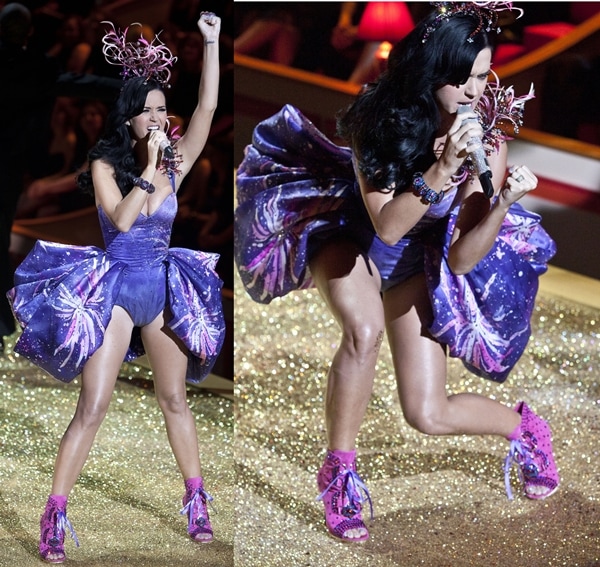 Katy Perry at the 2010 Victoria's Secret Fashion Show held at the Lexington Armory in New York on November 10, 2010
Credit: Jeff Grossman/WENN/PNP