It's not the first time that Kendall Jenner has shown off her "cheeks", having uploaded revealing photos on her own Instagram account in the past for art's sake, but we can't help but talk about it anyway (perhaps because she pulls it off more tastefully than the common folk because she's a model?).
If it were the likes of her big sister Kim Kardashian, we probably wouldn't be as forgiving. Somehow, if you've walked the runways of Karl Lagerfeld and Olivier Rousteing, chances are Kendall's outfit would look acceptable on you as well.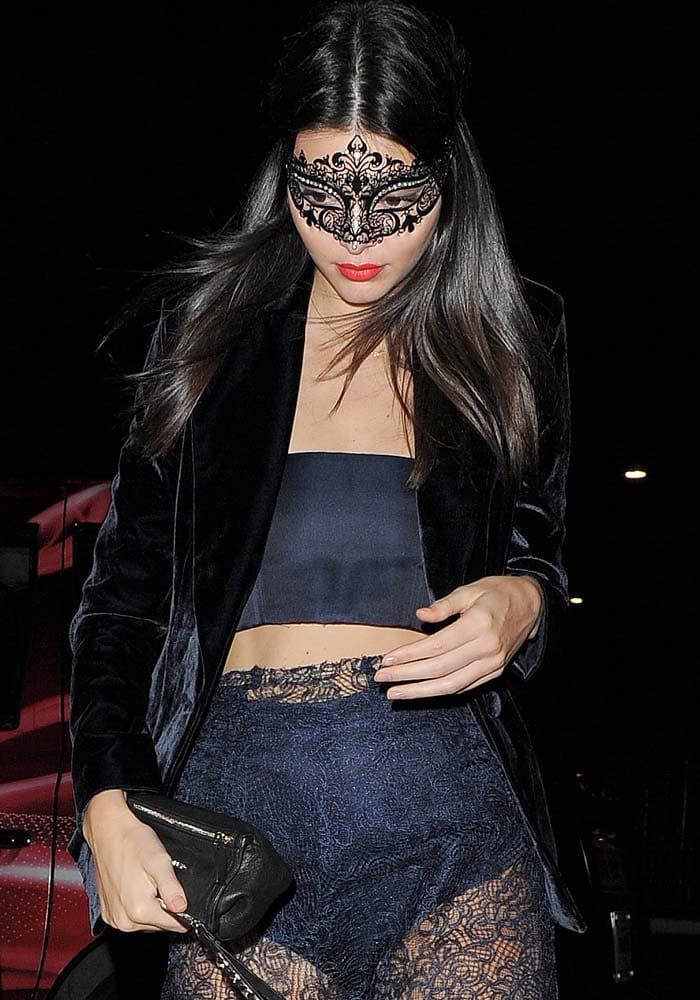 Kendall revealed her knickers yet again as she attended the VIP birthday masquerade for Eva Cavalli, wife of fashion designer Roberto Cavalli.
The model wore a sheer skirt by Katie Ermilio, which she paired with a Givenchy "Pandora" purse and the "Portofino" sandals from Gianvito Rossi.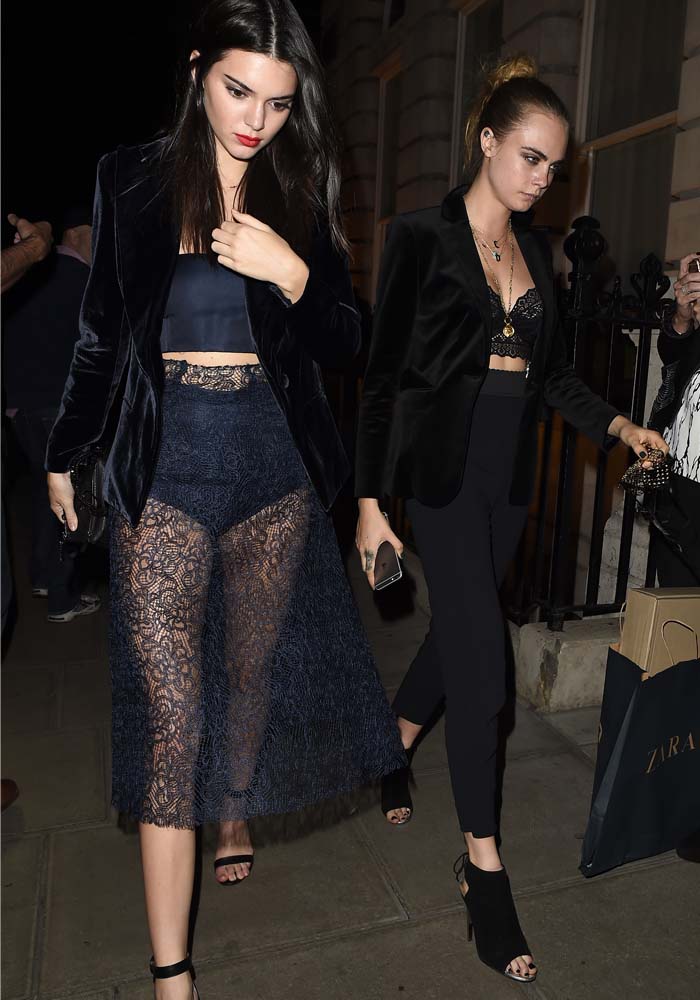 Kendall Jenner attends Roberto Cavalli's wife Eva Cavalli's VIP birthday party in London on October 10, 2015
Kendall attended the masquerade with her good friends and co-models Poppy and Cara Delevingne, who she would later fly out with to watch a One Direction concert in London.
Cara uploaded a few of her personal snaps, including an artsy one of Kendall's derrière.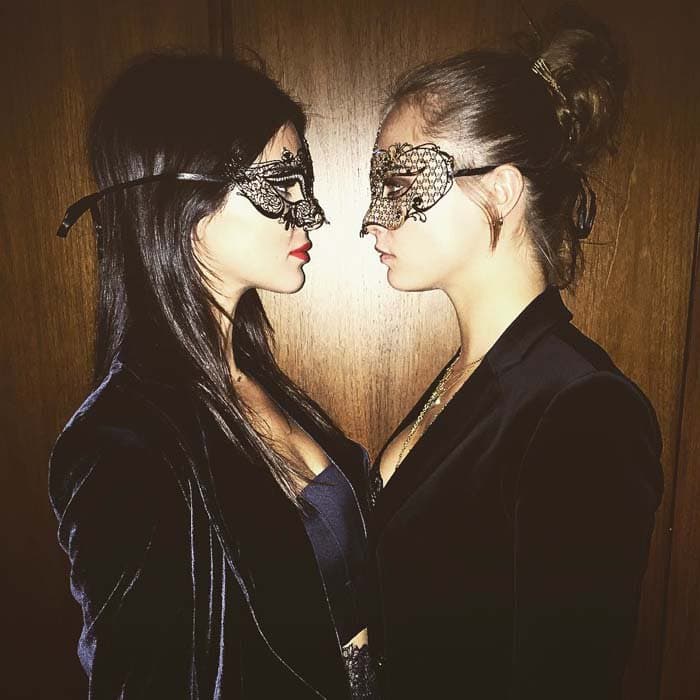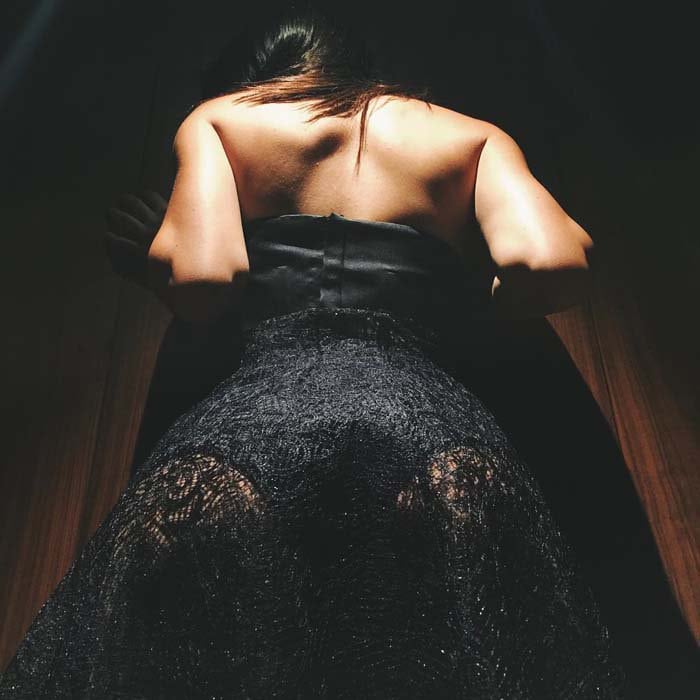 Cara Delevingne uploads a photo of the Kendall Jenner's derrière-revealing outfit on her Instagram account
To get Kendall's classic wear-with-anything sandal, check out the links below. You may also check out this shoe in other colors and patterns:
Gianvito Rossi Black Leather "Portofino" Sandal, $645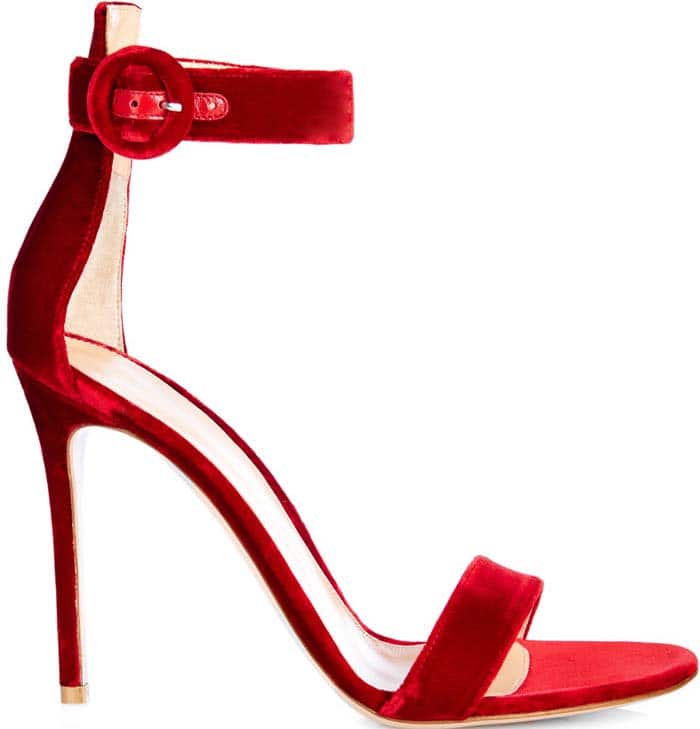 Gianvito Rossi Black Leather "Portofino" Sandal, £495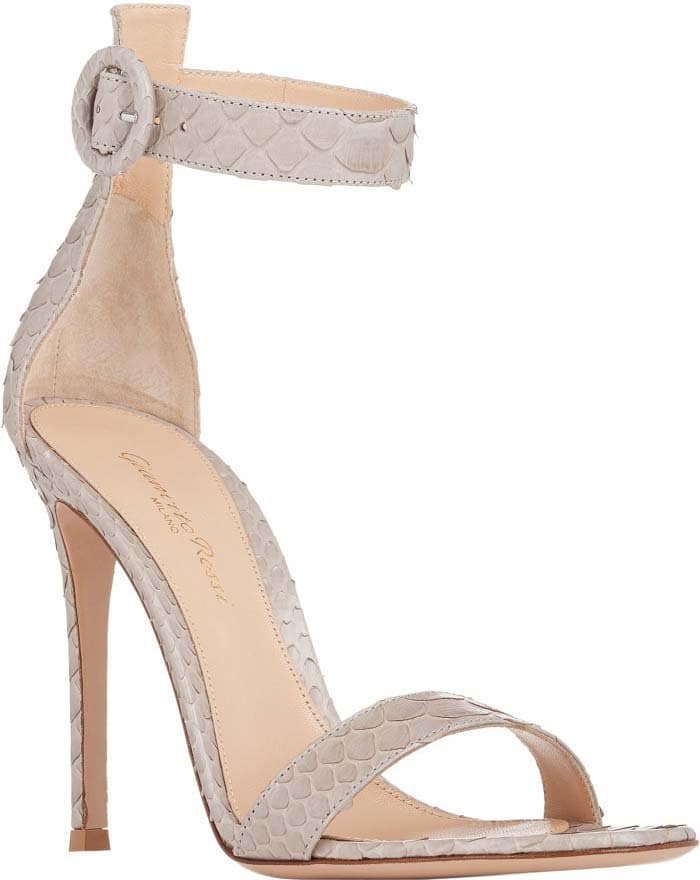 Gianvito Rossi Black Leather "Portofino" Sandal, $1,165
Gianvito Rossi Black Leather "Portofino" Sandal, €449
Gianvito Rossi Black Leather "Portofino" Sandal, €585
Gianvito Rossi Black Leather "Portofino" Sandal, €465
Credit: Cara Delevingne's Instagram / WENN