Kendall Jenner is the only Kardashian-Jenner sibling that hasn't publicly admitted to having a significant other — ever — and the paparazzi are in a race to get their hands on the first scoop. After the model and socialite was linked to Harry Styles and NBA Lakers player Jordan Clarkson, Kendall is being pressed for answers on the status of her dating life.
The model was bombarded by dating questions yet again as she arrived at the Los Angeles Airport (LAX).
Kendall Jenner arrives at the Los Angeles International Airport (LAX) on April 21, 2016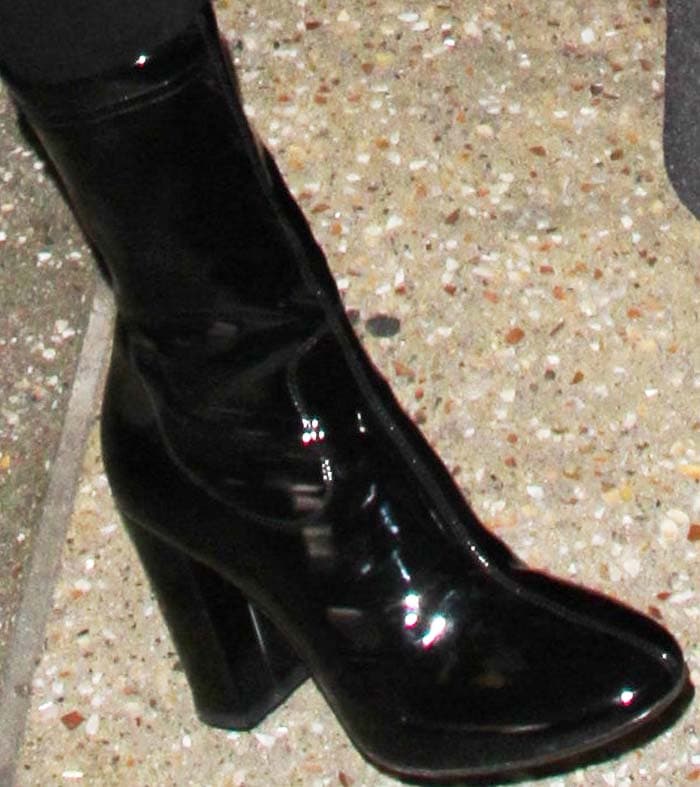 New kicks: Kendall replaces her old Sandro patent boots with the Kenneth Cole "Krystal"
Kendall's daring lace-up body suit is from T by Alexander Wang. She paired her top with black jeans from Citizens of Humanity and accessorized her look with jewelry from Zimmerman, a top-handle tote from Givenchy with a Fendi keychain and the Kenneth Cole "Krystal" patent boots.
Kendall Jenner draws attention with her low cut T by Alexander Wang bodysuit
Unsurprisingly, Kendall decided to keep mum about the Harry and Jordan rumors, ignoring the paparazzi as she made her way into her awaiting car. The 20-year-old has been pretty notorious for keeping her private life under wraps, and that apparently won't be changing any time soon.
Check out the video of Kendall coursing through LAX below:
Grab Kendall's new favorite patent footwear, the "Krystal" boot from Kenneth Cole, at Kenneth Cole.
Kenneth Cole "Krystal" Patent Leather Boot, $354.99 (original: $495) at Kenneth Cole
Credit: WENN