If Kendall Jenner endorses a hot new product, it will most likely fly off the shelves pretty quickly, especially if it is inexpensive.
With that said, we got very excited when Kendall shared a photo on Instagram of her carrying a tote with an adorable graphic artwork of Karl Lagerfeld.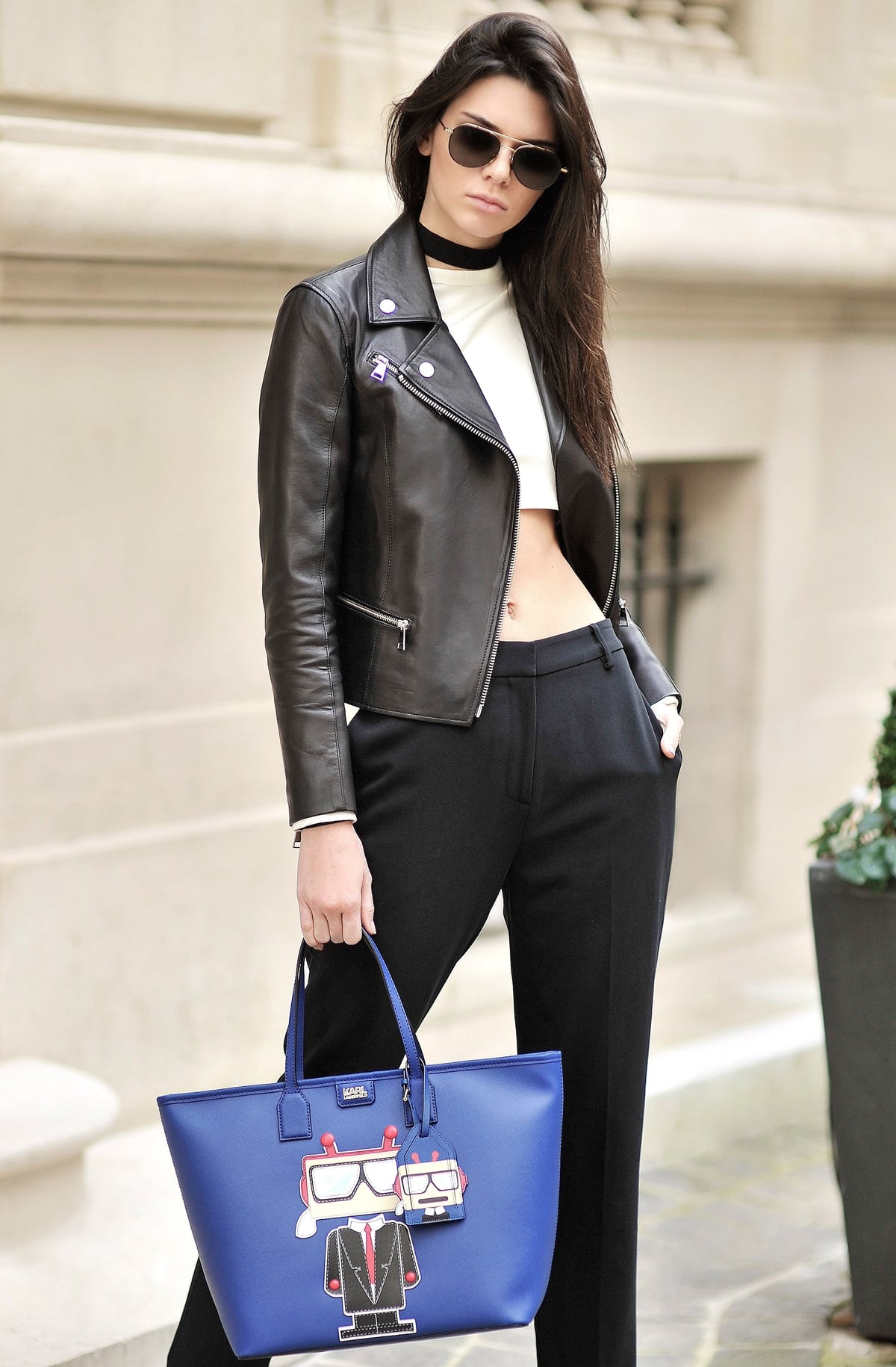 Kendall Jenner totes a blue Karl Lagerfeld Robot Shopper in a Karl Lagerfeld Ikonik Odina leather biker jacket, Theory Testra stretch-wool straight-leg pants, and a Zara asymmetric crop top (Credit: Karl Lagerfeld / Kendall Jenner's Instagram)
The bag features a classic shopper tote style and comes in two fun colors – blue and pale pink. Aside from the really cute design, another remarkable aspect of this bag is its price.
Currently being sold at just $365, this is a pretty inexpensive tote that bears Karl's name. It is not a Chanel bag, however, the Karl "Robot" Shopper is part of the Karl Robot capsule collection for Spring and Summer 2016.
With a fun and playful vibe, this covetable tote is perfect for the season, and just like Kendall, we are in love with it too!
Karl Robot Shopper Lagerfeld in Ink Blue, $365
Karl Lagerfeld Robot Shopper in Misty Rose, $365