Keyshia Cole's "I Choose You" music video debuted on 106 & Park just recently. It's actually the third single off her fifth studio album, "Woman to Woman", which was released November last year.
Prior to her appearance on the said hip-hop and R&B music video show, the 31-year-old singer shared an Instagram post of her outfit. She was wearing an American Apparel shirt with ripped denims and a pair of striking booties.
Aside from her music video, Keyshia also talked about reconciling with her sister and her shoe line with Steve Madden.
Keyshia Cole's photos on her Instagram prior to her appearance on 106 & Park on October 3, 2013
Recording artist Keyshia Cole visits 106 Park at 106 Park Studio in New York City on October 2 2013
Her shoes are hard to miss. Even the show's new co-host, Keyshia Chante, who just officially joined Bow Wow on October 1, got struck by her boots. They're part of her collaborative collection with Steve Madden.
Keyshia's heels are made of two-tone calf-hair material and feature mixed animal prints. They also have double adjustable straps across the ankles. And instead of the usual lace-up fastening, these boots have zipper fastening through the front with leather tassel pulls. They also feature gold-tone-plated platforms and heels, which measure about 2 and 6 inches, respectively.
If you don't like the animal print version, these boots are available in plain black leather as well. Check them out at Steve Madden: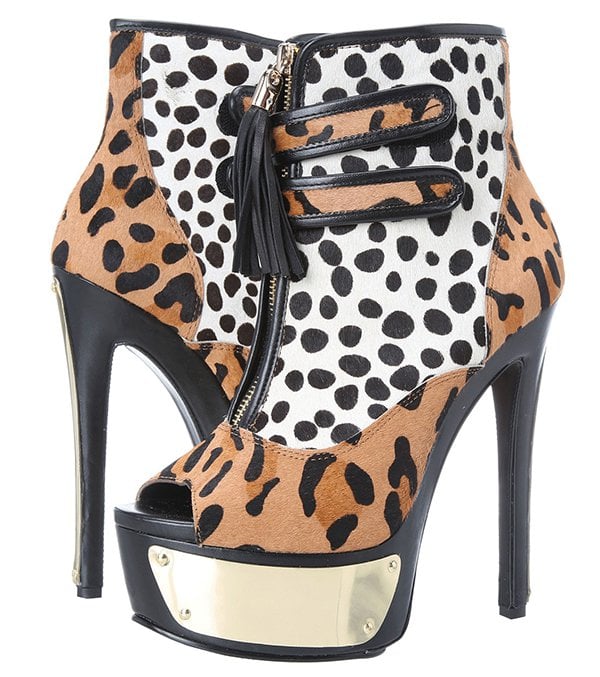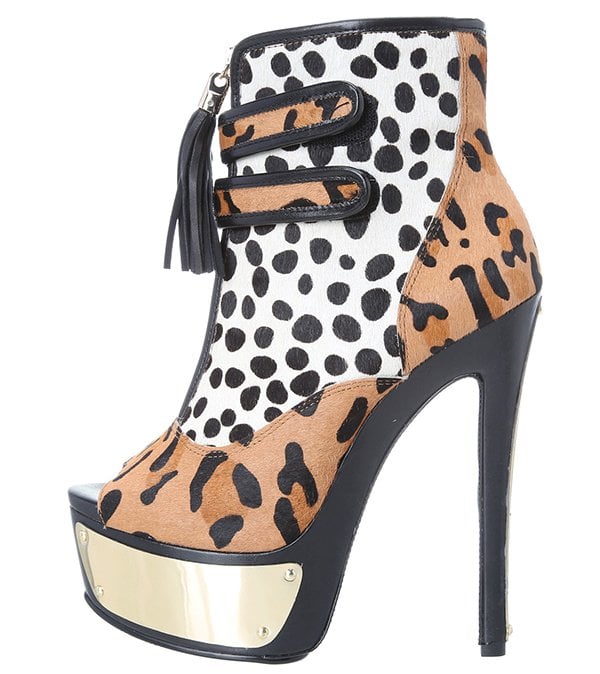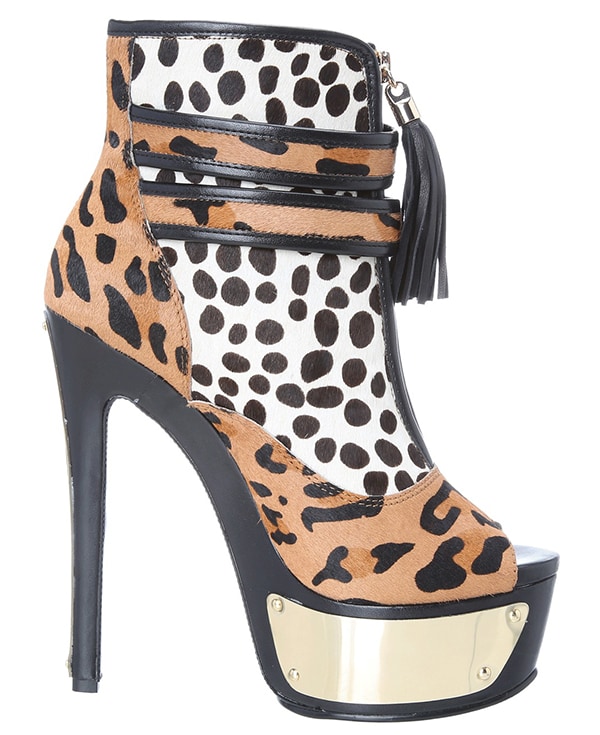 Keyshia Cole x Steve Madden "Suppa" Booties, $189.95 at Steve Madden
Keyshia Cole x Steve Madden "Suppa" Booties, $189.95 at Steve Madden
Credit: Keyshia Cole's Instagram