Despite dating James Harden for a couple of months now, it seems that Khloé Kardashian still isn't over her ex-husband, Lamar Odom. In the latest episode of Keeping Up With the Kardashians, Khloé admitted to checking up on Lamar Odom on a daily basis just to make sure he's okay.
The 31-year-old and her former beau finalized their divorce around the same time she started dating Harden, after sitting on the decision for about a year.
Khloé was recently spotted in New York with her sisters leaving the Trump Soho Hotel.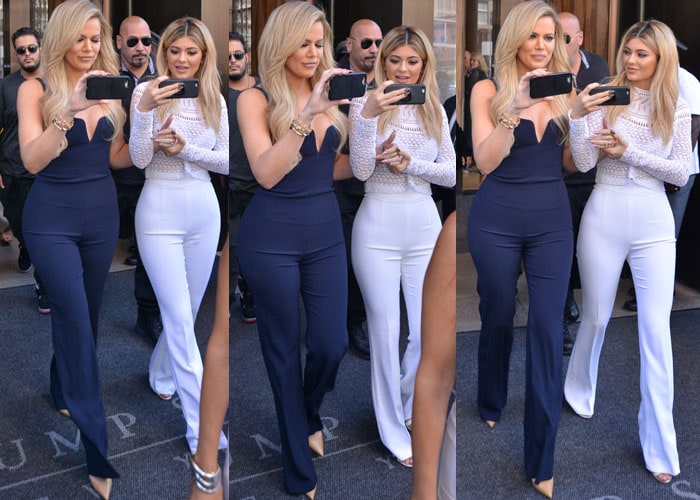 In the video, Khloé complained about her Blackberry being broken and needing it to work so she could contact someone. Her sister, Kim, asked whose number she needed, to which Khloé eventually admitted to checking up on Lamar daily. Despite Khloé explaining that she didn't want to pretend like the relationship never happened, Kim practiced some tough love towards her sister by saying she deserved better.
Khloé was photographed wearing a blue jumpsuit by Galvan, which she dressed up with an oversized tote by Givenchy and nude pumps by Christian Louboutin.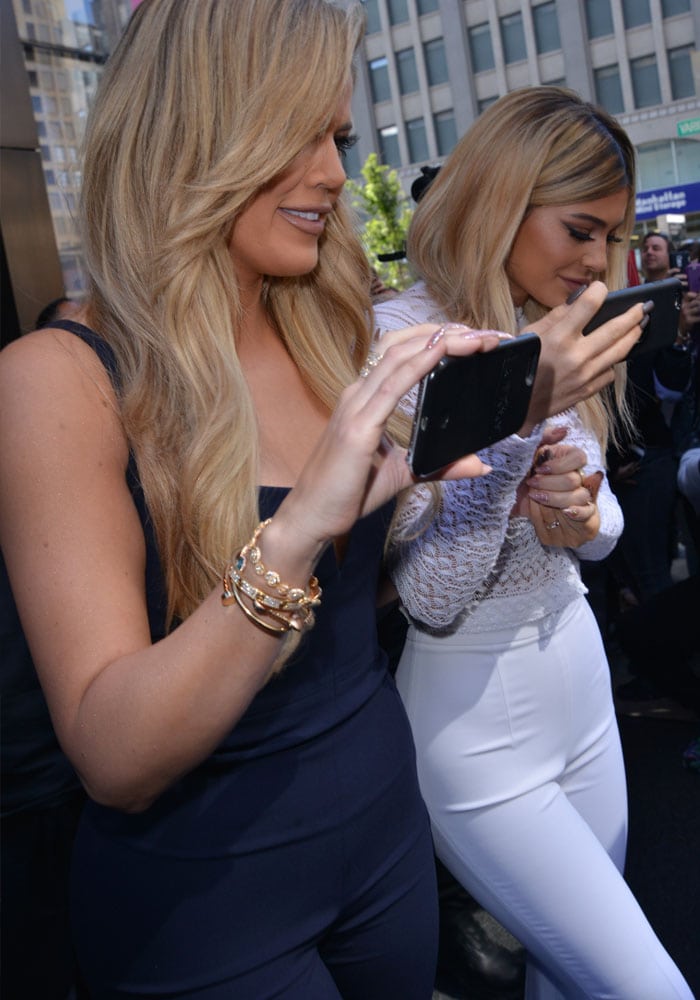 Khloe Kardashian with sister Kylie Jenner out in New York on September 15, 2015
Khloé Kardashian is given a hard time by sister Kim for keeping in touch with her ex-husband Lamar Odom
The Christian Louboutin "So Kate" has been a staple for all Kardashians not only for it's leg-lengthening height but also for its sexy pointed toe.
Grab a pair by heading over to Barneys, Nordstrom, or Saks.
Christian Louboutin So Kate 120mm in Nude Patent, $675 and Barneys, Nordstrom, and Saks
Credit: Alice's Youtube / TNYF / WENN