We wrote about Suri Cruise's $150,000 shoe collection back in 2011. So, assuming she accumulated more shoes over the years, her (shoe) closet must now be worth $200,000 or more!
Or maybe, just maybe, since Katie and Tom have broken up, she now wears less of the custom Louboutins and Marc Jacobs and more of the accessible labels like Cole Haan, Stuart Weitzman, KORS Michael Kors, or Juicy Couture. What do you think?
Suri Cruise and her expensive shoes
But let's forget about celebrity tots for a moment and focus on your kids at home. Given that most of you are shoe addicts (and a percentage of you are probably guilty of spending thousands of dollars on shoes), allow us to ask this question — if you spend so much on shoes for yourself, how much would you be willing to shell out for your young daughter's fashionable kicks?
Would you shower her with luxury and buy her a pair of $600 Dolce & Gabbana flats? Or a pair of Burberry rain boots that retail at $150? Maybe keep her on trend with some $135 Ash wedge sneakers? Or will you keep it practical and cheap and stick to labels that are $50 or less? What's your limit?
While you give that one a thought, here are a couple of seriously adorable shoes for kids from Nordstrom. These range from an easy $69 to ultra-expensive $600. Do tell, which one of these falls within your budget when it comes to shopping for your little princess?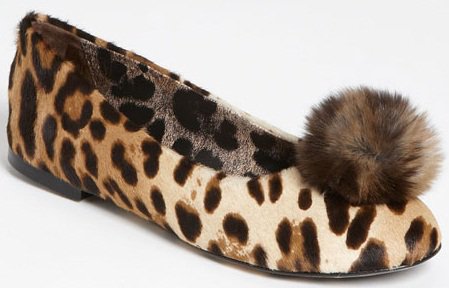 Dolce & Gabbana Animal Print Flats, $600
Burberry Frogrise Boots, $150
UGG Australia Bailey Button Butterfly Boots, $150
Ash Babe Sneaker Wedges, $135
KORS Michael Kors Tomato Espadrille, $74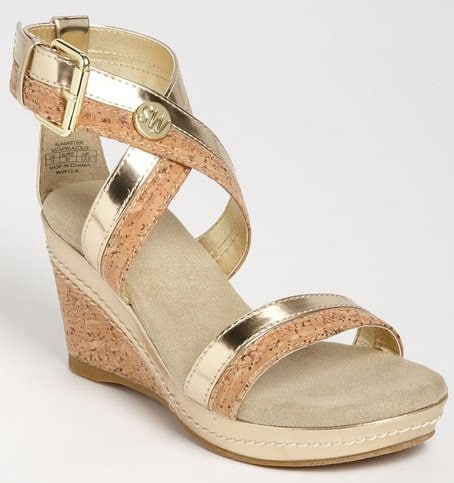 Stuart Weitzman Weitzman Alabaster Sandals for Kids, $69
Juicy Couture Lorna Sandals for Kids, $78
Credit: Stefan Jeremiah/WENN/Ivan Nikolov/Michael Wright