Kim Kardashian dominated Paris Fashion Week and showcased a series of amazing outfits (and a few eyebrow-raising ones).
On Saturday, the controversial reality TV star was spotted enjoying her time in the City of Light doing what she does best — shopping! As usual, the spotlight remained on her! She must have loved all the attention she got in Paris.
For her shopping trip, Kim chose to go nude. She wore a nude Margiela long-sleeved bodysuit and a tan Givenchy knee-length skirt, highlighting her famous figure!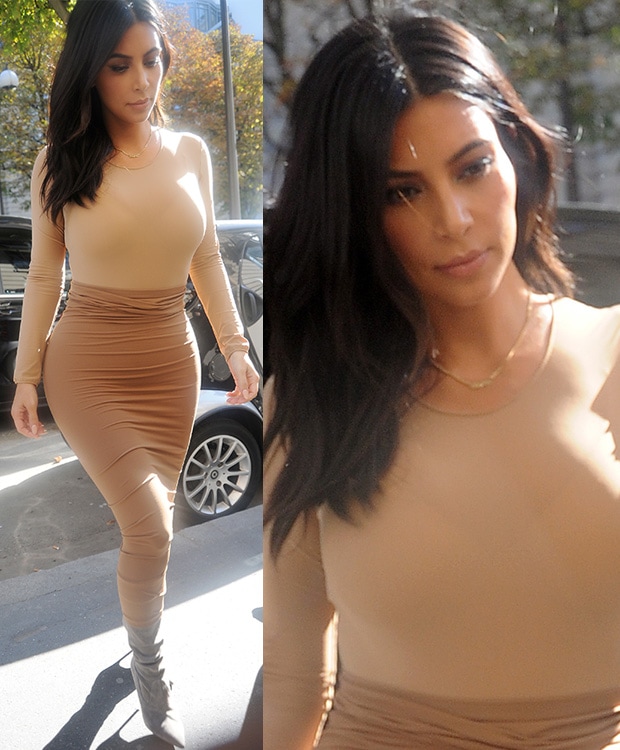 Kim Kardashian shopping in Paris, France, on September 27, 2014
What are your thoughts about her outfit? An all-brown look may not be very wearable, but Kim didn't shy away from trying it out.
The reality star styled her outfit with gray suede knee-high boots, although a simple pair of dainty sandals could have been a better option. Can you ID these boots?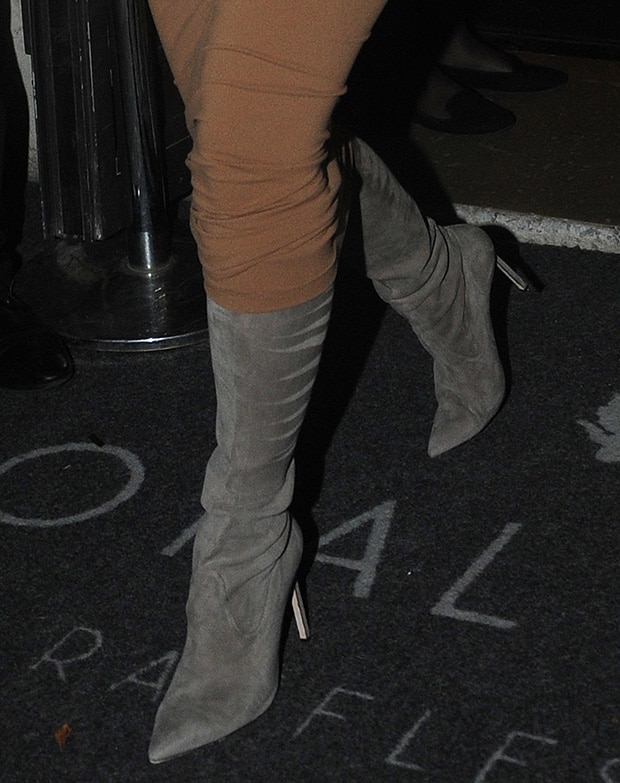 Kim Kardashian wearing gray suede boots
Credit: WENN