After Kanye announced that he was running for president in 2020, the internet was yet again broken as fans and non-fans alike scratched their heads and shrugged as they tried to figure out if the rapper was: a) inebriated (again) or b) actually taking the presidency seriously.
While the Kardashian/Jenner siblings have voiced their support on social media, one girl has kept mum about the whole thing: Kanye's wife, Kim Kardashian.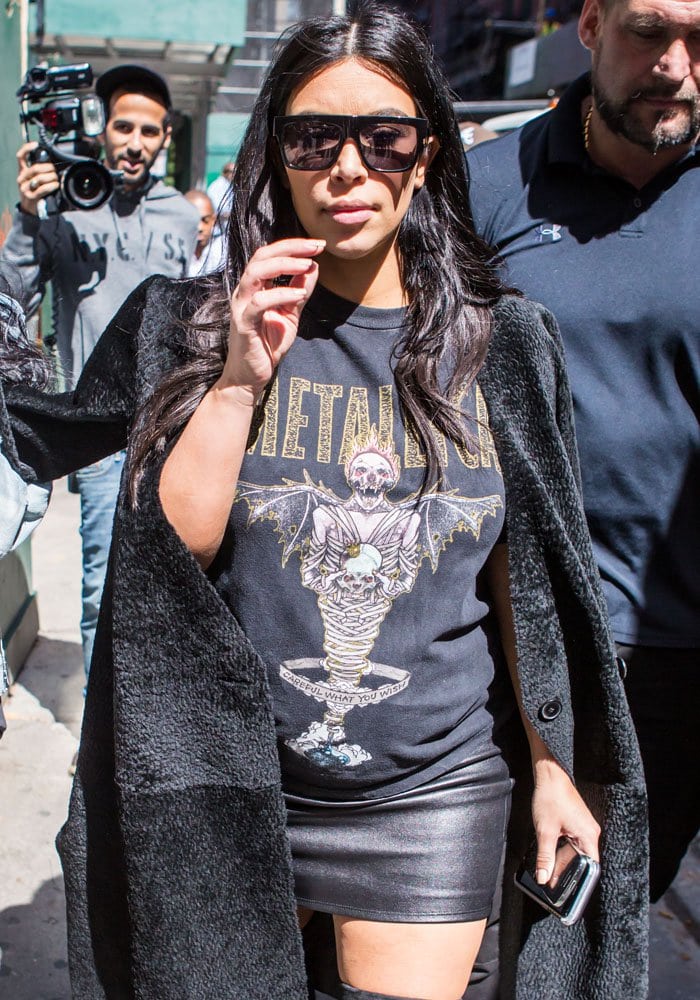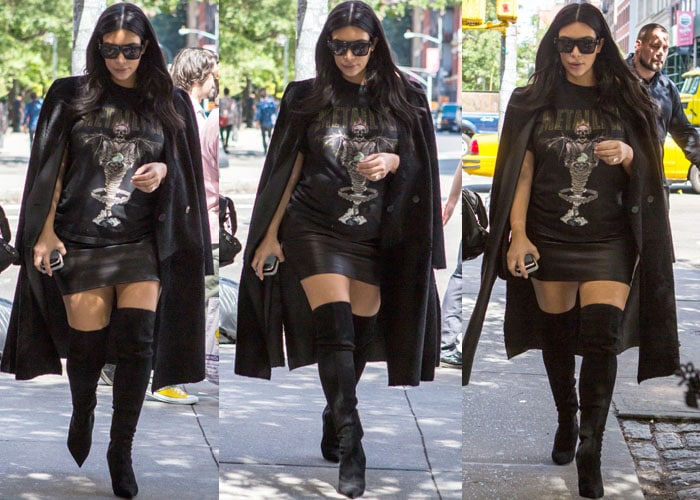 While out to have lunch with a friend, Kim was asked by the paparazzi about her potentially being America's First Lady,which she just ignored as she continued to dodge the cameras on her way to the restaurant.
Kim chose a Metallica shirt with a short skirt under a black trench coat for her lunch date. She also did her signature thigh high boots look with the Sergio Rossi "Matrix" suede boots.
Kim Kardashian heads out for dinner with a friend in Soho during New York Fashion Week in New York on September 11, 2015
To get Kim's boots, head on over to Barneys, Saks, or Zappos.
Sergio Rossi 105MM "Matrix" Stretch Suede Boots, $1,460 at Barneys, Saks, and Zappos
Credit: X17 Online Youtube / WENN