Kim Kardashian took her daugther, North West, to ballet class in Los Angeles on Thursday. The adorable 23-month-old daughter of Kanye West did not seem to mind the cameras in a ballerina's tutu and a mini leather jacket.
Her 33-year-old reality star mother sported a glazed leather jacket from BLK featuring custom print stating "Married". She also wore it to her wedding reception last year. Kim paired them with the limited-edition Yeezy Boost sneakers from Kanye West that are meant to combine the ultimate in comfort and performance with high-end style.
Kim Kardashian takes her daughter to dance class in Studio City on May 21, 2015
While many people consider the Yeezy Boost sneakers to be the ugliest trainers ever made, do you like them?
The sneakers were released earlier this year at Kanye West's Adidas Originals x Kanye West Yeezy fashion show. This is the second time that we've spotted Kim Kardashian wearing them. Her mom, Kris Jenner, and Kanye West have also taken them out for a walk.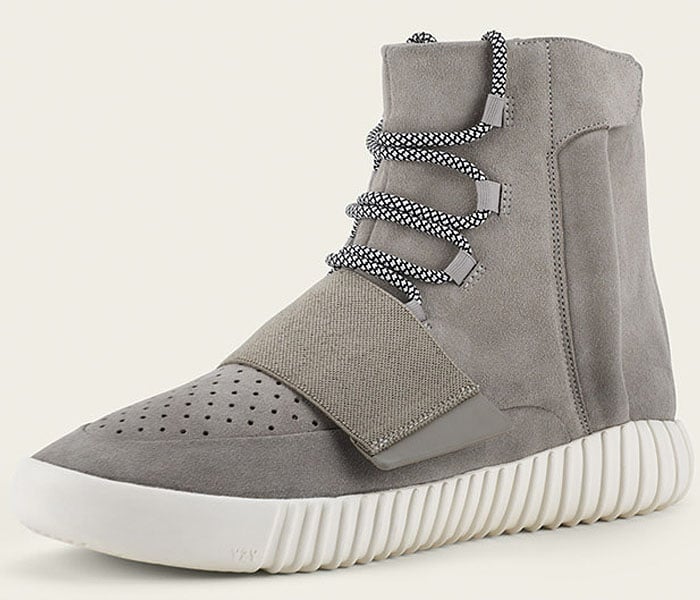 Kanye West x Adidas Originals Yeezy 750 Boost, $350 at Adidas
Credit: WENN