It may not be easy to understand why, but Kim Kardashian seems to be extremely popular in the United Kingdom. Earlier this week, she was named Woman of the Year, met by screaming fans at the BBC studios, and got the "honor" of posing nude on the cover of British GQ's latest issue.
Kim Kardashian on the cover of British GQ's October 2014 issue
The 33-year-old reality star shared the cover on Instagram and commented: "The @BritishGQ cover is here!!!! Photographer- Tom Munro, make up- Jeanine Lobell, hair- Serge Normant, styled by Carlyne Cerf de Dudzeele."
Kim also shared a photo of her bare bottom being slightly obstructed from view by a pair of pink metallic heels. The same shoes also appear in another picture shared by the GQ magazine. Can you help us identify them?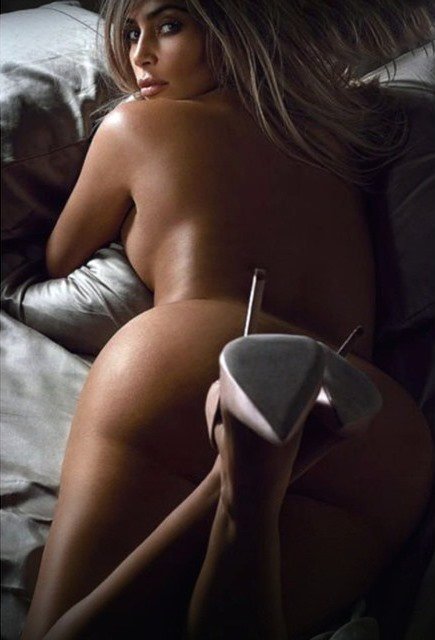 Will you run out to buy a copy of the magazine? Kim's mother, Kris Jenner, quickly shared the photographs and commented, "Congratulations @kimkardashian on receiving @GQ's Woman of the Year Award and on your @BritishGQ cover!! So proud of you! #TomMunro photography #stunning."
Credit: Kim Kardashian Instagram/GQ Magazine/Tom Munro