It's not talked about too often, but reality star and socialite Kim Kardashian has been long-time friends with tennis champion Serena Williams.
Kim Kardashian arrives at Day 9 of the 2015 Tennis U.S. Open in New York on September 8, 2015
Interestingly enough, the two started out with an employee-employer relationship. Prior to her rise to fame, Kim made a living cleaning out and arranging closets for Serena.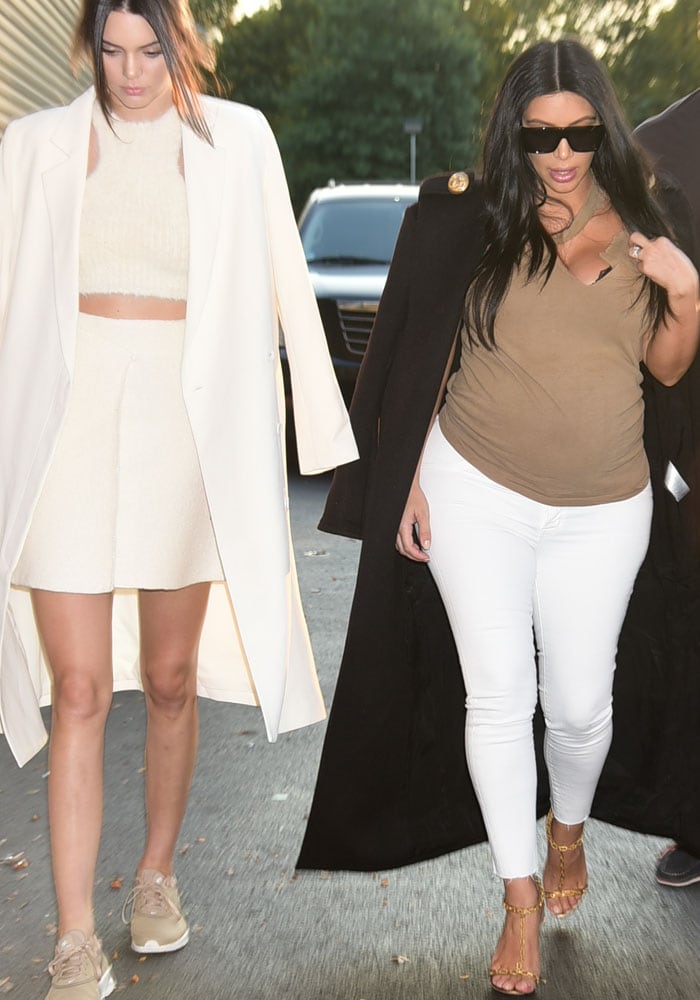 Kim Kardashian and Kendall Jenner don neutral outfits as they arrive at the Serena Williams vs. Venus Williams tennis match
Now that the two women have become celebrities in their respective fields, the two maintain a friendship.
Their friendship is apparently close enough that Kim showed her support for Serena at the recent U.S. Open in New York — where Serena competed against her sister Venus Williams.
Kim's younger sister Kendall Jenner also attended.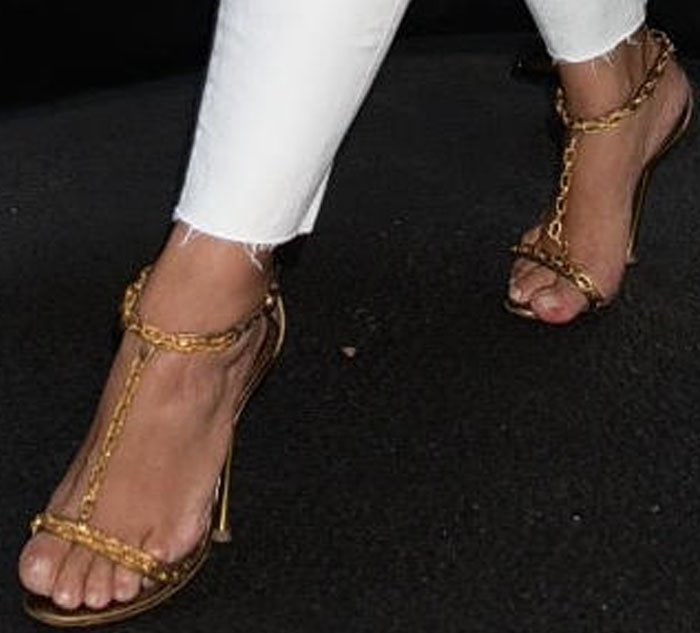 Kim Kardashian completes her ensemble with a pair of gold Tom Ford heels
Kim and Serena enjoyed dinner and tea together the night before the big match.
Kim Kardashian sits in the stands during the U.S. Open tennis match
For the event, the 34-year-old reality television star wore a beige top with white Mother jeans under a trenchcoat by Balmain.
Kim completed her look with a pair of gold chain Tom Ford heels.
Kim Kardashian and Serena Williams spent time together prior to the 2015 Tennis U.S. Open
Kim's Tom Ford gold chain heels were released in 2012, and have not been restocked since. However, here are some similar shoes from Zappos you may be interested in.
Tom Ford Gold Chain T-Strap Sandals
Penny Loves Kenny "Marron" in Gold Met,
$25.95 – $41.29
Jessica Simpson "Redith" Chain Embellished Sandal,
$66.49 – $79.99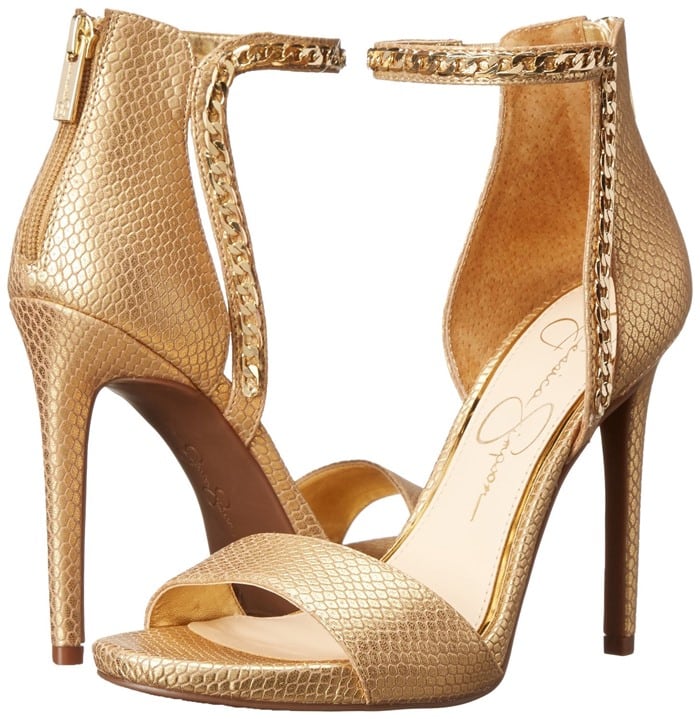 Credit: Rob Rich / Macguyver / WENN