Kim Kardashian posed on the red carpet with her husband Kanye West at the Vogue 100 Festival Gala held at Kensington Gardens on Monday evening in London, England. She participated in a panel at the star-studded event, where she discussed her Hollywood app and wanting to keep connected with fans.
"I share my favorite looks and my schedule with the mobile team, so that my character can be at the same place, almost like virtual reality. I really enjoy sharing my life. The positive outweighs the negative".
For the fashionable dinner, the 35-year-old reality star and ShoeDazzle founder left little to the imagination in a custom ultra-sheer, embroidered gown from Italian fashion designer Roberto Cavalli featuring a huge green belt. Her unflattering curtain gown was styled with slicked-back hair and a pair of platform sandals.
Kim Kardashian's unflattering curtain gown was styled with slicked-back hair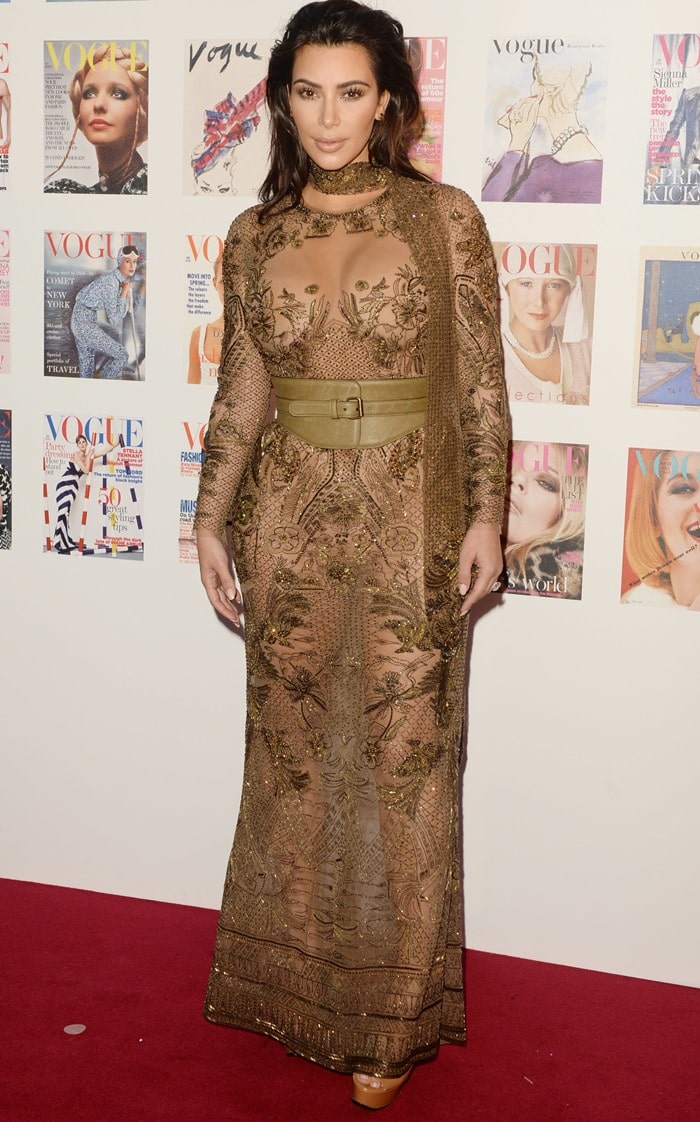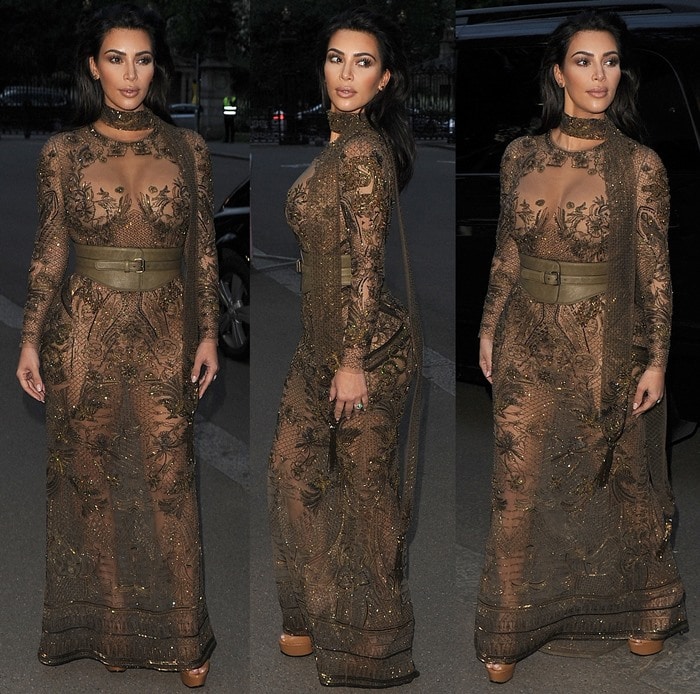 Kim Kardashian in a very revealing khaki Roberto Cavalli Couture gown at the Vogue 100 Festival Gala held at Kensington Gardens in London on May 23, 2016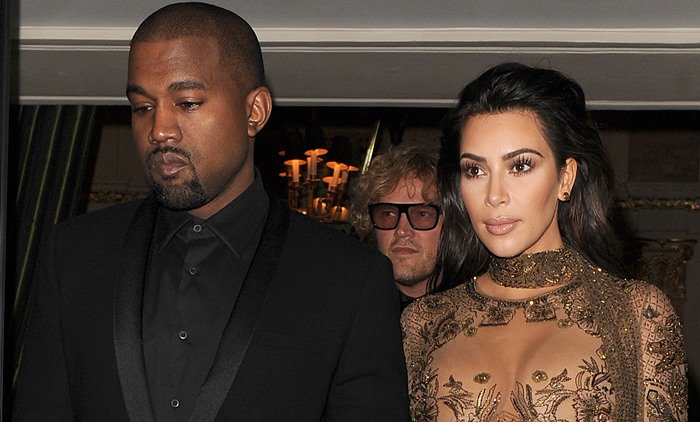 Kim Kardashian arriving with Kanye West
Credit: WENN / RV