With all the drama surrounding the Rob-Blac Chyna-Kylie-Tyga train wreck, it's no surprise that the paparazzi will try to pry anything from the other members of the Kardashian-Jenner crew. But, as you all know, these reality stars have an tight-knit family dynamic, and we imagine that somewhere in the Kardashian family code is a clause requiring the family to stay mum on in-house drama.
So, that's exactly what Kourtney Kardashian did when the paparazzi tried to wring some Rob and Blac Chyna information from her.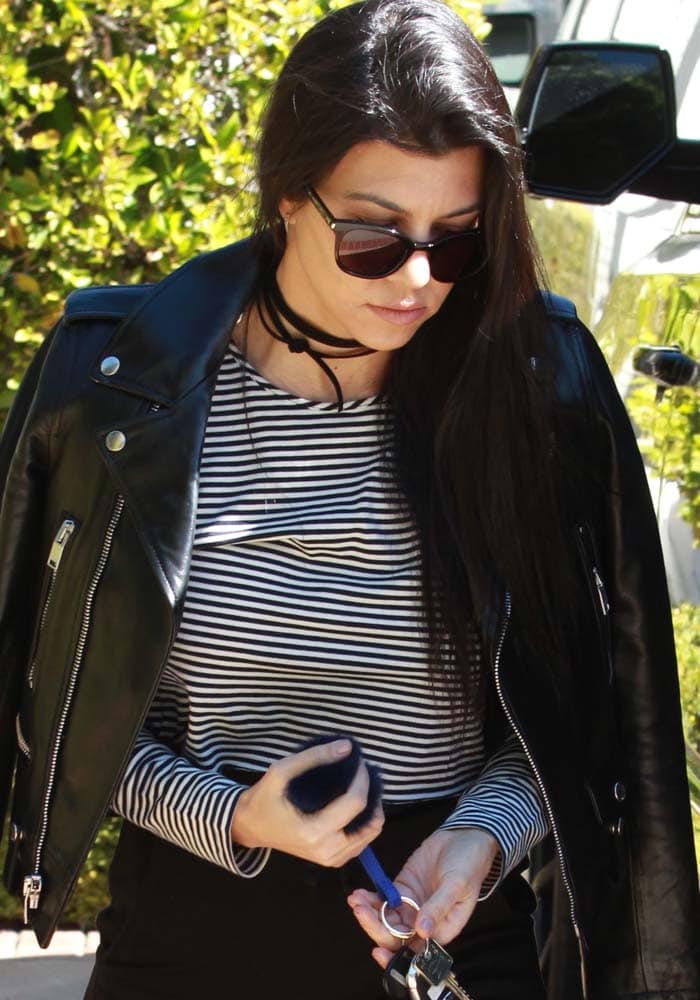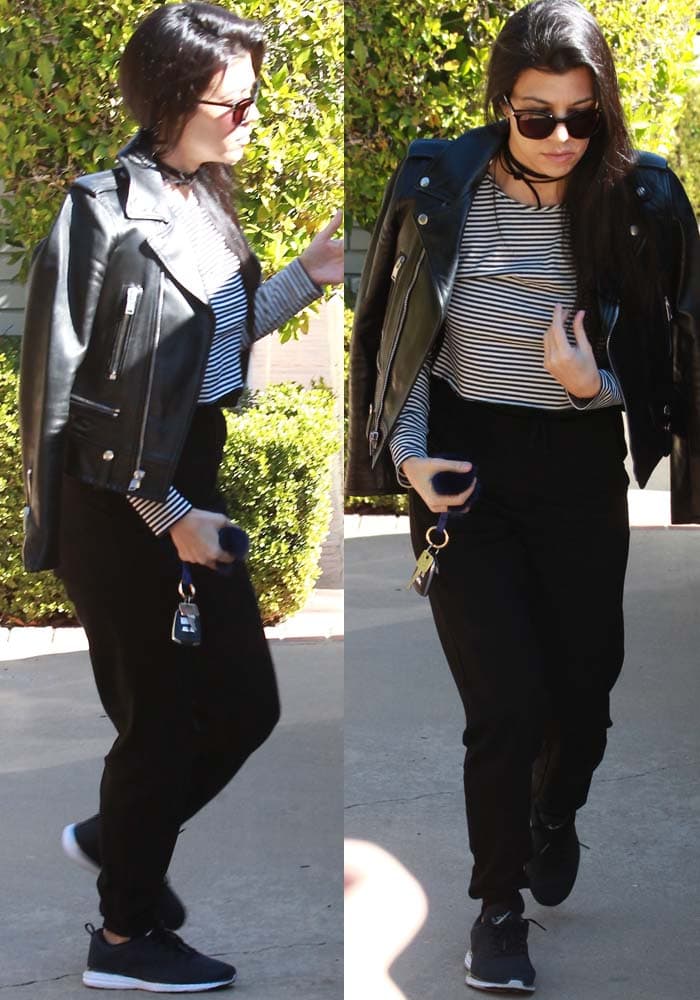 The mom-of-three was tight-lipped as she strapped her youngest, Reign, into his car seat. Kourtney wore a striped top from Chelsea28 (available at Nordstrom) and a Saint Laurent leather jacket (available at Saks Fifth Avenue) with a pair of loose black pants. The eldest Kardashian accentuated her look with Saint Laurent sunglasses (available at Shopbop) and the "Techloom Pro" sneakers from APL.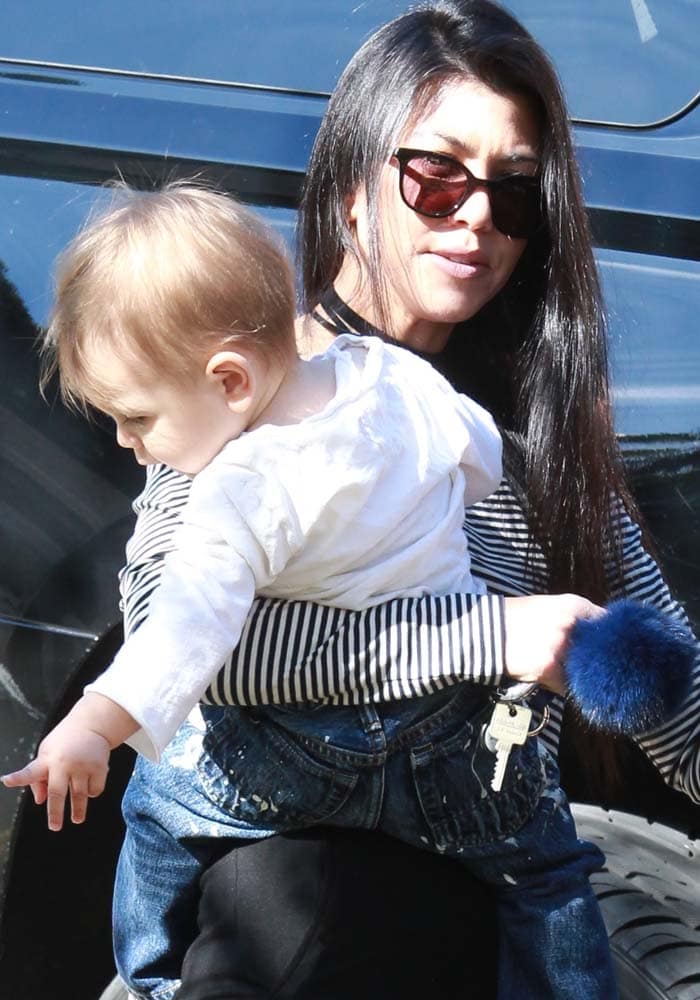 Kourtney Kardashian takes her son Reign out for a lunch date in Hollywood Hills on February 4, 2016
After surviving the paparazzi ambush, Kourtney went on to have an adorable date with her little man, Reign. The 36-year-old uploaded a photo of their afternoon on her Instagram, captioned, "Lunch date."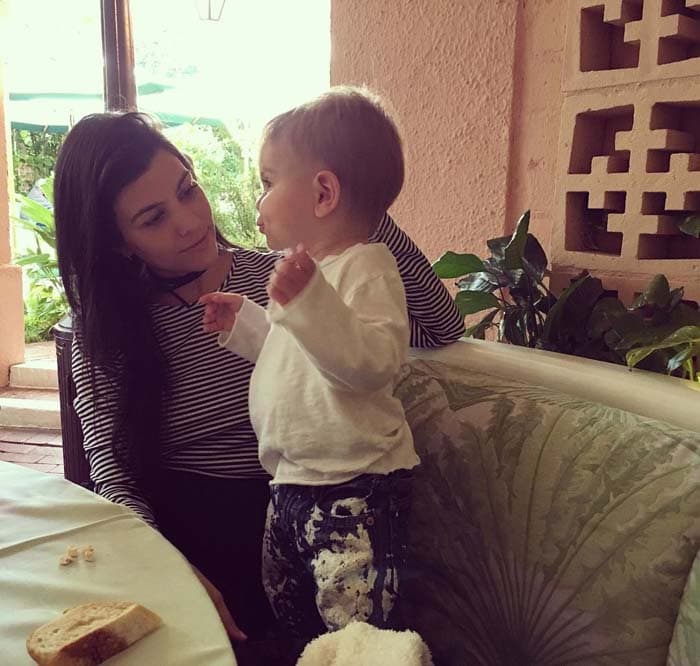 Like her younger sisters, it looks like Kourtney is going the sneaker route. Grab Kourtney's APL "Techloom Pro" sneakers at East Dane, Shopbop or Barneys New York.
APL: Athletic Propulsion Labs 'TechLoom Pro' Sneakers, $140 at East Dane
APL: Athletic Propulsion Labs 'TechLoom Pro' Sneakers, $140 at Shopbop and Barneys New York
APL: Athletic Propulsion Labs 'TechLoom Pro' Sneakers, $160 at Barneys New York
Credit: Kourtney Kardashian's Instagram / WENN